Tehreek-e-Taliban Pakistan's former spokesperson Ehsanullah Ehsan -- who took the responsibility for the attempted murder of Nobel Peace prize winner Malala Yousfzai and for carrying several attacks in Pakistan, including the deadly Peshawar Army school terror attack -- has escaped from an army jail in Pakistan.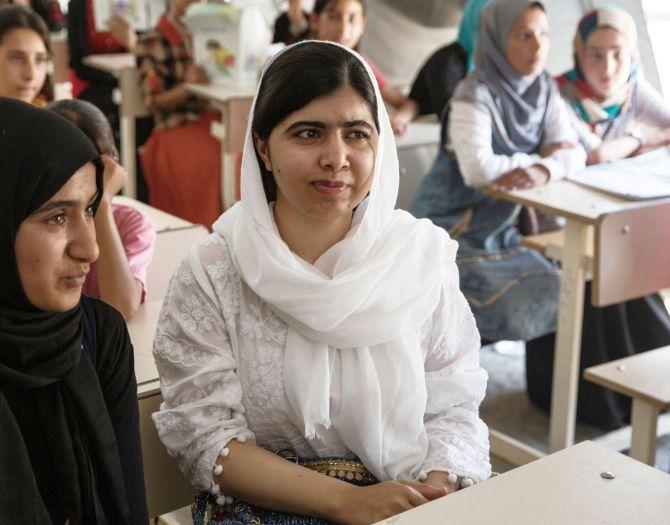 Malala, 22, the youngest Nobel Peace prize winner, was shot by a gunman for campaigning for female education in 2012 in Pakistan's Swat Valley.
Ehsan was also involved in the one of the most gruesome attacks on children anywhere in the world when 8-10 suicide attackers wearing paramilitary Frontier Corps uniforms on December 16, 2014 entered the Peshawar's Army Public School and went from classroom-to-classroom shooting indiscriminately, killing 149 people including 132 students.
In an audio message released on Thursday, Ehsan could be heard saying that he has succeeded in escaping from Pakistan's jail.
Ehsan had escaped on January 11 but no confirmation has been made by the Pakistan army yet.
"I am Ehsanullah Ehsan. I am the former spokesman of Tehreek-e-Taliban Pakistan and Jamaatul Ahrar. I had surrendered to the Pakistani security authorities on February 5, 2017, under an agreement. I honoured this agreement for three years, but the Pakistani authorities violated it and kept me in a prison along with my children," Ehsan said.
Ehsan said that he will release a detailed statement later in which he will mention the agreement he made with the Pakistani security authorities.
"I will also mention on whose approval this accord was made with me. And what were the terms and conditions of the agreement and which prominent figure had assured me that the agreement will be implemented," he said, adding that he will also explain the conditions in which he and his family were held in Pakistan.
The escape of Ehsan has created an uproar in Pakistan where the opposition is accusing the government of "sheer incompetence".
Pakistan's opposition leader and PPP member Farhatullah Babar on Friday slammed the Pakistan government and demanded an explanation over the release of 'self-confessed terrorists'.
The authenticity of the audio and veracity of the Ehsan's claim was not verified by the security forces or the Pakistan government.
-- With inputs from PTI