Hundreds of Afghan protesters, including many women, took to the streets of Kabul on Tuesday, September 7, 2021, in an anti-Pakistan protest chanting 'Death to Pakistan', denouncing Islamabad's interference in Afghanistan as well as airstrikes by Pakistani jets in Panjshir province in support of the Taliban.
The protest was brutally broken up by members of the Taliban who charged at the protestors and also fired in the air. Unconfirmed reports say three people, including a 10-year-old-child, were killed as a result of the Taliban violence.
Please click on the images below for a better look.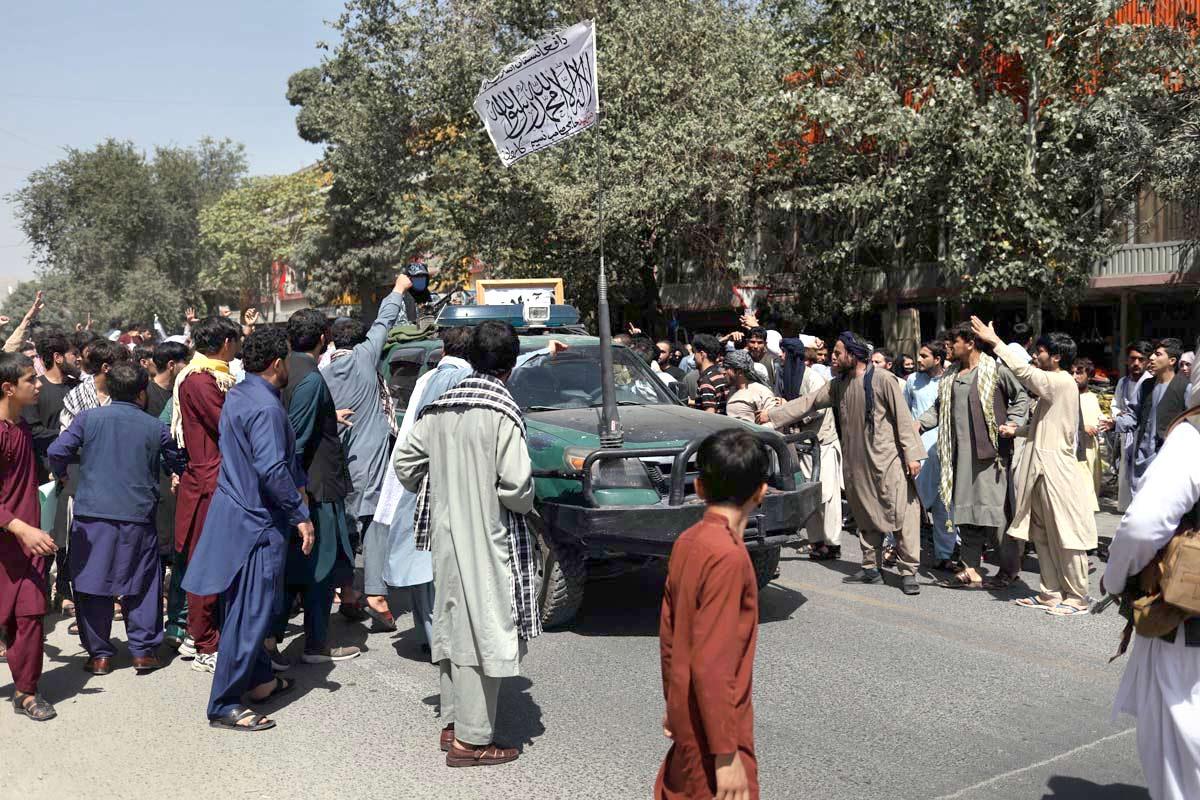 IMAGE: Protesters gather around a car with the Taliban flag raised atop it during the anti-Pakistan protest. Photograph: West Asia News Agency via Reuters
IMAGE: Afghan women hold up signs condemning Pakistan and the violence in Panjshir during the anti-Pakistan protest. Photograph: West Asia News Agency via Reuters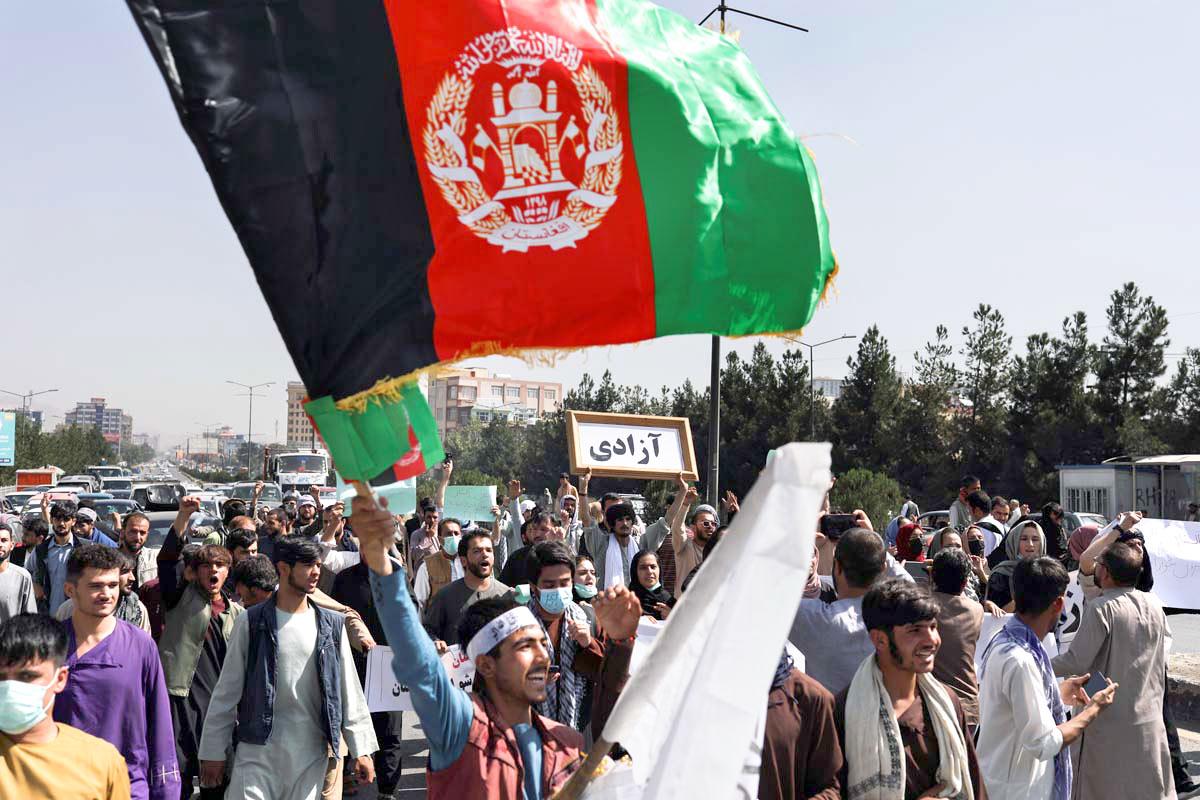 IMAGE: An Afghan man waves the flag of the former Afghan government during the anti-Pakistan protest. Photograph: West Asia News Agency via Reuters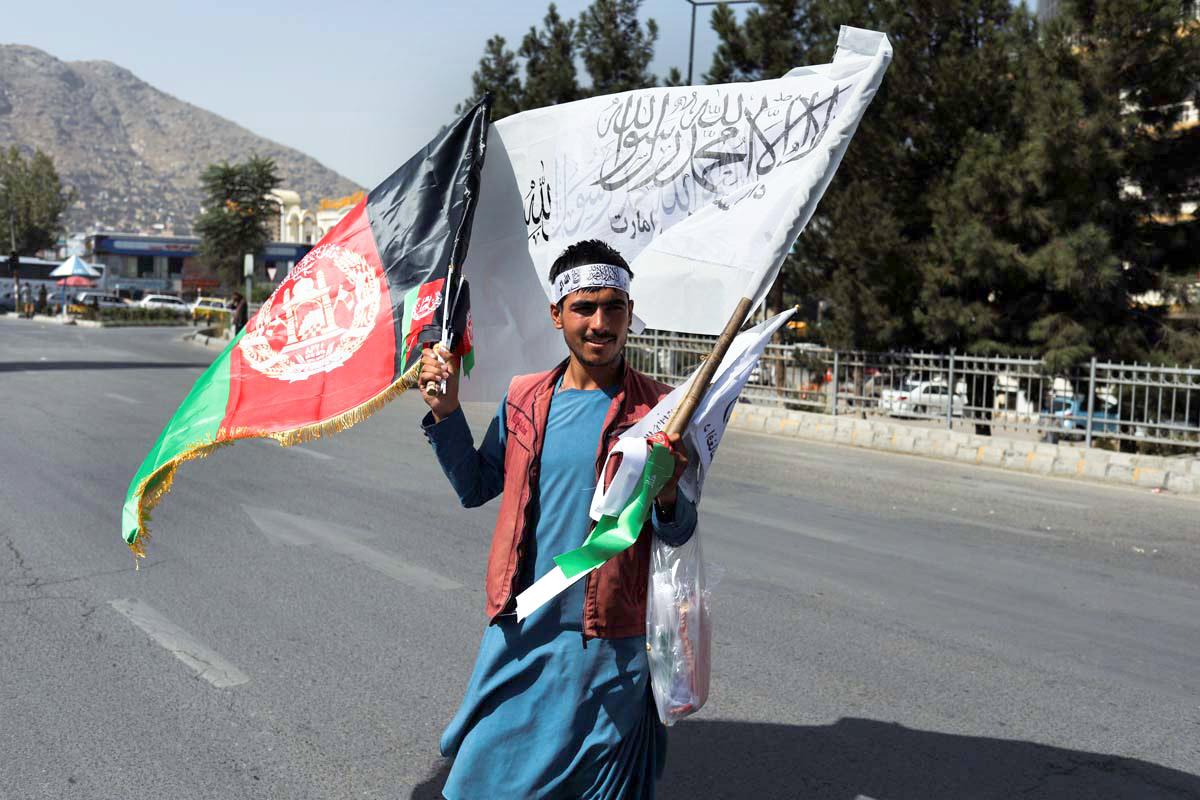 IMAGE: An Afghan man sells flags of both the former Afghan government and the Taliban during the anti-Pakistan protest. Photograph: West Asia News Agency via Reuters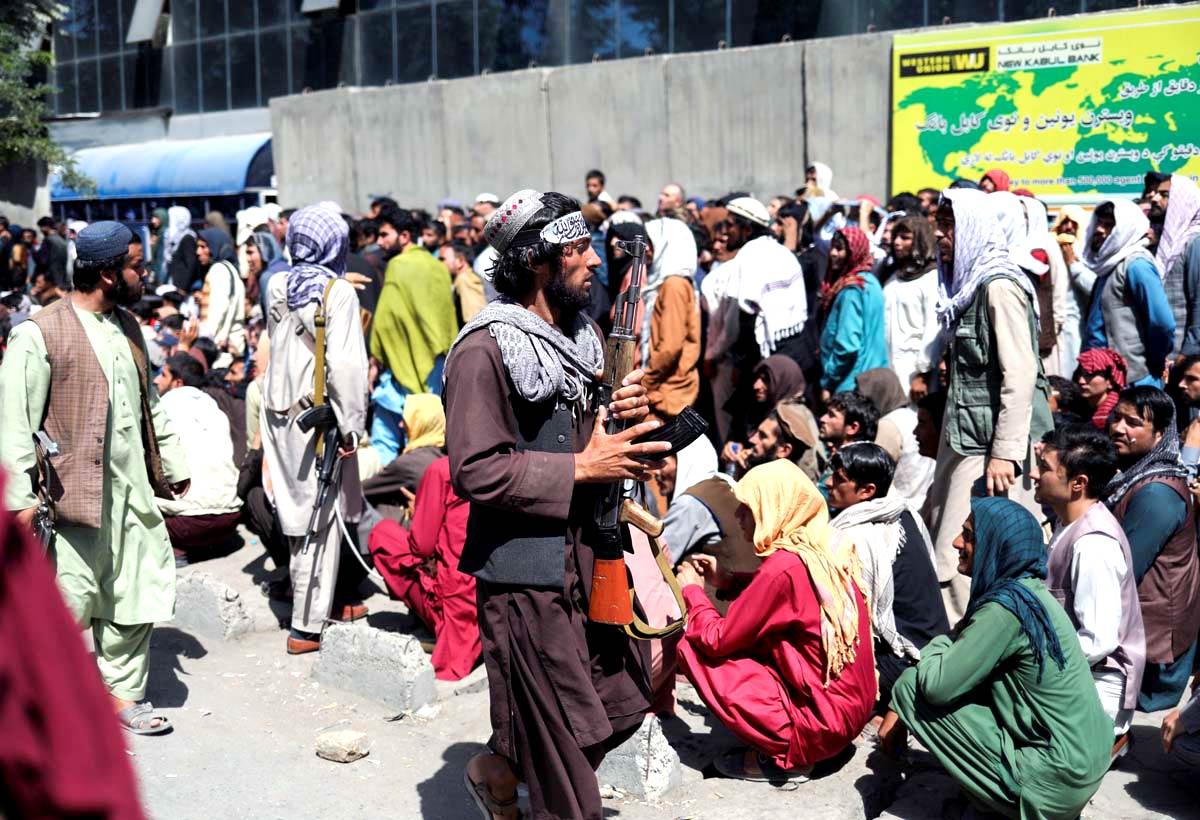 IMAGE: A Talib walks past a crowd of people during the anti-Pakistan protest. Photograph: West Asia News Agency via Reuters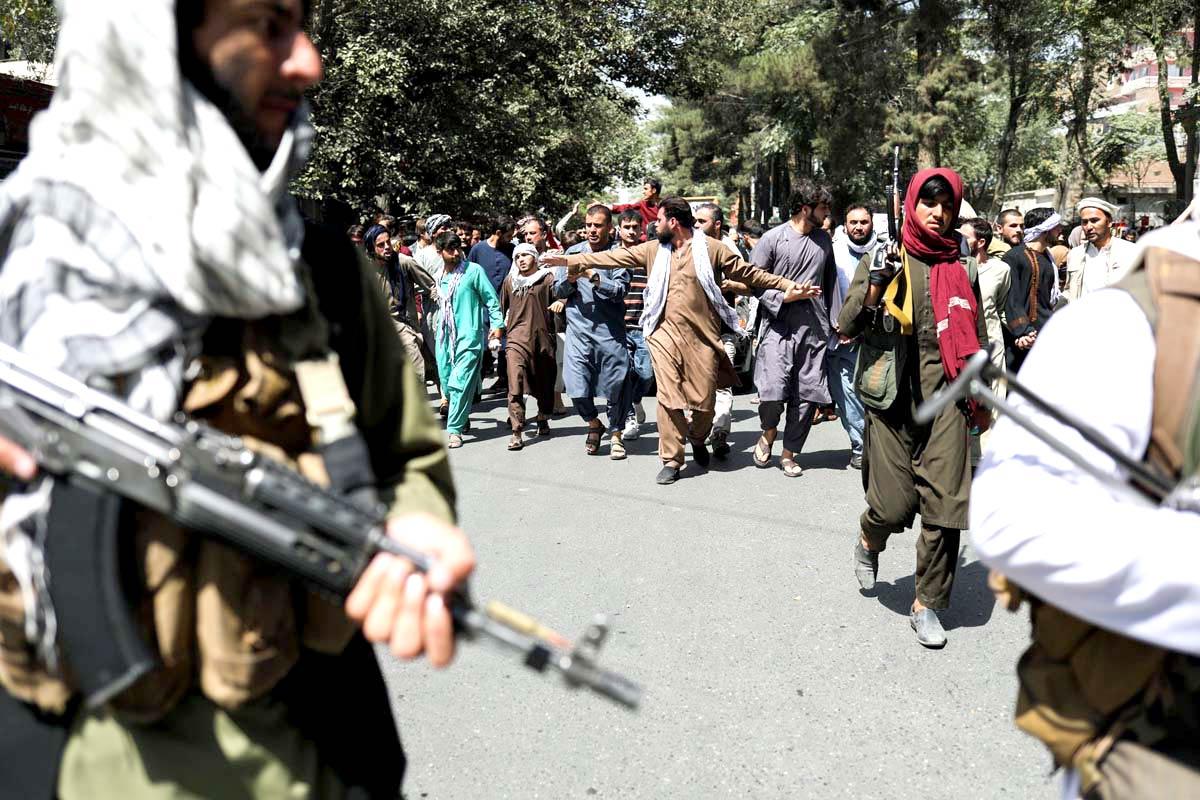 IMAGE: Talibs walk in front of the protesters during the anti-Pakistan protest. Photograph: West Asia News Agency via Reuters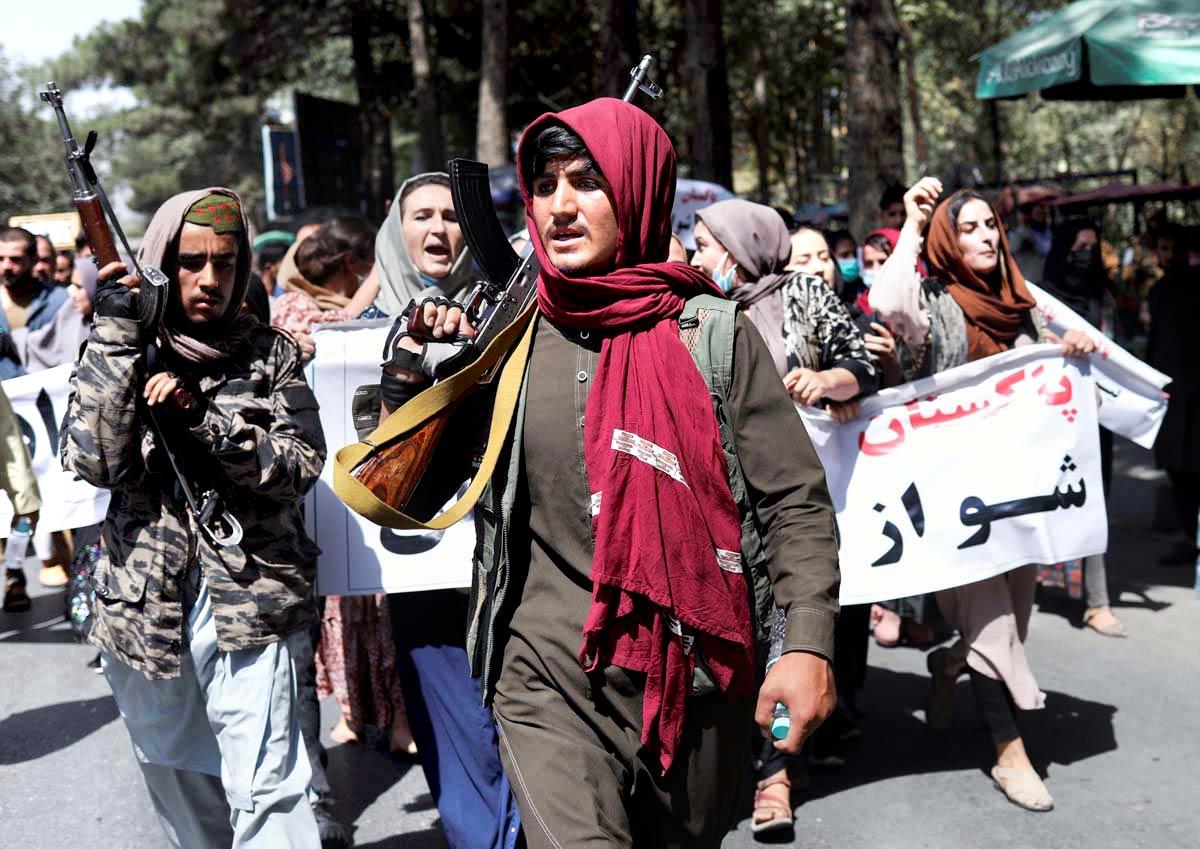 IMAGE: Talibs at the anti-Pakistan protest. Photograph: West Asia News Agency via Reuters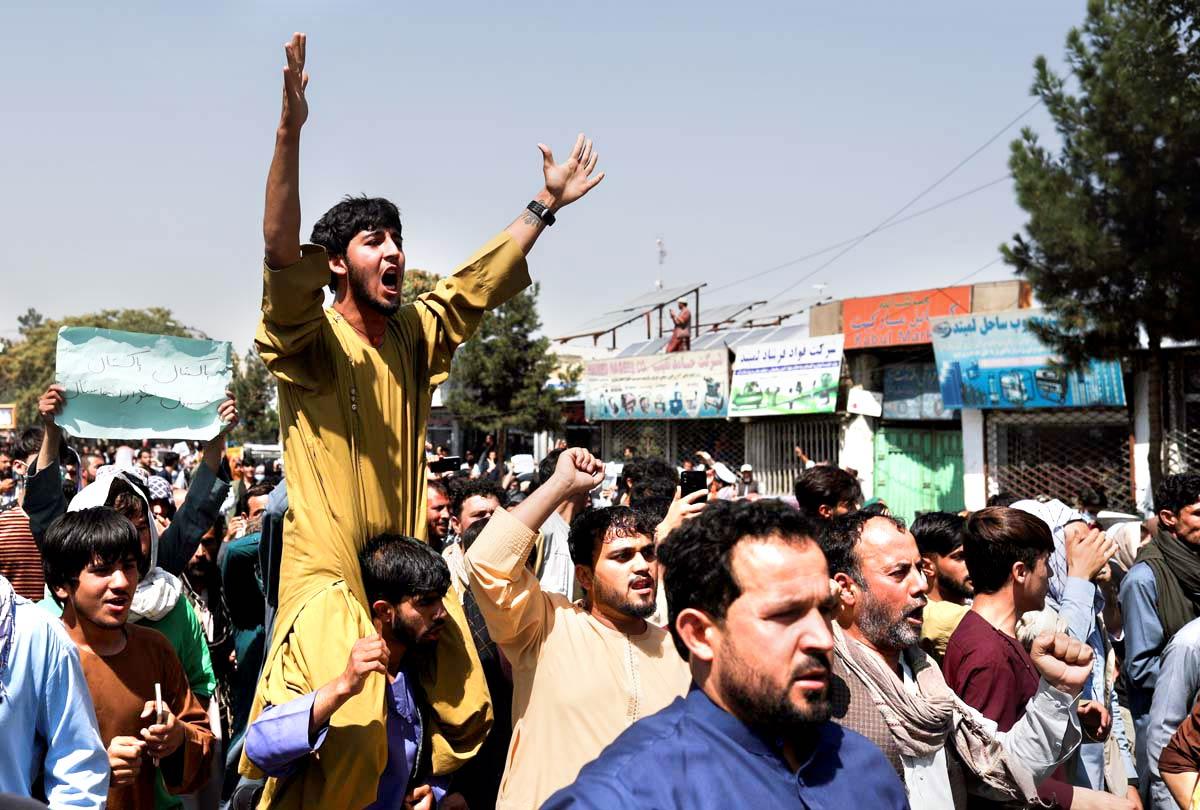 IMAGE: An Afghan man chants slogans during the anti-Pakistan protest. Photograph: West Asia News Agency via Reuters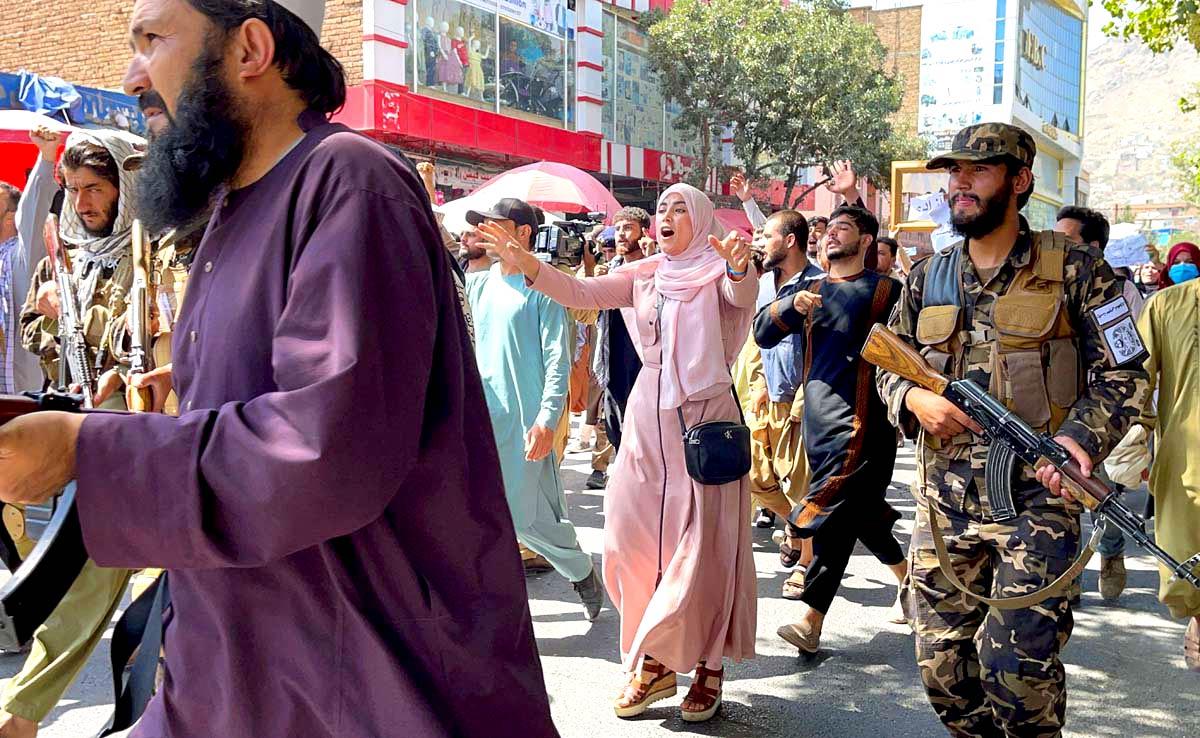 IMAGE: Afghan demonstrators shout anti-Pakistan slogans near the Pakistan embassy. Photograph: Reuters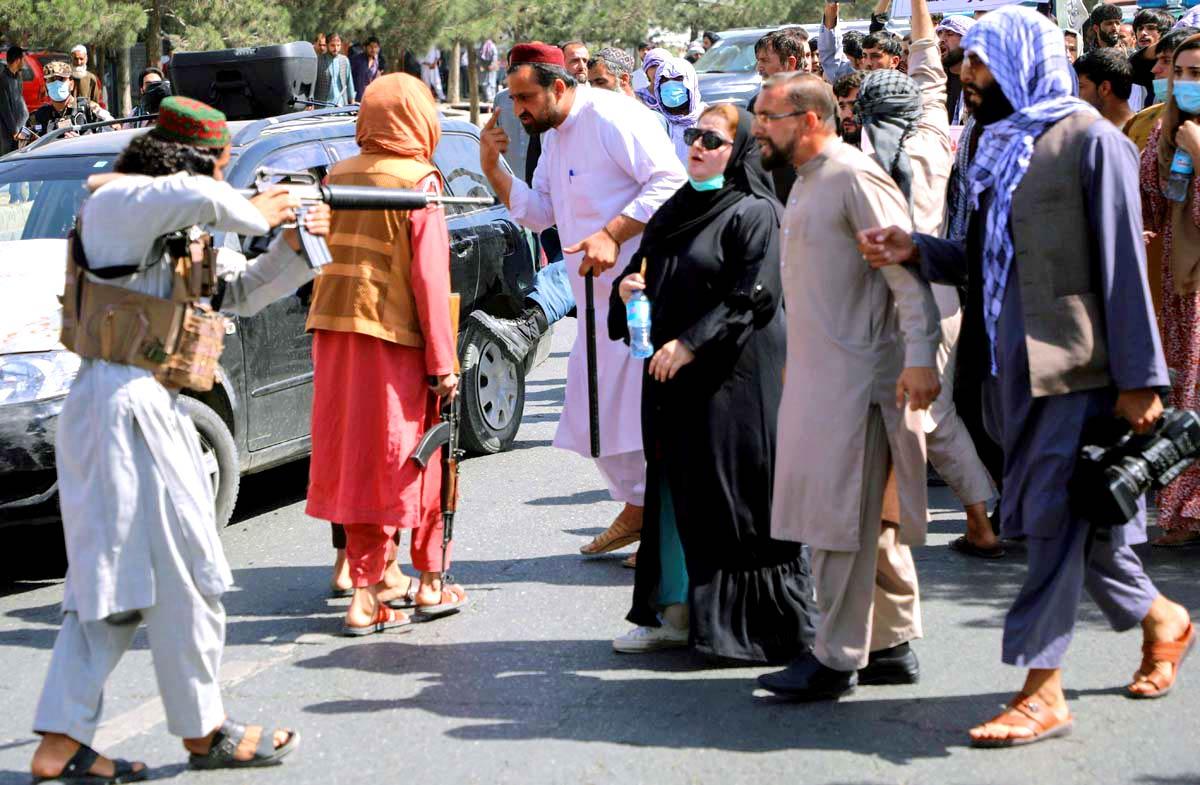 IMAGE: A Talib points his gun at the protesters near the Pakistan embassy. Photograph: Reuters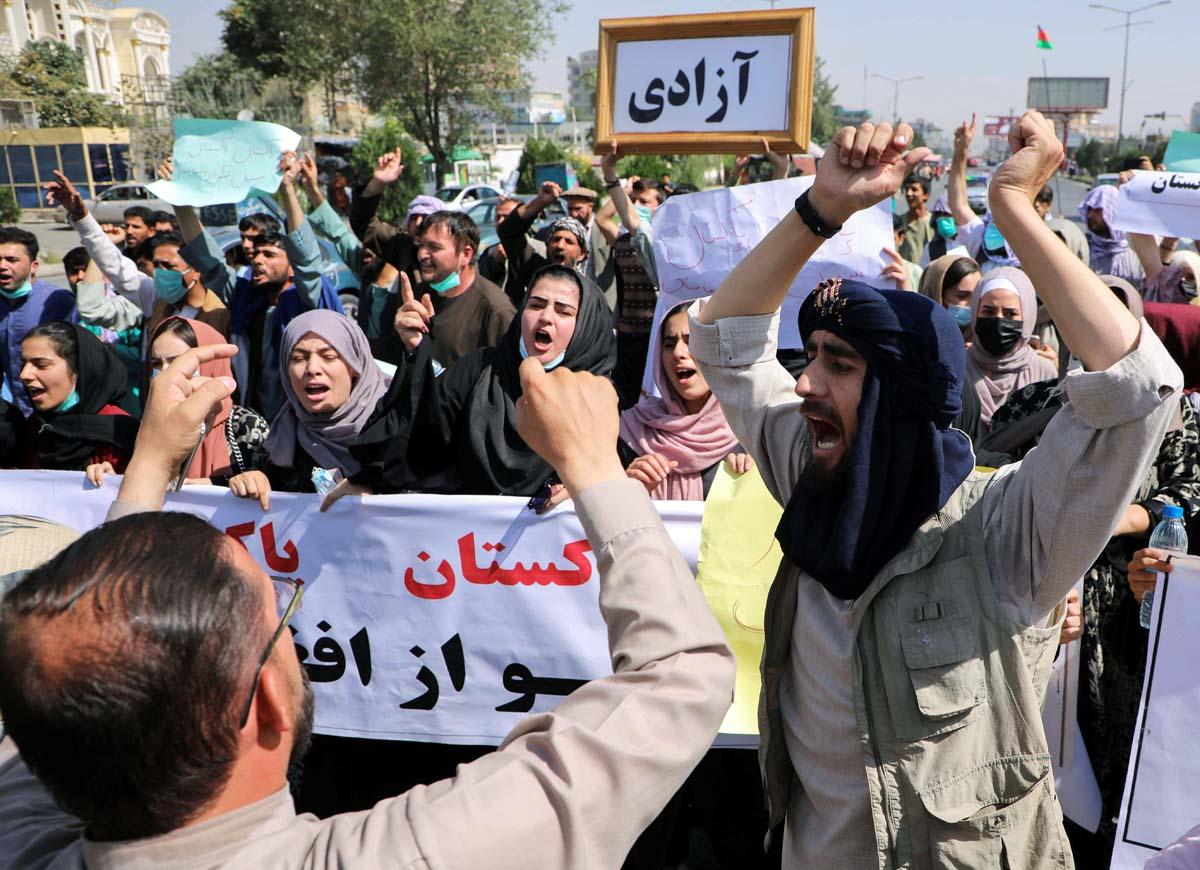 IMAGE: Afghan demonstrators shout anti-Pakistan slogans near the Pakistan embassy. Photograph: Reuters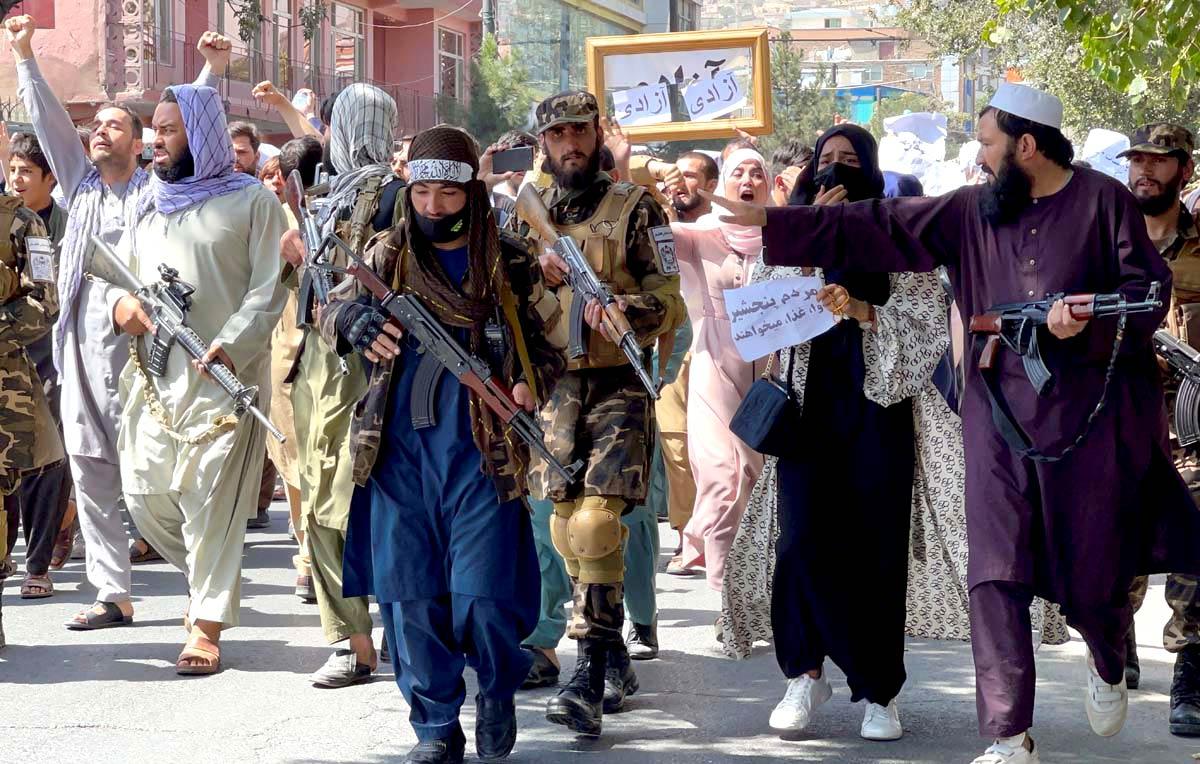 IMAGE: Talibs walk in front of the protestors near the Pakistan embassy. Photograph: Reuters
Photograph curated by Manisha Kotian/Rediff.com
Feature Presentation: Aslam Hunani/Rediff.com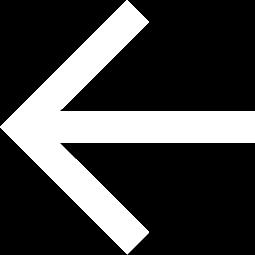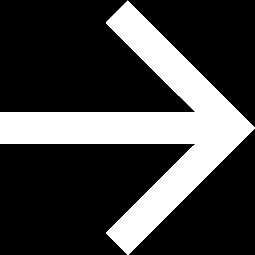 X