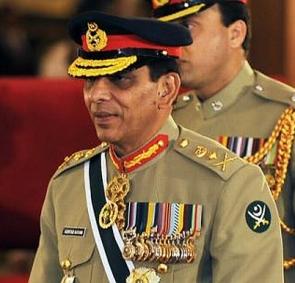 Pakistan Army chief General Ashfaq Parvez Kayani had expressed doubts about a claim by the regime of his former boss Pervez Musharraf that Benazir Bhutto was assassinated by the Pakistani Taliban, a United Nations investigator has said.
Kayani indicated he had wondered whether slain Pakistani Taliban chief Baitullah Mehsud had organised the assassination, as was claimed by an interior ministry spokesman, at a news conference a day after Bhutto's death on December 27, 2007.
Former President Musharraf's government based its claim on an intercept of a conversation between Mehsud and another man that was provided by the Inter Services Intelligence agency.
Kayani said the Musharraf government's press conference had been "premature".
"It should not have been done," he said.
One cannot conclude culpability solely on a phone intercept, Kayani has been quoted as saying by Chilean diplomat Heraldo Munoz, who headed a UN panel that investigated Bhutto's assassination.
Kayani also termed the performance of the Rawalpindi police after the assassination "amateur", the diplomat writes in his new book Getting Away With Murder, excerpts from which were released on Monday.
The army chief was referring to the hosing down of the crime scene within hours of Bhutto being killed by a suicide bomber.
"If in 24 hours you don't completely secure the scene, then you lose the threads to solve a case," Kayani told Munoz during a meeting in Rawalpindi on February 25, 2010.
Bhutto was killed in a gun-and-bomb attack shortly after addressing an election rally in Rawalpindi. Several aspects of the assassination, including the exact cause of her death, remain shrouded in mystery.
Five men, including Taliban cadres, were arrested in connection with the assassination. Tehrik-e-Taliban chief Baitullah Mehsud, who was blamed for the attack, claimed that he was not involved in it.
He was killed in a drone strike by the United States in 2009.
© Copyright 2021 PTI. All rights reserved. Republication or redistribution of PTI content, including by framing or similar means, is expressly prohibited without the prior written consent.