Santiniketan, the famed place in West Bengal where poet Rabindranath Tagore built Visva-Bharati over a century ago, has been inscribed on the UNESCO World Heritage List.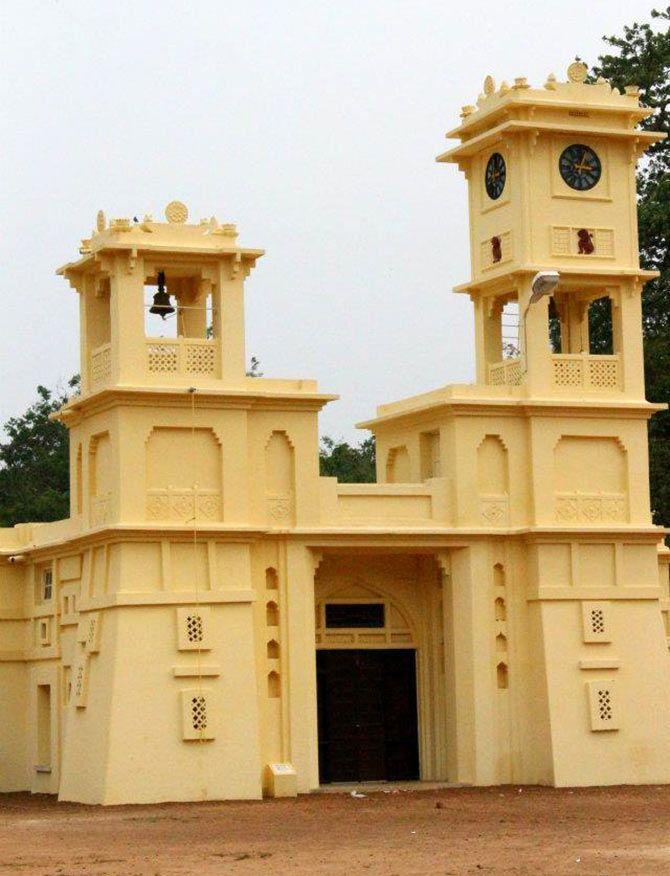 The world body made the announcement in a post on 'X' on Sunday.
"New inscription on the @UNESCO #WorldHeritage List: Santiniketan, #India. Congratulations!" it posted.
India had been striving for long to get a UNESCO tag for this cultural site located in Birbhum district.
Noted conservation architect Abha Narain Lambah, who had worked on preparing a dossier for its inclusion in the list, said she was "dancing with joy" after hearing the news.
"We had worked on the dossier in 2009 and, maybe time wasn't right then, but we always believed in the beauty of Santiniketan, and today we feel vindicated seeing it in the UNESCO list," she told PTI.
The decision to include Santiniketan was taken during the 45th session of the World Heritage Committee currently underway in Saudi Arabia, she said.
Mumbai-based Lambah, many of whose work have received awards and recognitions from the UNESCO, said that once the ICOMOS recommended for its inclusion in the list, it was nearly certain that it would happen.
A few months ago, the landmark site was recommended for inclusion in the UNESCO World Heritage List by international advisory body ICOMOS.
The France-based International Council on Monuments and Sites (ICOMOS) is an international non-governmental organisation that comprises professionals, experts, representatives from local authorities, companies and heritage organisations and is dedicated to the conservation and enhancement of the architectural and landscape heritage around the world.
Santiniketan, a university town over 160 km from Kolkata, was originally an ashram built by Rabindranath Tagore's father Debendranath Tagore, where anyone, irrespective of caste and creed, could come and meditate on the one Supreme God, according to a description of the landmark on the official website of the UNESCO World Heritage Centre.
Debendranath Tagore, also known as 'Maharshi', meaning one who is both a saint and sage, was a leading figure of the Indian Renaissance, it says. "Among the structures built by the Maharshi was the Santiniketan Griha and the beautiful stained glass Mandir, or temple where worship is non-denominational.
"Both structures built in the second half of the 19th century are important in their association with the founding of Santiniketan and the universal spirit associated with the revival and reinterpretation of religious ideals in Bengal and India," the website says.
Visva-Bharati, located in Santiniketan, is one of the most prestigious universities in India with degree courses in humanities, social science, science, fine arts, music, performing arts, education, agricultural science and rural reconstruction.
The university was founded by Rabindranath Tagore. It was declared a central university and an institution of national importance by an Act of Parliament in 1951.
Visva-Bharati is the sole central university of West Bengal and the prime minister is its chancellor.