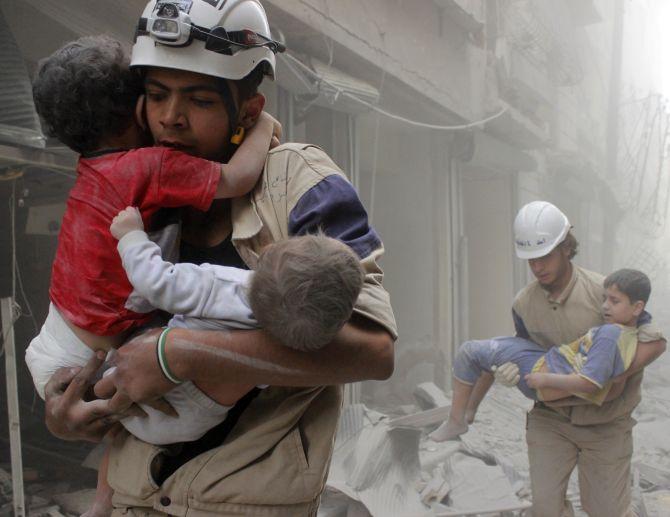 He's been nominated for an Oscar, but he might just miss the biggest event in the film industry.
The cinematographer behind Netflix's 'The White Helmets,' Khaled Khateeb, nominated for the documentary short award, has been denied entry to the United States for the Academy Awards by the immigration authorities.
According to internal Trump administration correspondence seen by Associated Press, homeland security officials decided at the last minute to block Khaled Khateeb from travelling to Los Angeles for the Oscars.
Khateeb was scheduled to arrive on Saturday in Los Angeles on a Turkish Airlines flight departing from Istanbul. But his plans have been upended after US officials reported finding "derogatory information" regarding Khateeb.
Syria was one of the seven countries targeted by US President Donald Trump when temporarily blocking Muslims from entering the US.
"The White Helmets," is a 40-minute documentary short film about 'The Syrian Civil Defense', better known as the White Helmets, which has been credited with saving more than 60,000 people from the bombed buildings in war-torn Syria, and is being adapted into a feature film by actor George Clooney.
Image: Members of the civil defence rescue children after what activists said was an air strike by forces loyal to Syria's President Bashar al-Assad in al-Shaar neighborhood of Aleppo. Photograph: Sultan Kitaz/Reuters