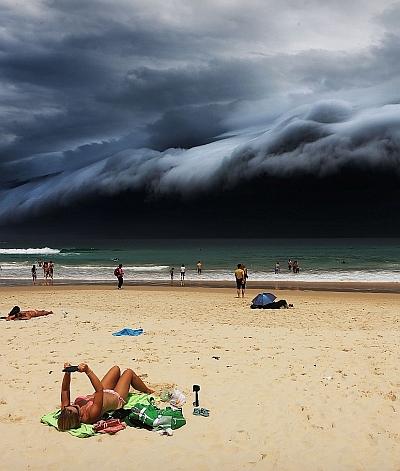 Australian photographer Warren Richardson has won the Photo of the Year 2015 award at the 59th annual World Press Photo Contest, results of which were announced on Thursday.

Richardson's picture shows refugees crossing the border from Serbia into Hungary, near Horgos (Serbia) and Roszke (Hungary). Taken at night on August 28, 2015, before a secure fence on the border was completed.
The 2016 contest drew entries from around the world: 5,775 photographers from 128 countries submitted 82,951 images. The jury gave prizes in eight categories to 41 photographers from 21 countries: Australia, Austria, Brazil, Canada, China, France, Germany, Iran, Italy, Japan, Mexico, Portugal, Russia, Slovenia, South Africa, Spain, Sweden, Switzerland, Syria, Turkey, and the US.
Let's take a look at the winning entries (CLICK ON THE IMAGES FOR LARGER VIEW):
World Press Photo of the Year 2015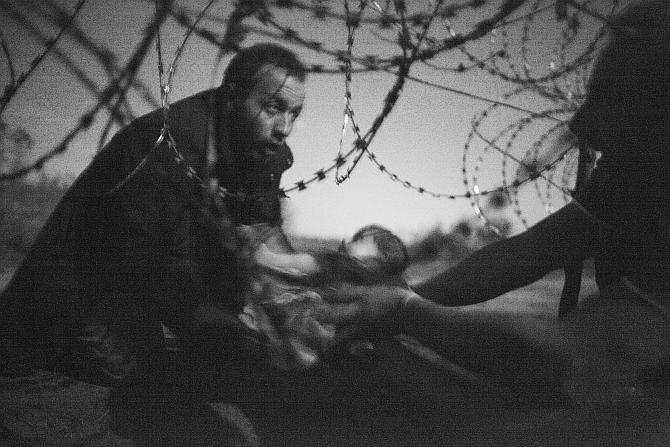 Title: Hope for a New Life
Image: A man passes a baby through the fence at the Hungarian-Serbian border in Roszke, Hungary, 28 August 2015. I camped with the refugees for five days on the border. A group of about 200 people arrived, and they moved under the trees along the fence line. They sent women and children, then fathers and elderly men first. I must have been with this crew for about five hours and we played cat and mouse with the police the whole night. I was exhausted by the time I took the picture. It was around three o'clock in the morning and you can't use a flash while the police are trying to find these people, because I would just give them away. So I had to use the moonlight alone. Photographer: Warren Richardson/Australia
---
Contemporary Issues, first prize singles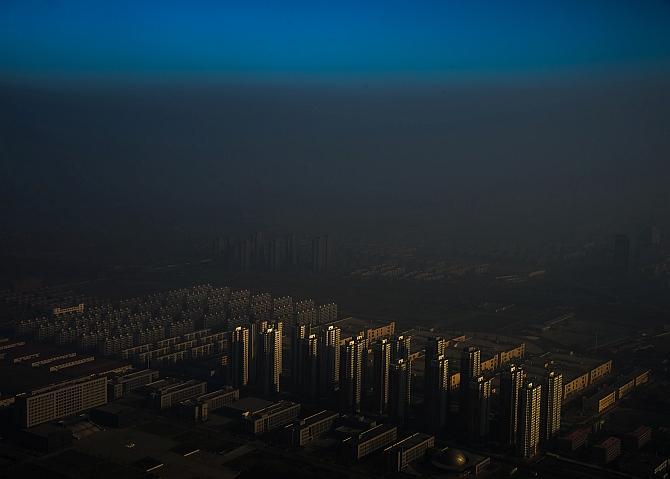 Title: Haze in China
Image: A city in northern China shrouded in haze, Tianjin, China. Photographer: Zhang Lei for Tianjin Daily
---
Contemporary Issues, first prize stories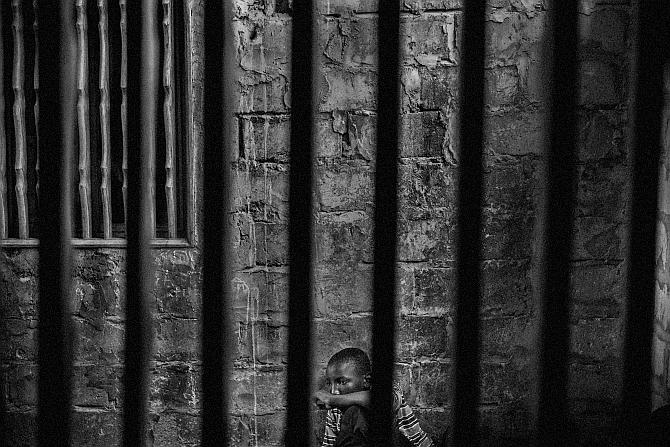 Title: Talibes, Modern-day Slaves
Image: Abdoulaye, 15, is a talibe imprisoned in a room with security bars to keep him from running away. The series portrays the plight of Talibes, boys who live at Islamic schools known as Daaras in Senegal. Under the pretext of receiving a Quranic education, they are forced to beg in the streets while their religious guardians, or Marabout, collect their daily earnings. They often live in squalor and are abused and beaten.Photographer: Mario Cruz/Portugal
---
Daily Life, first prize singles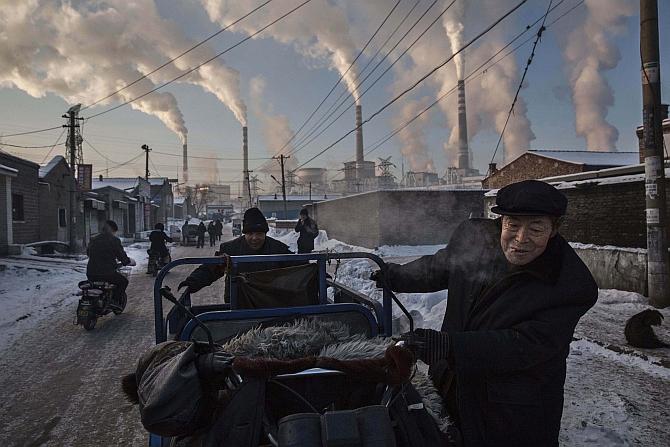 Title: China's Coal Addiction
Image: Chinese men pull a tricycle in a neighborhood next to a coal-fired power plant in Shanxi, China. A history of heavy dependence on burning coal for energy has made China the source of nearly a third of the world's total carbon dioxide (CO2) emissions, the toxic pollutants widely cited by scientists and environmentalists as the primary cause of global warming.Photographer: Kevin Frayer/Getty Images
---
Daily Life, first prize stories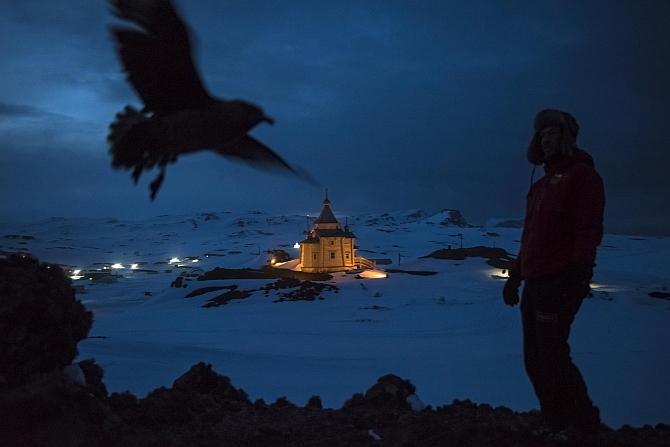 Title: An Antarctic Advantage
Image: A Chilean scientist walks above the Russian Orthodox Church of the Holy Trinity on the Bellingshausen Russian Antarctic base. Chilean, Chinese and Russian research teams in Antartica seek to explore commercial opportunities that will arise once the treaties protecting the continent for scientific purposes expire. Photographer: Daniel Berehulak for The New York Times
---
General News, first prize singles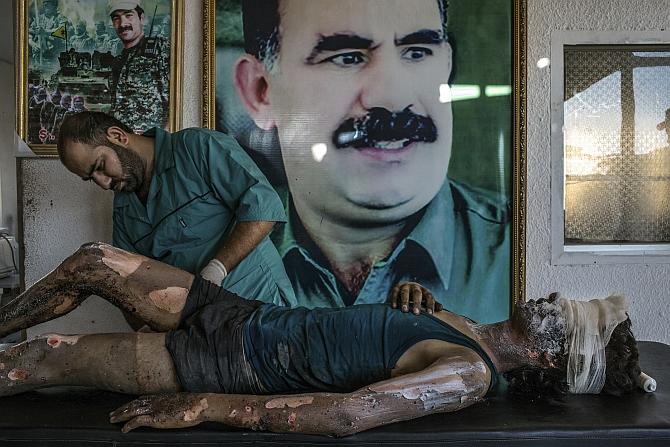 Title: IS Fighter Treated at Kurdish Hospital
Image: A doctor rubs ointment on the burns of Jacob, a 16-year-old Islamic State fighter, in front of a poster of Abdullah Ocalan, the jailed leader of the Kurdistan Workers' Party, at a Y P G hospital compound on the outskirts of Hasaka, Syria. Photographer: Mauricio Lima for The New York Times
---
General News, first prize stories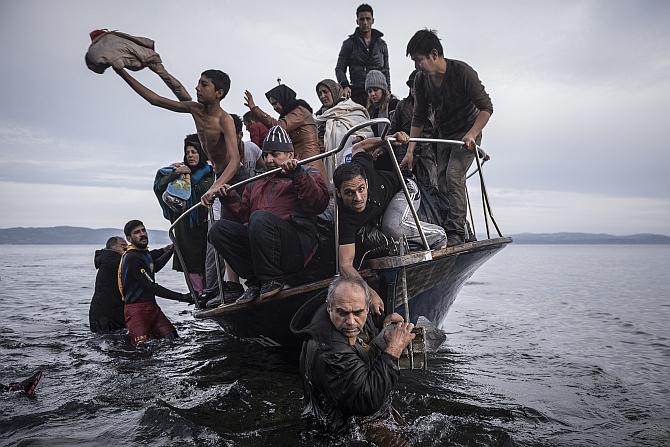 Title: Reporting Europe's Refugee Crisis
Image: Refugees arrive by boat near the village of Skala on Lesbos, Greece. Photographer: Sergey Ponomarev for The New York Times
---
Long-Term Projects, first prize stories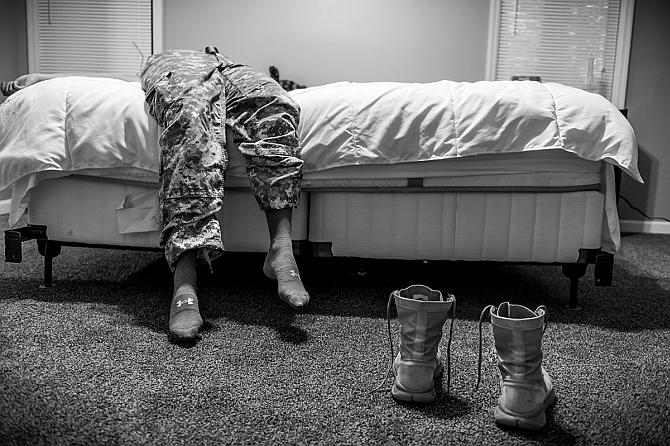 Title: Sexual Assault in America's Military
Image: US Army Spc Natasha Schuette, 21, was pressured not to report being assaulted by her drill sergeant during basic training at Fort Jackson, South Carolina. Though she was hazed by her assailant's fellow drill instructors, she refused to back down and Staff Sgt. Louis Corral is now serving four years in prison for assaulting her and four other female trainees. The US Army rewarded Natasha for her courage to report her assault and the Sexual Harassment/ Assault Response & Prevention office distributed a training video featuring her story. She is now stationed at Fort Bragg, North Carolina. Calvert's series portrays women who have been raped or sexually assaulted during their service with the US armed forces. At the moment, only one out of ten reported sexual violence cases goes to trial and most military rape survivors are forced out of service. Photographer: Mary F Calvert/United States
---
Long-Term Projects, second prize stories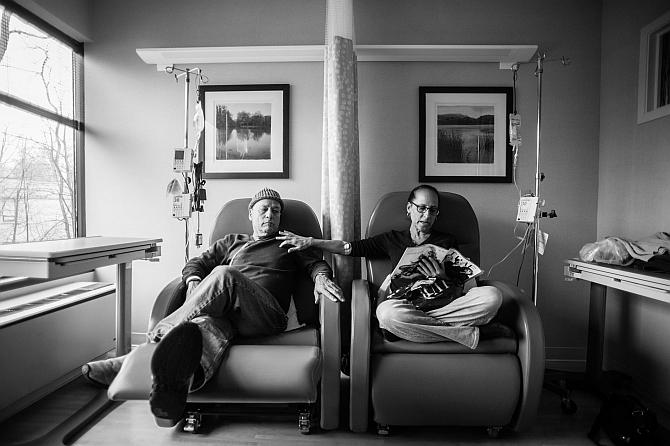 Title: A Life in Death
Image: Howie sits beside his wife Laurel in what he calls their "his and hers" chairs as they get their weekly chemotherapy treatments. A daughter photographs her own parents who were in parallel treatment for stage-four cancer, side by side. The project looks at love, life, and living, in the face of death. It honors their memory by focusing on their strength and love, both individually and together, and shares the story of their final chapters, within a year of each other. Photographer: Nancy Borowick/Unites States
---
Title: Storm Front on Bondi Beach
Image: A massive 'cloud tsunami' looms over Sydney as a sunbather reads, oblivious to the approaching cloud on Bondi Beach. Photographer: Rohan Kelly for the Daily Telegraph
---
Title: Tough Times for Orangutans
Image: A Sumatran orangutan threatens another nearby male in the Batang Toru Forest, North Sumatra Province, Indonesia. The lives of wild orangutans are brought to light. Threats to these orangutans from fires, the illegal animal trade and loss of habitat due to deforestation have resulted in many orphan orangutans ending up at rehabilitation centers. Photographer: Tim Laman/United States
---
Title: Waiting to Register
Image: A child is covered with a raincoat while she waits in line to register at a refugee camp in Presevo, Serbia. Photographer: Matic Zorman/Slovenia
---
Title: Exposure
Image: "My mother said that it was a typically quiet day, warm and windy. She and my father opened the window and they felt completely safe on the day of the explosion, April 26, 1986." The world's worst nuclear accident happened on 26 April 1986 at the Chernobyl nuclear power plant. Just 5 months after the disaster, a girl was born in Kiev just 100 km south from Chernobyl. The wind included a great amount of radioactive elements, and the girl became one of the victims of the tragedy. This series of pictures represent the last 30 years of the life of that invisible girl. All pictures taken on old Ukrainian colour negative films, which were found in the city of Pripyat, located 5 km from the Chernobyl nuclear power plant. Photographer: Kazuma Obara/Japan
---
Spot News, first prize stories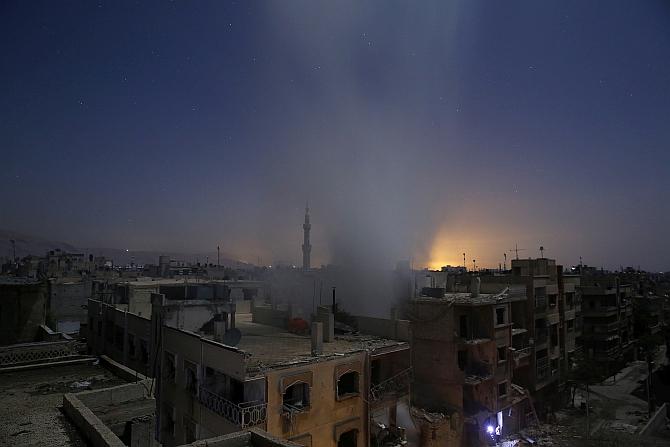 Title: Aftermath of Airstrikes in Syria
Image: Smoke rises from a building following reported shelling by Syrian government forces in Douma, Syria. Douma, a rebel-held city in a suburb of the capital Damascus, lies in the opposition bastion area of Eastern Ghouta and has been subject to massive regime aerial bombardment. The area has also been under a crippling government siege for nearly two years as part of a regime attempt to break the rebel's hold in the region. Douma and small rural towns in the Eastern Ghouta area were recorded as suffering from the highest number of fatalities since the start of the uprising against President Bashar al-Assad in March 2011, according to the Syrian Observatory of Human Rights. Government planes regularly bomb Douma and other small towns in Ghouta, which is an agricultural belt around the capital, leaving a constant trail of destruction and loss of lives. Photographer: Sameer Al-Doumy for Agence France Presse