Vishwakant Ankireddy, an Indian working for Infosys was one of the many who had been rescued by the Australian police force after an armed intervention in the 17-hour hostage scenario at a cafe in central Sydney.


A video grab showing Viswakanth Ankireddy escaping from the cafe
Following the operation, in which the hostage taker, self-described cleric Man Haron Monis, was shot dead, the IT professional's brother Bheero Dittareddy told media persons, "I have seen my brother, he is safe."
Earlier in the day, Ankireddy's father Ishwar Reddy, a native of Guntur, said the IT company called up him at 9 am to inform about the hostage crisis after which he spoke to his daughter-in-law Shilpa Reddy in Sydney to get more details.
Shilpa told him that Australian Police met her after her husband was taken hostage and asked her not to worry.
"My son left for office in the morning at around 10 and went to the cafe where a gunman took him and 29 others hostage. The hostage-taker closed the cafe. The hostages were also offered food," Ishwar said.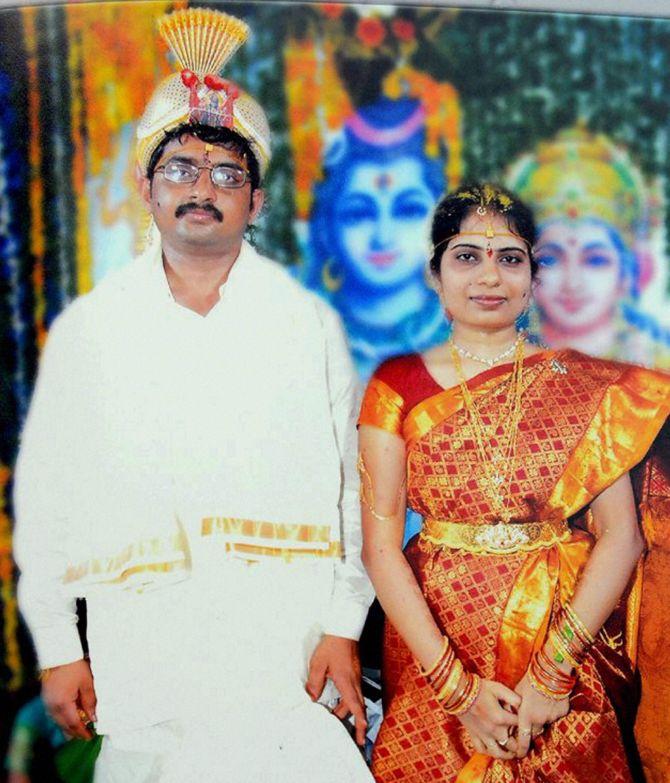 A file photo of Viswakanth Ankireddy who is held hostage by an armed gunman inside a Sydney cafe in Australia on Monday. Ankireddy is a resident of Guntur in Andhra Pradesh. Photograph: PTI Photo
"My son was working with National Australian Bank in Melbourne and moved to Sydney around eight months ago to work in another bank as Senior Project Manager," he said.
"My son, after completing his studies at BITS Pilani, worked in US and then shifted to Australia after getting a job with Infosys. He returned to India for marriage and has been working in Australia for the past seven years," Ishwar said.
Guntur (Urban) Superintendent of Police Rajesh Kumar told PTI that Australian authorities were in touch with Vishwakant Ankireddy's wife. The couple has a 6-year-old daughter.