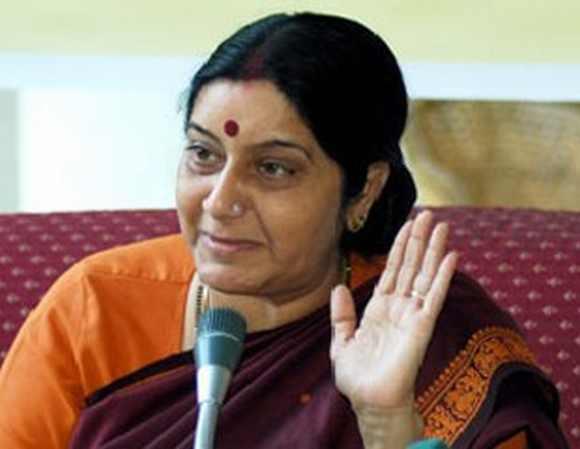 External Affairs Minister Sushma Swaraj on Thursday met the families of 39 Indians taken hostage by the Islamic State in June 2014 from Mosul in Iraq.
"Conveying Government's continuous efforts, EAM @SushmaSwaraj meets families of Indian nationals captive in Iraq," MEA Spokesperson Vikas Swarup said.
This is the tenth meeting between Swaraj and the families since the abduction of the Indians from the war-torn country in June 2014.
Government has been maintaining that according to information available with it the Indians were not killed and it was making all efforts to secure their release.