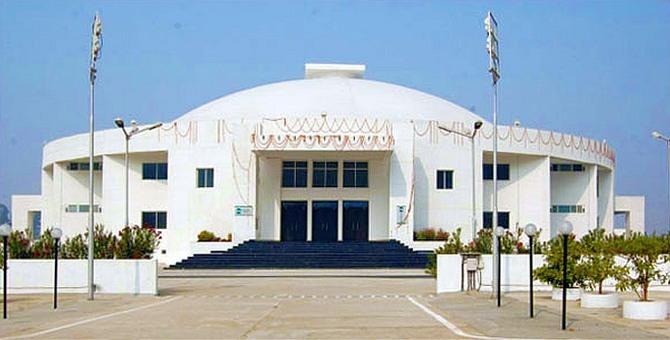 External Affairs Minister Sushma Swaraj will be visiting the Nalanda University on September 19 when it will be formally inaugurated.
Bihar's Chief Minister Jitan Ram Manjhi will also be attending the functions, Gopa Sabhrawal, the vice-chancellor of the ancient university, said. "The external affairs ministry has accepted our invitation and Swaraj will attend the main function," she said.
The university has also sent out invitations to dignitaries of 18 other countries, which were involved in the setting up of the university. "We hope ambassadors or their representatives attend the function," added Sabhrawal.
Officials from China, Australia, Thailand, Laos, Indonesia and Singapore will be present at the function.
Classes at the 13th century university began on September 1 after a break of over 800 years and only 15 students and around 6 faculty members.

Sabhrawal said the academic session for the school of historical sciences and the school of environment and ecology have started for the first session 2014-15 in the international convention centre at the Buddhist pilgrim town of Rajgir, about 100 km from here.

She said that till now 15 students have been enrolled in the university and more will enrol in the coming days, as the process of applications and interviews are still on.
The fully-residential university, to be completed by 2020, will eventually have seven schools, all for post-graduate and doctoral students, offering courses in science, philosophy and spirituality, and social sciences.