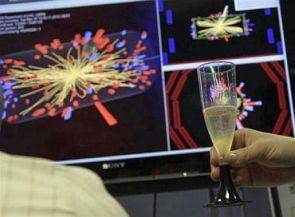 Future of India is tied up with how it invests in education and science, Bharat Ratna awardee and eminent scientist C N R Rao on Sunday said, and voiced concern that the support for the sectors was not as it should be.
"....the future of India stands with science, let me tell you only countries which have really made progress in the world are those which are scientifically advanced and those which are not scientifically advanced are not known....," Rao told reporters, a day after the government announced its decision to confer the Bharat Ratna on him.
"We should invest more in education, more in science so that the future of India is secure. It is not good only if country's sensex and business is doing good -- it is only for five years or ten years. What about long term, and for that to happen- its only with advancement in science."
Rao, who is also the Chairman of Prime Minister's Scientific Advisory Council, said "Science is the way to go forward, I'm so glad that our first Prime Minister Nehru believed in it, and unfortunately support for science is not as good as it should be."
"There is bit of support, but it is not as good as it should be. It can improve much more," he said.
Stating that we have not done well in investment into basic education, basic science, he said "for basic education- for ordinary education we should invest at least 6 per cent of the GDP. Government has to do this because other people are not doing much in it- private people are doing little bit. We are only investing 2 per cent."
"Future of India is tied up with how to invest in education and science. We have to increase our investment in science from 1 per cent to 2 per cent. I hope these things will happen," he said.
Rao said "....for the money that government has given to scientific sector, we have done much more." "....Why the hell these idiots these politicians have given so little for us. In spite of that we scientists have done something."
"Our investments are marginal, comes late.... for that money we have got, we have performed. For the money we have been getting it is not bad at all, after all this kind of money is nothing."
© Copyright 2023 PTI. All rights reserved. Republication or redistribution of PTI content, including by framing or similar means, is expressly prohibited without the prior written consent.