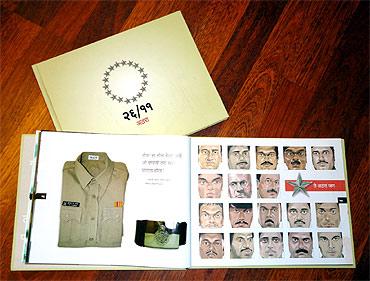 To mark the second anniversary of the 26/11 attacks on Friday, a book on the 18 men in uniform who lost their lives in the more than 46-hour gunbattle with terrorists, will be unveiled as a tribute to them. The proceeds of the book will be donated to the police welfare fund 
The book, which is translated into Marathi, is the only one that has complied pictures of the martyrs in their uniforms, their career profiles, their fight during the attacks and the plans they had for the future. The English version of this book was unveiled on the first anniversary of the terror attacks by Union Home Minister P Chidambaram last year.     
The book has been put together by journalism students of Journalism Mentor, a mentorship programme conducted by the non-profit organisation JM Foundation for Excellence in Journalism. .
Last year, the JM Foundation collected Rs 51,000 through the English-version of the book and donated it to the police fund for the education of the children of 26/11 martyrs.
Image: The proceeds collected from the sale of the book will be donated to the police welfare fund

Show you remember: Light a candle for 26/11