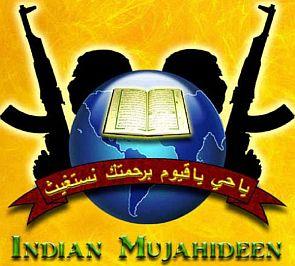 The National Investigation Agency, while probing the serial blasts in Gaya, is taking a closer look at the Darbhanga module of the Indian Mujahideen.
The Darbhanga module is considered to be one of the most notorious branches of the IM.
Tracking terror operatives within the module, specially the foot soldiers, is a tough task for security agencies.
Many of these operatives may actually be illegal migrants who remain untouched due to vote-bank politics, fear investigators. The political patronage they enjoy ensures that the documents possessed by such operatives are not verified too often and their actual citizenship status remains unknown.
The Darbhanga module was set up by the terror outfit after its modules in Pune and Uttar Pradesh collapsed. Senior terror operatives including Asadullah Akthar were sent to the Gulf region to oversee the operations.
Riyaz and Iqbal Bhatkal, two of the most wanted terrorists in India currently hiding in Pakistan, were also expected to travel to Gulf.
But IM terrorist Abu Jundal was sent to Saudi Arabia to oversee the operations of the terror outfit from abroad while Yasin Bhatkal was made the chief of operations in Bihar.
The name of terror operative Fasih Mahmood has often cropped up in connection with the Darbhanga module.
Mahmood was allegedly involved in carrying out the Bangalore blasts and the Jama Masjid shooting, according to police. He has known the Bhatkal brothers since his college days.
Mahmood, who moved to Saudi Arabia after joining the IM, helped set up the Bihar module.
Meanwhile, Yasin roped in Mohammad Tariq Anjum Hassan, another terror operative, to help Mahmood. Mahmood, the founder of the Darbhanga module, was also in touch with Amir Reza Khan, an operative from West Bengal.
The Darbhanga module maintained a low-profile while the IM's modules in Pune and Azamgarh remained more active. But police soon cracked down on the modules in Maharashtra and Uttar Pradesh, forcing the terror outfit to delegate more activities to its Bihar module.
Mahmood was also in charge of garnering funds for the IM and recruiting new cadres.
The NIA is still trying to figure out the shadowy connections and dodgy links between local terror operatives and their international handlers.
An official involved with the investigation pointed out that red herrings were planted on the way to make the NIA team believe that the Gaya terror plan was masterminded by IM operatives based in Saudi Arabia.
But, adds the investigator, the involvement of Pakistan-based elements was beyond doubt.
Meanwhile, the NIA team at Bodh Gaya is struggling to find the motive behind the blasts. Till now, the only plausible explanation is that the IM was desperate to carry out a strike to prove that it is still a terror force to reckon with.
Darbhanga is only four hours away from Bodh Gaya, so the IM terrorists were well aware of the fact that even with low-intensity blasts, an attack at the internationally renowned site would attract tremendous attention.