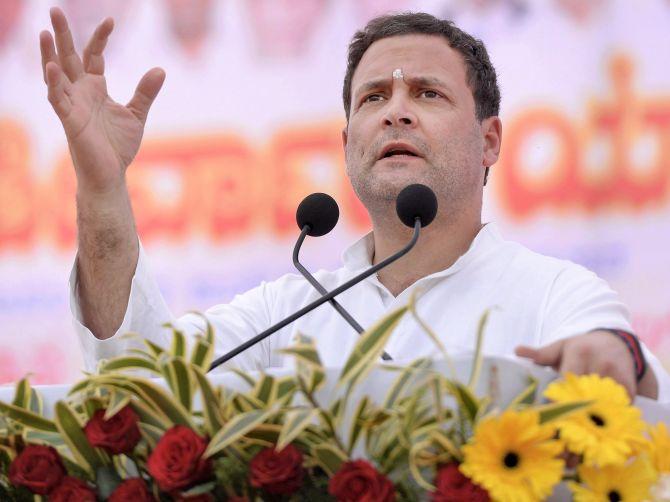 Congress president Rahul Gandhi on Sunday asked Prime Minister Narendra Modi and Finance Minister Arun Jaitley to speak up on the multi-crore Punjab National Bank scam and not behave like the "guilty".
"PM Modi tells kids how to pass exams for 2 hours, but won't speak for 2 mins on the 22,000 crore banking scam. Mr Jaitley is in hiding. Stop behaving as if you're guilty! Speak up #ModiRobsIndia," he wrote on Twitter.
The Congress had on Thursday targeted Modi for the presence of Punjab National Bank fraud accused jewellery designer Nirav Modi in an Indian business delegation at the World Economic Forum in Davos.
Gandhi had earlier on Saturday accused the central government of constantly refusing to accept its responsibility and alleged that the prime minister was "destroying" the economy through his actions.
Photograph: PTI Photo