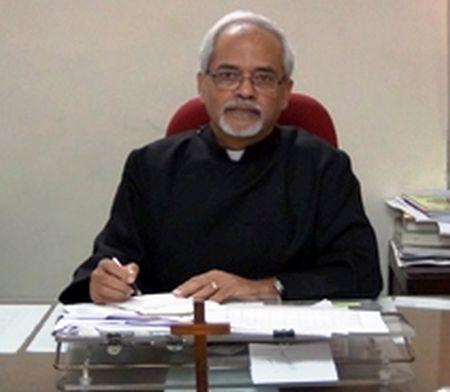 Amid allegations of attempts to hush up a molestation row in St Stephen's College, its principal Valson Thampu on Saturday said it was not for him but the victim to go to police.
He further claimed that "the girl wasn't sure she wanted to treat it as a sexual harassment complaint".
"It wasn't for me but for the victim to approach the police over the issue. I could have raised it with the college's Internal Complaints Committee, which I duly did," he said, responding to queries why the matter wasn't reported to police when he first got the complaint.
"Life is not above law. The girl wasn't sure she wanted to treat it as a sexual harassment complaint. If I would have reported it to police, it would have been a breach of trust," he added.
About the audio recordings submitted to police by the complainant claiming that Thampu had put pressure on her to not treat the matter as that of sexual harassment, Thampu said they have been "mischievously edited".
"I shall make no comments on the merit of the contents and how cleverly they have been manipulated, insofar as a police investigation into the case is in progress but they have being mischievously edited," he said.
The research scholar had approached police on June 19 alleging that she was molested by Satish Kumar, an assistant professor of the chemistry department, and that Thampu had tried to shield the accused when the matter was reported to him.
Though the high court has ordered a stay on Kumar's arrest till August 17, the demands for Thampu's resignation in wake of the allegations has been growing louder.
Women organisations on Saturday came up in arms against Thampu for "mishandling" the issue.
"We demand immediate reassigning of the PhD supervisor and initiation of an external inquiry into the principal's role and institutional failure to address such cases," several women organisations, including All India Democratic Women's Association, Centre for Struggling Women, Saheli and All India Progressive Women Association, said in a joint statement.
Meanwhile, the human resource development ministry asked University Grants Commission to ensure that the college's ICC completes the enquiry "expeditiously" and "impartially".
Image: Valson Thampu, the principal of St Stephen's College. Photograph: ststephens.edu
© Copyright 2023 PTI. All rights reserved. Republication or redistribution of PTI content, including by framing or similar means, is expressly prohibited without the prior written consent.