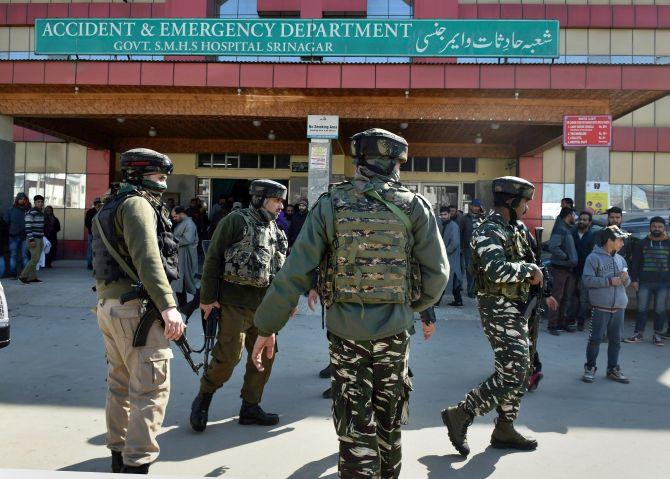 Police have arrested five persons who allegedly facilitated the escape of Pakistani terrorist Naveed Jutt alias Abu Hanzalla from custody during a visit to SMHS Hospital in Srinagar on Tuesday, officials said on Thursday.
Police conducted overnight raids at several places in south Kashmir's Pulwama district and arrested five persons who were allegedly involved in helping the escape of Hanzala from police custody, the officials said.
Hanzala managed to escape after at least two other terrorists attacked the police escort team at SMHS Hospital, killing two cops.
A alert was sounded immediately and a massive operation was launched to track down the Pakistani terrorist and his accomplices.
Image: Security personnel stand guard during a search operation at SMHS hospital, in Srinagar on Tuesday. Photograph: S Irfan/PTI Photo