At least 10 people have been killed and nearly 160 others are feared to have been buried alive in Sri Lanka after a deadly landslide destroyed the homes of mostly Indian-origin tea plantation workers with slim chances of any survivors being found even as India offered help to deal with the disaster.
The landslide struck on Thursday triggered by heavy rains and wiped out 120 workers' homes at the Meeriabedda tea estate in the central Badulla district.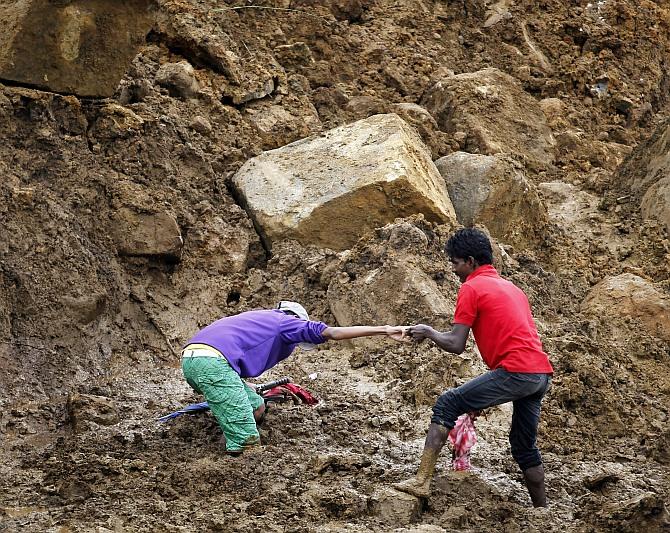 "I have visited the scene and from what I saw I don't think there will be any survivors," disaster management minister Mahinda Amaraweera said.
President Mahinda Rajapaksa on Thursday visited the Koslanda-Meeriya Bedda Estate village devastated by the deadly landslide and met the people affected by the disaster.
President Rajapaksa visited the relief camp set up at the KoslandaShriGaneshaTamilSchool and inquired about the well-being of the victims from the officials providing relief to them. The president also distributed dry rations to the people affected by the landslide.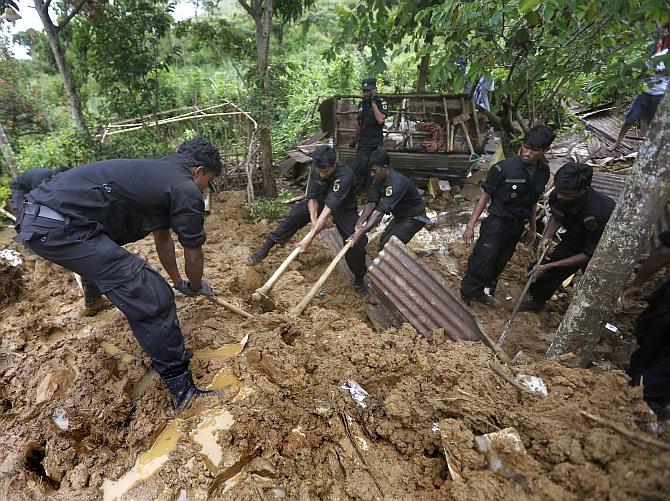 The Disaster Management Center has confirmed that so far 10 people have died and 160 people are still missing while 1,067 people belonging to 320 families are affected by the disaster. Over 870 people affected by the landslide have been housed in two shelters set up by the center.
Heavy machinery was also deployed in the search even as top officials warned that chances of finding survivors are slim, the army and police personnel were engaged in rescue operations with five teams from the National Building Research Organisation.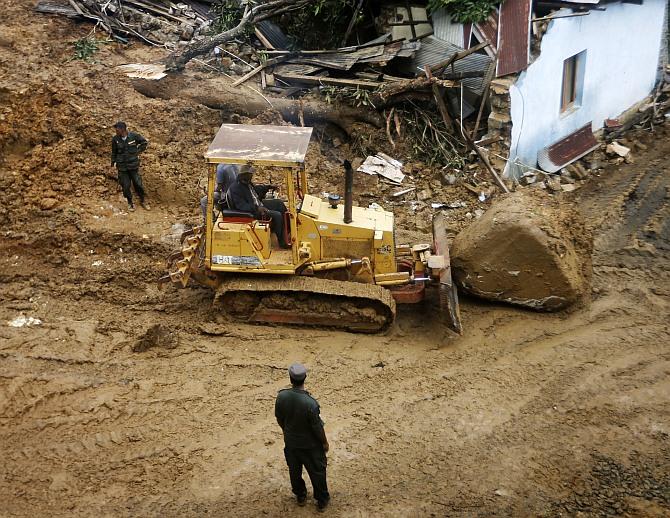 Sri Lankan Army has deployed a contingent of over 500 troops to rescue the buried victims of the landslide.
Together with army soldiers, Sri Lankan Air Force troops, policemen, health teams and civil relief teams are also currently engaged in finding people believed to be buried in the mud.
Five heavy duty trench digging machines arrived at the landslide site when the rescue operations resumed on Thursday.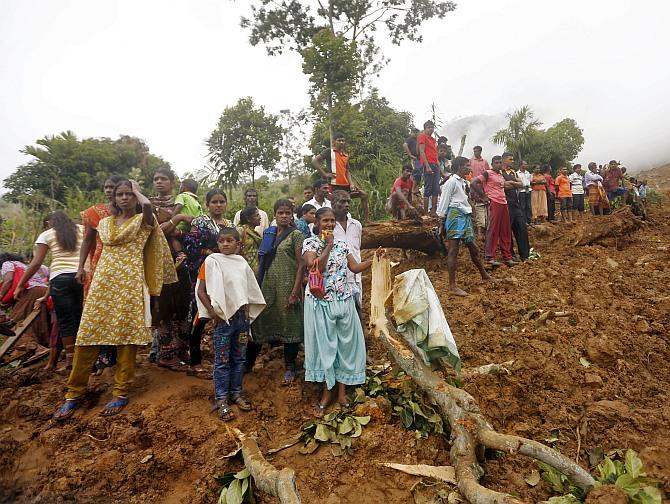 "We are also bringing in an additional 200 troops to add to the 500 already here to carry out the search," the region's top military officer, Major General Mano Perera said.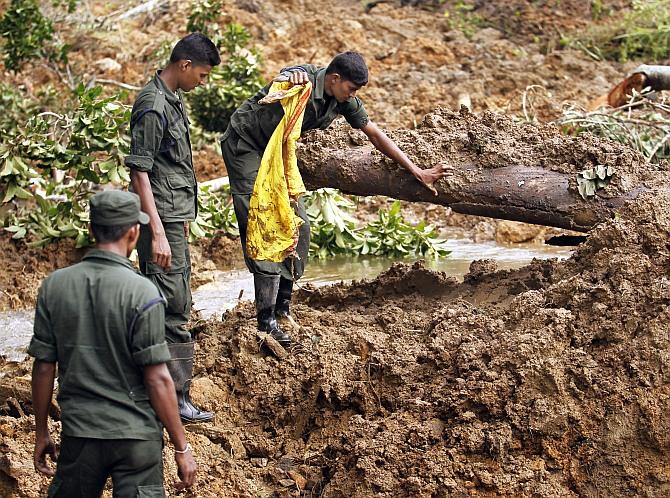 "There were no concrete structures which could have acted as air traps for victims to survive," he said. Even the office which carries details of the area residents has been buried in the rubble, Amaraweera said.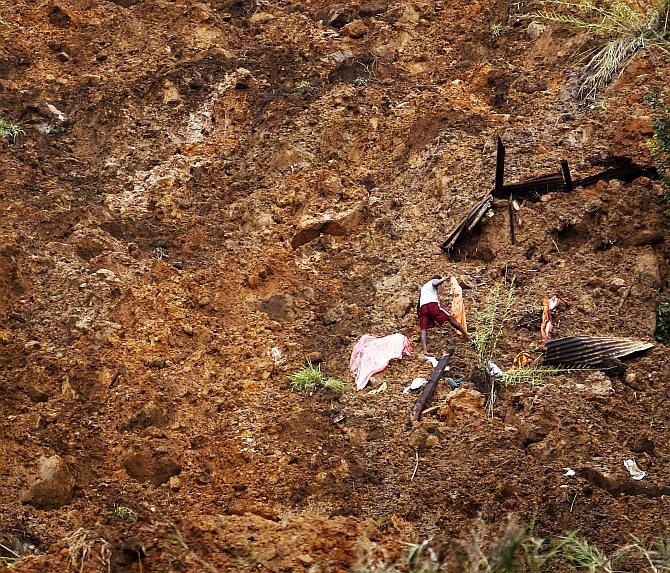 Meanwhile, India offered assistance to Sri Lanka to help hundreds of people affected by the landslide in Uva province of the island.