South Korea's Constitutional Court has upheld a decision by the country's National Assembly to impeach President Park Guen-hye, adding that an election for her replacement must be held within two months.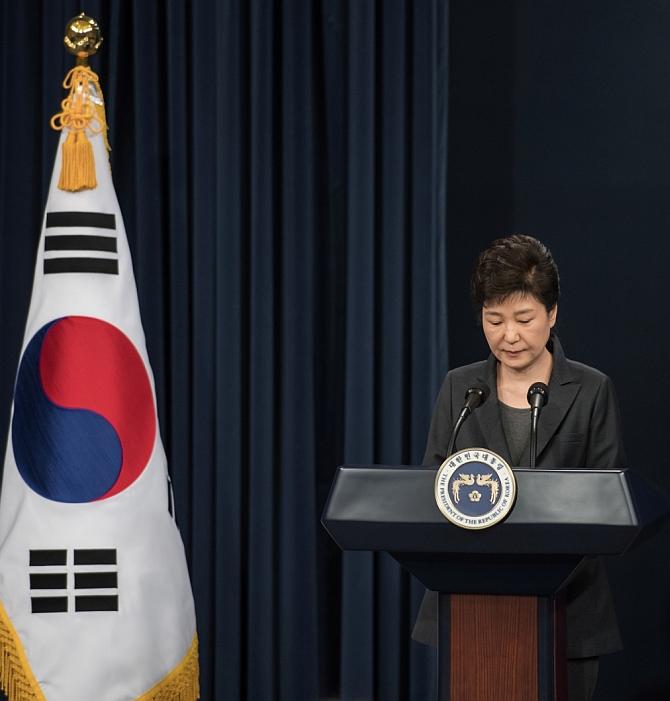 Park's "acts of violating the constitution and law are a betrayal of the public trust," acting Chief Justice Lee Jung-mi said. "The benefits of protecting the constitution that can be earned by dismissing the defendant are overwhelmingly big. Hereupon, in a unanimous decision by the court panel, we issue a verdict: We dismiss the defendant, President Park Geun-hye."
Park violated Korean law by allowing her close friend Choi Soon-sil to meddle in state affairs, the court said, according to Yonhap News.
Faced with allegations that included bribery and violation of sovereignty, Park was accused of colluding with Choi to secure millions of dollars in bribes from the country's biggest enterprises and allowing Choi, a civilian, to interfere in state affairs. Park had apologized, but denied any wrongdoing.
All of the Court's eight justices voted to uphold the motion. Approval from at least six judges was needed for the motion to pass.
The ousting of Park, the first South Korean President to be impeached, marks a dramatic downfall for the country's first female president after she rose to power in 2013 pledging to fight graft.
It also creates uncertainty in South Korea's key relationship with Washington, just days after the US began to deploy its controversial new missile defence system, THAAD, to the Korean peninsula, prompting threats of Chinese retaliation.
Pre-verdict surveys showed that 70 to 80 percent of South Koreans wanted the court to approve Park's impeachment.
Police issued the "Gabho" emergency order in Seoul ahead of Friday's announcement, the highest level possible.
Officers are on standby for expected protests, with 270 units being mobilized -- about 21,000 in total.
While Friday's impeachment ruling is a milestone for South Korean politics, it may bring about more near-term instability, especially at a time of regional geopolitical risks.
"South Korea is entering a political vacuum at a time when tensions with North Korea have escalated to crisis point, and when relations with China have also become tense," said Rajiv Biswas, Asia Pacific chief economist at IHS Markit, told CNBC referring to North Korea's latest missile launches and Chinese economic sanctions.
"The impeachment decision does clear the ground for new political leadership, but South Korea's future foreign policy under the next president will now become an unknown factor for the near-term," Biswas continued.