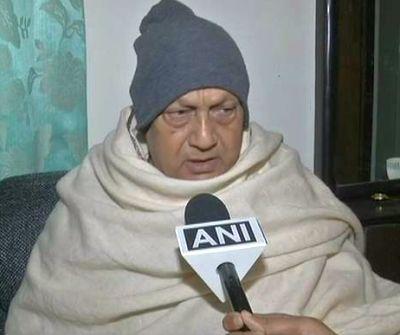 Bharatiya Janata Party MP Nepal Singh on Tuesday tendered an apology after creating a controversy for his statement that army jawans "ought to die".
The BJP MP from Rampur had earlier made a statement over the recent deaths of Indian Army soldiers in Pakistan ceasefire violations and terror attack at a Central Reserve Police Force camp in Pulwama district of Jammu and Kashmir in the wee hours of December 31.
"Yeh toh roz marenge Army mein, koi aisa desh hai jahan army ka aadmi na marta ho jhagde mein? Gaon mein bhi jhagda hota hai to ek na ek to ghaayal hoga hi! Koi aisi device batao, jisse aadmi na mare? Aisi cheez batao ki goli kaam na kare, use karwa dein. (They will die every day in the Army. Is there any country whose soldiers do not die while fighting? Even in villages if there is a scuffle, at least one person will get hurt. Name a device from which people do not die? Tell one such thing which can stop the bullet)," the BJP MP had said.
Later, the MP apologised and said his comments were misinterpreted.
"I didn't intend to disrespect the army. I am saddened. I apologise for my statement but it didn't say anything like this. I had said scientists are trying to invent such a device, which can avert the bullet so that soldier can be protected," he said.
With inputs from ANI