PM has been regularly seeking people's inputs through mygov.in and his app, to assess the mood of the nation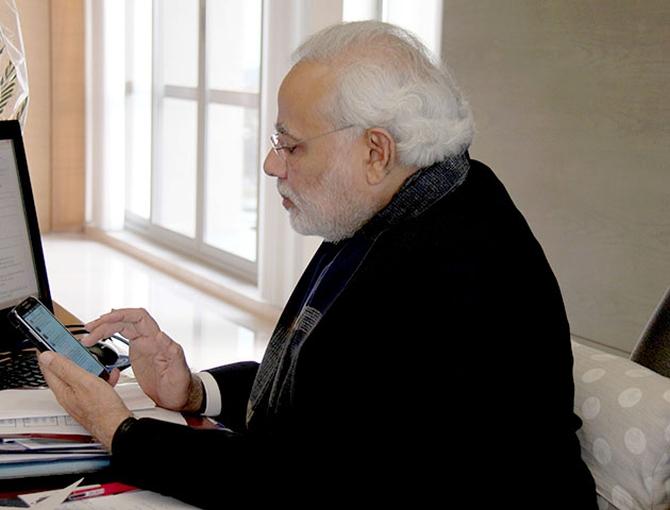 Recently, a passenger on a Delhi-Chandigarh Shatabdi train clicked the picture of a waiter asking for a tip and tweeted it to Railways Minister Suresh Prabhu. The ministry responded within minutes to the tweet, asking for the passenger name record number and other details.
Action was taken against the food contractor in 24 hours, with a fine of Rs 20,000.
In another example showing how some Union ministers are using social media as a governance tool, External Affairs Minister Sushma Swaraj helped a young professional get his passport issued within a day when she was told on her Twitter handle that the case was stuck for several months over some technical issues.
Swaraj, though she does not follow even a single person (not even Prime Minister Narendra Modi) on Twitter and has taken to social media actively in the past few months, is among the Cabinet ministers making the best use of the digital tool to connect with people and resolve their problems.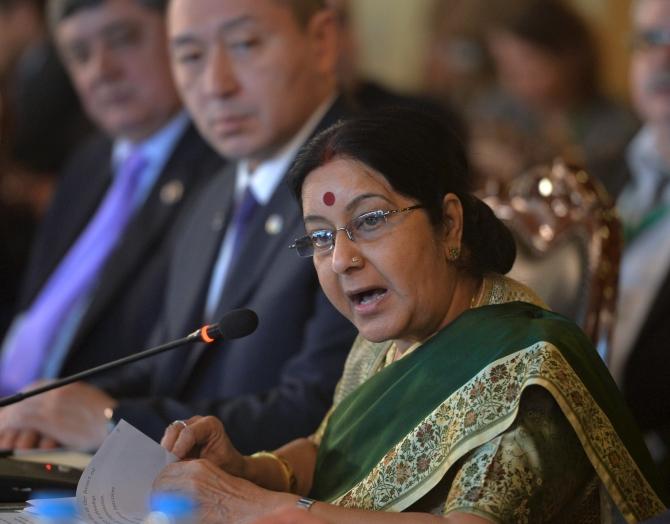 It is not a surprise, then, that Swaraj is among the ministers with a very high number of followers on Twitter, at four million. She has 3,368 tweets to her credit. Swaraj had earlier this month tweeted that in five days, passports were issued to 851 applicants who had lost or damaged the documents in Chennai floods.
The minister was also seen and heard on social media regarding the abduction of Indian sailors in Nigeria and duped workers living in Dubai.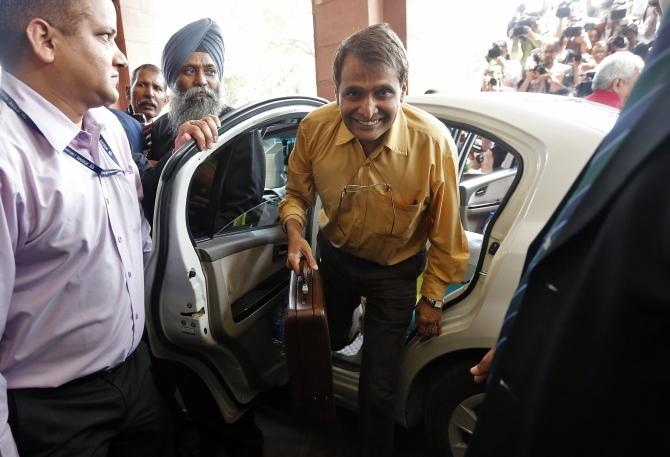 Prabhu, with 397,000 followers and 4,440 tweets, is often in the news for getting things done for the common masses. He is now learnt to have been noticed for the same by the prime minister, a regular user of social media himself and is known to encourage his Cabinet colleagues to exploit technology to communicate the good work done.
Recently, the railway ministry intervened to help a woman passenger who she had complained on Twitter about harassment by a male passenger on the Shalimar-Mumbai Express.
When asked about his strategy to use Twitter as an administrative tool, Prabhu had recently told Business Standard, "Any organisation like the Railways has to be customer-friendly. I am trying to integrate all modes of communication -- from the complaint book to emails, calls, Twitter, Facebook, etc. I am trying to ensure we respond to complaints."
In fact, each general manager and divisional railway manager in the ministry have Twitter handles so that they can respond fast.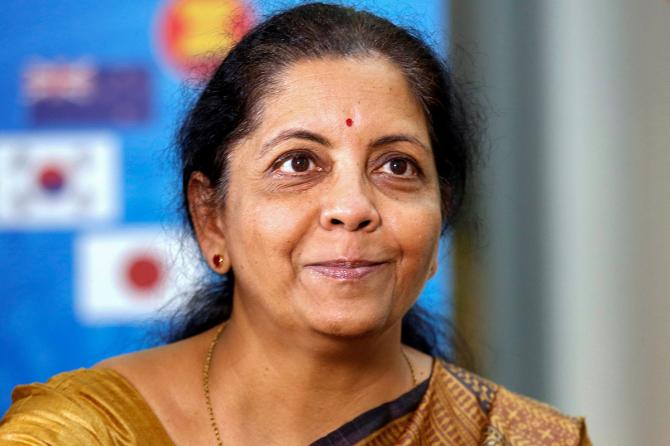 Commerce minister Nirmala Sitharaman, with 660,000 followers and 3,735 tweets, is also among the few Union ministers who solves queries and addresses public complaints raised by commoners on social media.
Recently, during the Chennai floods, she got a tweet that some expats based in Dubai had sent 5.5 tonnes of relief materials to Chennai, and that the consignment was stuck at Chennai customs. Sitharaman got the consignment cleared.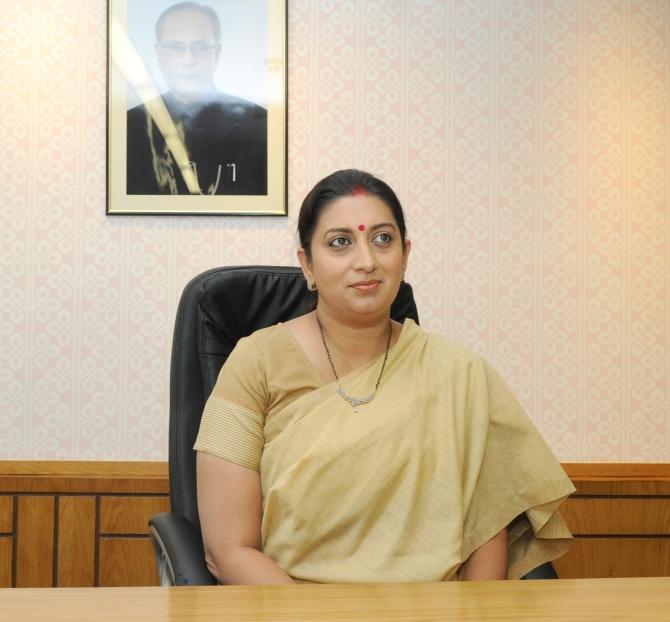 Human resources development minister Smriti Irani, with 2.67 million followers and 7,975 tweets, too, regularly responds to queries and suggestions posted by others on issues related to education.
Recently, she took suggestions posted by a @ssudhirkumar on the state of education and responded to the same, assuring him that the inputs would be considered. In another instance, Irani accepted the request for a second shift in a school following tweets.
A civil servant observed that in one year, the National Democratic Alliance government will reach the mid-point of its tenure. It needs to reach across to as many people as possible with instances of good work done, he said.
"What better than solving problems by linking up with citizens through social media and then showcasing the good stories on the same platform?"
The PM has been regularly seeking people's inputs through mygov.in (a government portal for open discussion on campaigns, projects ad issues) and his app, to assess the mood of the nation.
He often picks up from those inputs for his monthly Mann Ki Baat address.
Also, ministers' Twitter handles were used to demonstrate success stories of this government when NDA completed one year in May. The message of 'good work' done by the government must be loud and clear, an official had said in the run-up to one year of the NDA.
In a recent meeting with his Cabinet colleagues, Modi asked them to communicate with people on the ground. While ministers are moving in that direction, publicity continues to be a big agenda, too, for this government on social media.
A prominent minister directed his staff to find out how many times the subjects and issues raised by him had trended on Twitter and how many times those had been retweeted. He was trying to gauge the response of faceless social media crowd to his proposals.
Also, ministers do make their point on Twitter and Facebook. The commerce minister, for example, had tweeted: "Indian team working positively in all negotiating track. Last night's negotiations continued till 3 am. India blocking WTO?! Disagree.''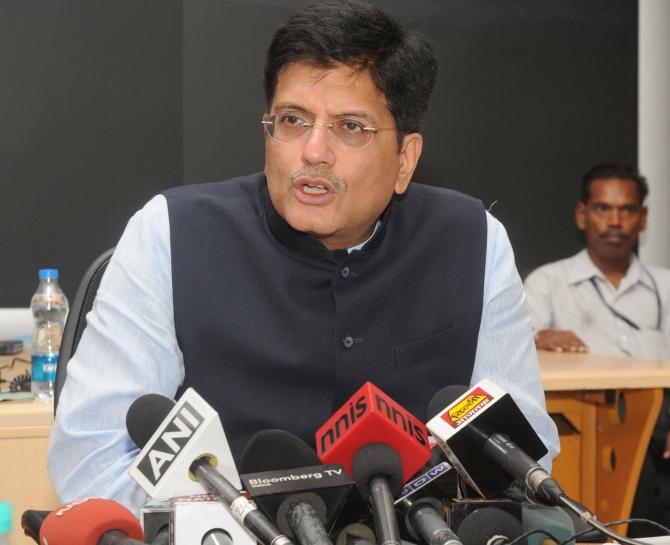 Power Minister Piyush Goyal, with 549,000 followers and 2,976 tweets, said, "In our ministry, we are converting everything into app, to tell the people what we are doing & for monitoring work……''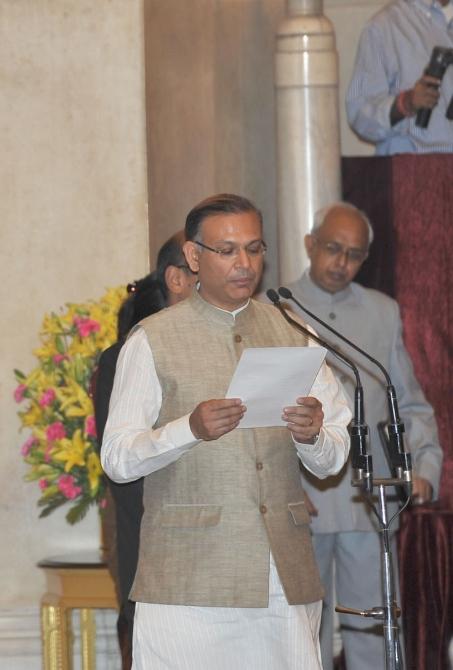 Jayant Sinha, minister of state for finance, with 3,660 tweets and 65,200 followers, tweeted: "Many people on social media have asked me whether it is possible to pass GST through a joint session of Parliament. This is not possible.''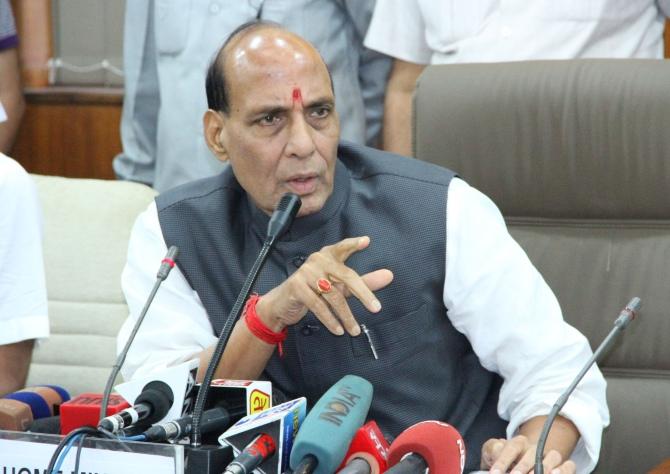 Home minister Rajnath Singh, with 2.15 million followers and 1,658 tweets, said: "I wish to assure the nation that if anyone tries to disturb the communal harmony in our country they will not be spared.''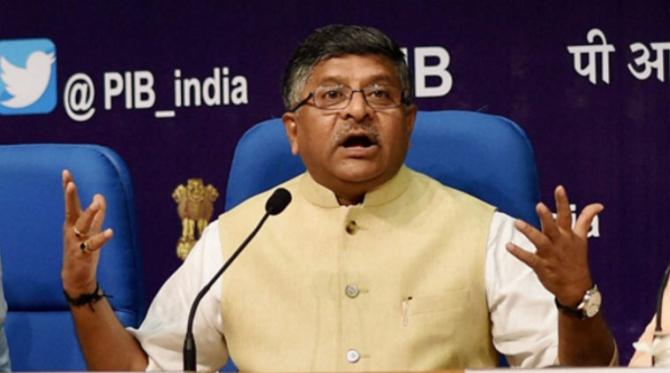 Telecom minister Ravi Shankar Prasad, with 763,000 followers and 2,055 tweets, tweeted his interview saying, "Government has done its duty, now telcos need to do theirs".