Who is the most SHAMELESS of them all?
December 19, 2013 08:14 IST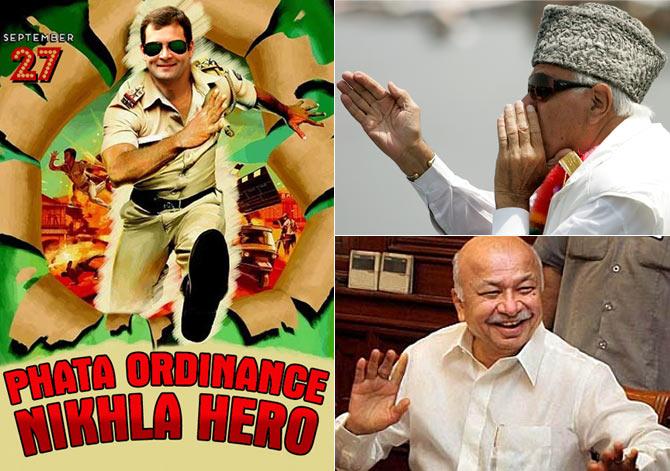 In an ideal world, our leaders are supposed to be setting an example for us by their words and their actions.
If only.
2012 was tainted by ignorant leaders from nearly every political party who made insensitive and vulgar comments about the victim of the Delhi gang-rape. They had to beat a hasty retreat after they were called out by the public for acting like the idiots they actually were.
One would think the Class of 2013 would have learnt a few lessons from the mistakes made by their thoughtless predecessors.
If only.
Here then, we present the Rediff Hall of Shame 2013, where we honour our so-called leaders for their tasteless statements and crass actions.
Click on NEXT to find out who is the most SHAMELESS of them all!
Rahul Gandhi
December 19, 2013 08:14 IST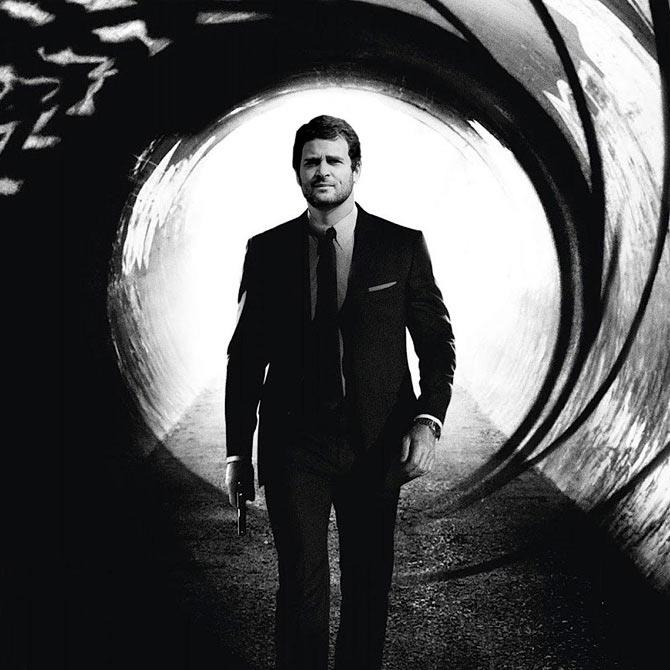 What is the only thing worse than Congress Vice President Rahul Gandhi's puzzling silence about various national issues?
His occasional, and unfortunate, decision to speak up on some of them!
Prime Minister Manmohan Singh learnt this the hard way.
Gandhi's very public denunciation of the ordinance to protect tainted legislators -- he gate-crashed a press conference to make his point -- directly undermined the authority of Dr Singh, whose government had approved the legislation.
Gandhi's bratty behaviour was condemned even by the Opposition.
His own party men, of course, acted as if Gandhi's 'dramedy' was the best thing to have happened to the Congress since Mahatma Gandhi urged the British to Quit India.
Click on NEXT to find out who is the most SHAMELESS of them all!
Sushil Kumar Shinde
December 19, 2013 08:14 IST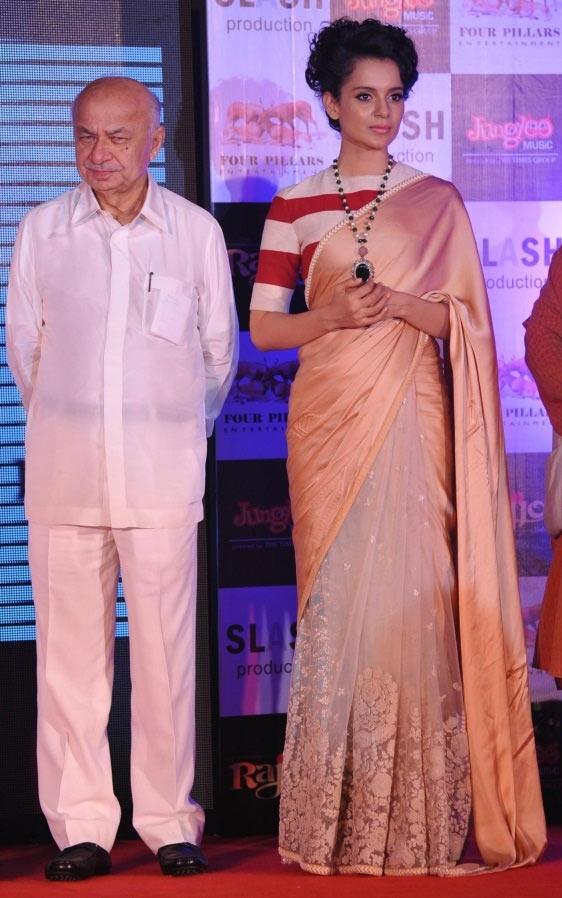 Let's face it. None of us really had too many expectations from Home Minister Sushil Kumar Shinde.
As discussed before, his appointment to the top post was more like a 'well-done, beta' award for his loyalty to the Gandhi family, and had absolutely nothing to do with actual competence (assuming he has any).
But Shinde is adamant about not even meeting the rock-bottom expectations we have from him.
It is, apparently, too much to expect Shinde to be in Delhi, managing matters of national security, (a job he is paid very handsomely to do, by the way), on the day of a terror strike.
The man had more pressing assignments to attend to, after all. He had to launch the music of a Hindi potboiler and mingle with pretty Bollywood starlets.
National security, terror alerts, intelligence inputs and all that jazz can wait!
Click on NEXT to find out who is the most SHAMELESS of them all!
Bhim Singh
December 19, 2013 08:14 IST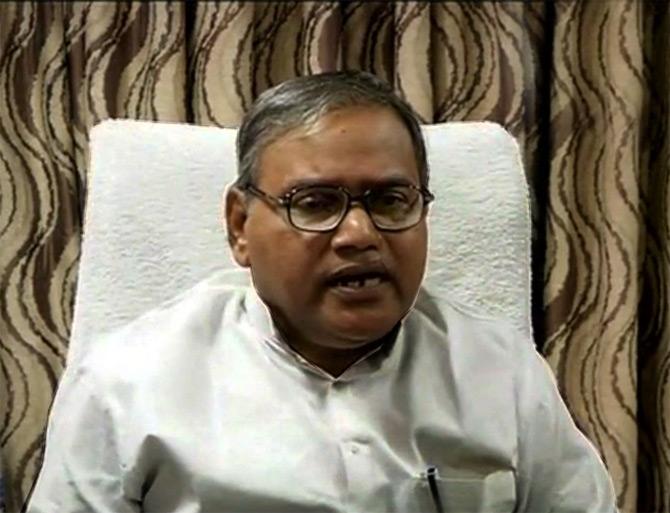 Do you know why scores of young men from across the country aspire to join the Indian Army?
If your answer is...
a) To serve the nation
b) To be part of the great institution that protects the world's largest democracy
c) To defend India against its worst enemies
You could not be more wrong, silly!
Bihar's Panchayati Raj Minister Bhim Singh has the right answer: "People join the army only to die"
If you think what he said was criminally callous, consider this: He made his comments in the wake of the bodies of four soldiers -- killed in an ambush at the Line of Control -- arriving at Patna airport, en route to the respective villages for their last rites.
Oh, and it gets worse.
When a reporter quizzed him about why no minister was present at the airport to receive the bodies, Bhim Singh retorted, "Did your father and mother go (to receive the soldiers' bodies)?"
Click on NEXT to find out who is the most SHAMELESS of them all!
Farooq Abdullah
December 19, 2013 08:14 IST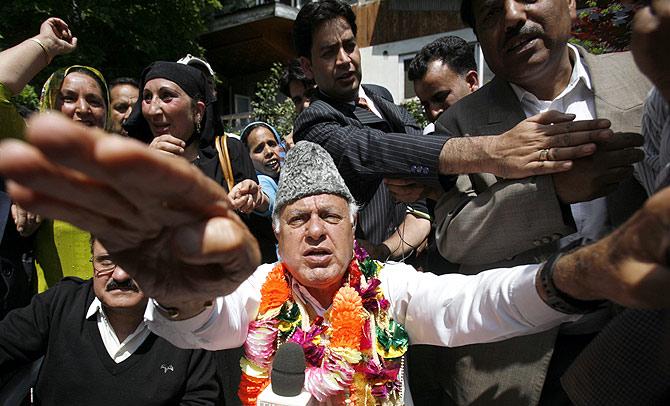 Last year, when quite a few stupid leaders were attracting major flak for their dumb comments about the rising cases of sexual violence against women, Union minister Farooq Abdullah, it seems, was too busy playing golf.
He certainly seems to have missed the memo about not making insensitive comments in a country seething with rage over countless crimes against women.
So, when an intern accused retired Supreme Court Justice A K Ganguly of sexual harassment, Abdullah took some time off from teeing off and decided to share his two cents.
"I am scared to talk to a woman these days. I do not even want to keep a female secretary, who knows, I might end up in jail because of a complaint," he said.
Way to trivialise a serious social issue and put your own ill-informed spin on a prosecutable crime Mr Abdullah! Well done!
Click on NEXT to find out who is the most SHAMELESS of them all!
Ranjit Sinha
December 19, 2013 08:14 IST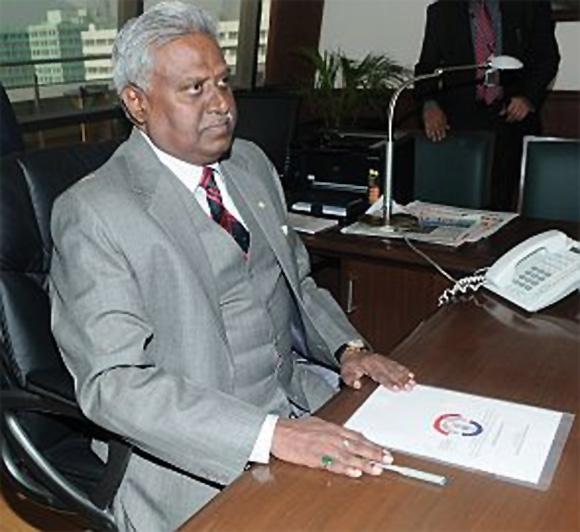 So you thought only politicians in India were bad at choosing their words?
No siree. Central Bureau of Investigation's Director Ranjit Sinha is having none of that!
After all, his particularly upsetting analogy about 'enjoying rape' made even habitually shameless politicians look up to him with awe and admiration!
During a discussion on legalising betting, Sinha, in a misguided attempt to emphasise his point, said, "If you cannot enforce the ban on betting, it is like saying 'if you can't prevent rape, you enjoy it'."
OUCH.
Because indulging in betting and getting raped is virtually the same thing, right?
The topmost official of India's premier investigating agency, of course, tried to do some damage control by stating, "I just used a proverb to make a point."
Here is a news flash Mr Sinha: 'If you can't prevent rape, you enjoy it', is NOT a proverb.
A little learning is a dangerous thing. Now that's a proverb for you!
Click on NEXT to find out who is the most SHAMELESS of them all!
General V K Singh
December 19, 2013 08:14 IST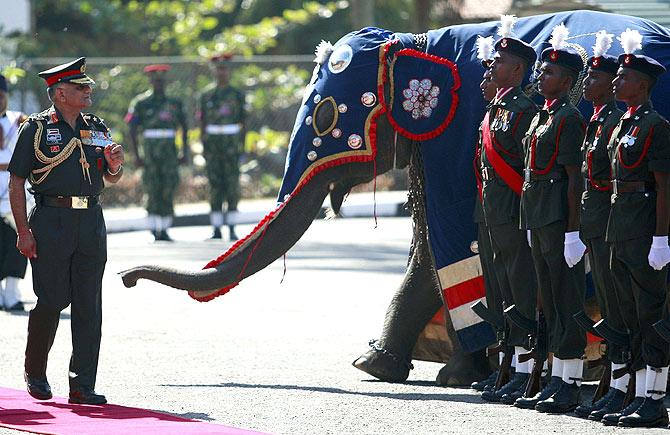 The relationship between Kashmiris and the Indian Army has been marked by distrust, hostility and a history of violence for the better part of a century.
No one knows that better than General V K Singh, a distinguished soldier and former chief of India's formidable army.
But he obviously didn't care enough about the institution he had served for decades to keep his mouth shut.
So, in a widely-publicised interview, General Singh claimed that money was paid to ministers in Kashmir by the army to "win people's hearts".
The general should have paused for a moment to think about the severe damage his statement would do to the credibility of the thousands of army personnel posted in the Valley. He should have considered how his comment was bound to be misinterpreted by separatists and the gleeful Pakistan government.
Irrespective of whether the statement is true or not, he had no business going public with allegations that are bound to exacerbate the festering wound that is the Kashmir issue.
General Singh, you should have known better!
Click on NEXT to find out who is the most SHAMELESS of them all!
Sharad Yadav
December 19, 2013 08:14 IST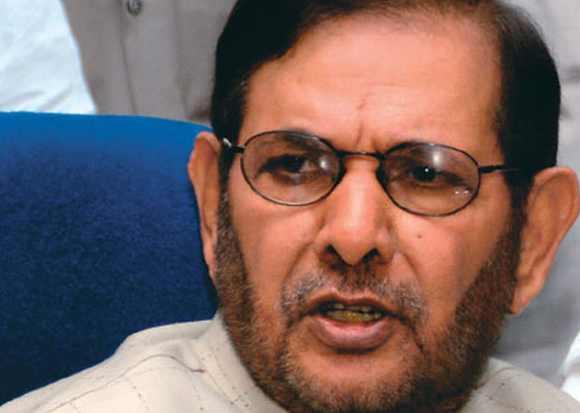 The many shocking, absurd and infuriating statements by politicians in Parliament -- during the debate on the new and stringent anti-rape bill -- made us hang our heads in shame.
But even amid the din of mostly chauvinistic banality, Janata Dal – United President Sharad Yadav's pearls of wisdom shone bright.
Strongly opposing the provision to make stalking a crime, Yadav pontificated, "Who amongst us has not followed girls"?
He further bemoaned the end of romance, telling an all-party meeting, "Mohabbat to ab khatam hi ho jaayega. Ladka jab ladki ke taraf dekhega nahi aur uska peechha nahi karega to mohabbat hoga kaise (Romance will die now. If a boy doesn't look at a girl or follow her, how can romance happen)?"
Maybe Yadav should share his revolutionary theories about romance with the 22-year-old girl from Ludhiana, whose stalker threw acid on her hours before her wedding.
Or maybe he should explain why stalking should not be outlawed to the 16-year-old girl from Rajasthan who, after being stalked by a man for three years, was brutally raped by him?
With politicians like you Mr Yadav, who needs jokers?
Click on NEXT for more...
TOP photo features you missed last week
December 19, 2013 08:14 IST
Click on MORE to see another PHOTO features...