Sachin and SRK to counter Shivraj?
September 16, 2013 22:31 IST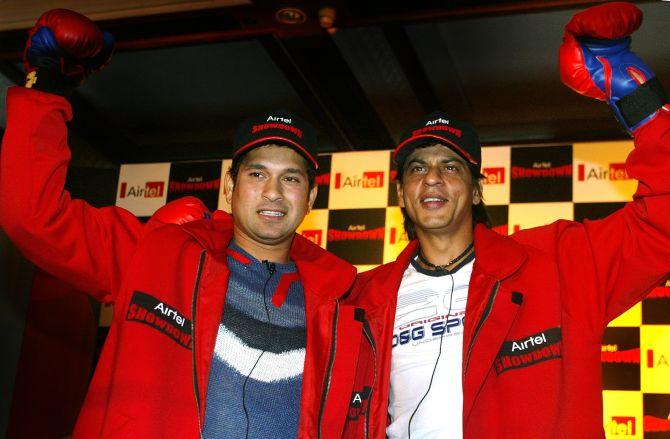 Jyotiraditya Scindia was in for a surprise when he took over as the Congress party's campaign chief in election-bound Madhya Pradesh.
'Maharaj, as Scindia -- the Maharaja of Gwalior is often known in the state -- has been asked to deploy 'effective campaigners' for this winter's state assembly election.
The list of desirables include Sachin Tendulkar, who will probably be busy playing his 199th and 200th Tests against the West Indies, and movie stars Rekha, Shah Rukh Khan and Raj Babbar.
State Congress leaders feel this star side could counter Chief Minister Shivraj Singh Chouhan, who is bidding for a third term in office.
Last heard, 'Maharaj' hadn't committed to inviting the star brigade.
Please click Next to read more Dilli Gupshup...
The Modi Effect: Bigger role for Priyanka?
September 16, 2013 22:31 IST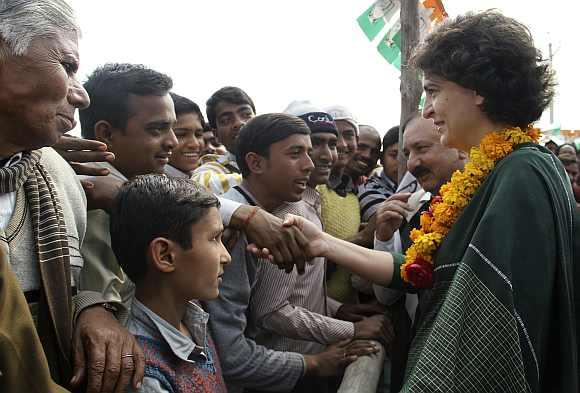 At 15, Gurdwara Rakabgunj Marg, New Delhi, where the Congress party's War Room is located, various options are being considered to counter Narendra Modi's anointment as the BJP's Pradhan Mantri nominee.
Some Congress leaders want Priyanka Gandhi to be more active in Uttar Pradesh. Other Congress leaders feel Priyanka's presence alone won't be enough to counter the Modi effect in UP where the BJP is expected to do far better than it did in the 2009 Lok Sabha election.
Another section of the Congress leadershp wants Prime Minister Manmohan Singh and Finance Minister P Chidambaram to take on Modi while Sonia Gandhi and her children focus on the Food Security Act, cash transfers and the Land Acquisition Bill.
Please click Next to read more Dilli Gupshup...
Boarding now, flights to Ahmedabad...
September 16, 2013 22:31 IST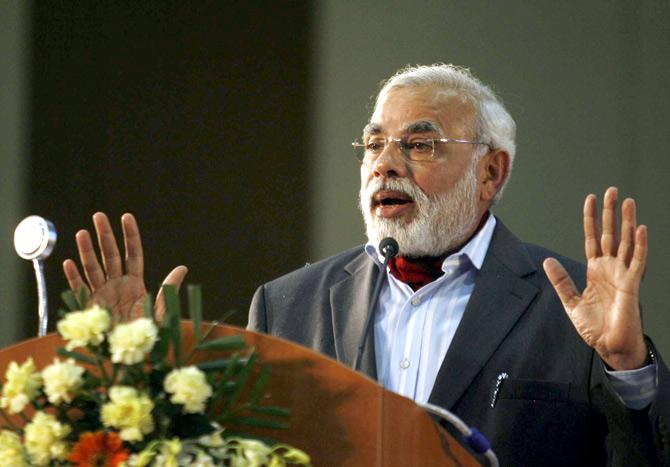 It ain't BJP cadres and supporters alone who are cock-a-hoop about Narendra Modi's anointment. Private airlines too are delighted by the development.
Apparently, since Modi's arrival on the national scene, flights operating between New Delhi and Ahmedabad are packed even in the lean season.
Some politicians and businessmen have had to revise their itineraries because of non availability of seats. Perhaps, Aviation Mantri Ajit Singh could increase Air India flights on this sector and boost the sagging airline's bottom-line.
Please click Next to read more Dilli Gupshup...
Why the Faithful Fled
September 16, 2013 22:31 IST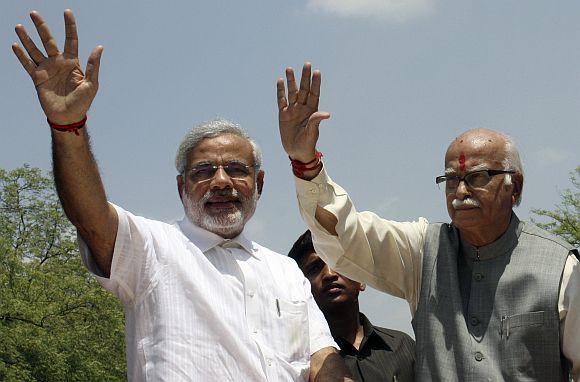 Isolated in his own party, BJP patriarch L K Advani has been in a reflective mood.
At times, Advani wonders why some BJP leaders he had promoted failed to live up to his expectations.
Pramod Mahajan was a protege, but he switched loyalties to Atal Bihari Vajpayee when that stalwart became prime minister.
Sushma Swaraj, M Venkaiah Naidu, Arun Jaitley, Rajnath Singh turned on Advani after he praised Mohammad Ali Jinnah.
Narendra Modi too was a favourite and his thundering exit from the Advani camp has most disturbed the veteran.
Please click Next to read more Dilli Gupshup...
Azad, AIIMS and Sonia
September 16, 2013 22:31 IST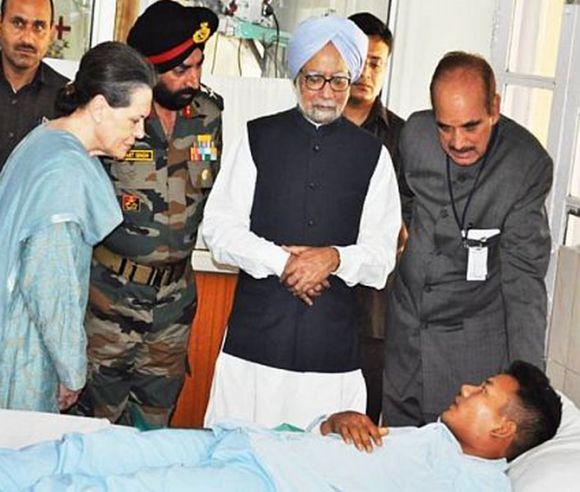 Health Minister Ghulam Nabi Azad is drawing flak over his ministry's failure to set up a unit of Delhi's All India Institute of Medical Sciences in Rai Barelli, Uttar Pradesh.
Rai Barelli is Congress President Sonia Gandhi's Lok Sabha constituency and it was expected that Azad would go out of his way to have an AIIMS branch in the VVIP constituency.
With just months left for the 2014 general election, Sonia plans to ask Azad the reasons for the delay.
TOP photo features you missed last week
September 16, 2013 22:31 IST
Click on MORE to see another PHOTO features...