26/11: We always forget the victims
Last updated on: November 25, 2011 18:14 IST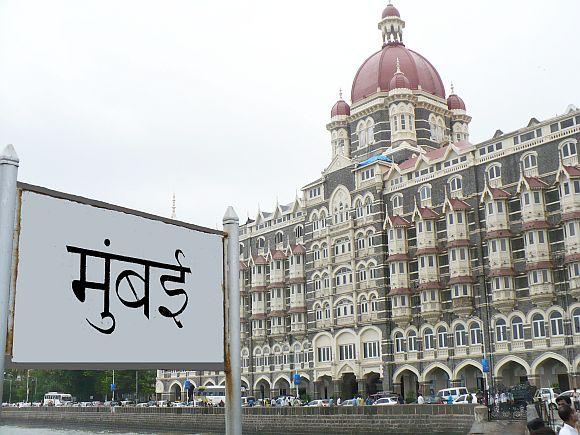 As events of the 26/11 attacks and similar others, retreat from the collective memory, they remain very much part of the lives of the victims and their families. How and why is it important to adopt a rights-based approach towards victims and perpetrators?

Hearing an appeal on November 10, 2011, from militant Davinder Pal Singh Bhullar challenging the rejection of his mercy petition by the President, a bench at the Supreme Court asked, "Has anyone tried to find out what is the psyche of the victims? They hadn't committed any crime. What about their human rights?"

Bhullar is facing a death sentence for his role in a 1993 Delhi bombing, which killed nine people. "We always forget [the victims]," the judges mourned.
These comments had particular resonance, coming as they did so close to the third anniversary of one of the worst terror attacks ever in India: the November 2008 attack on Mumbai.

The burned hotels have been rebuilt, commuters are rushing through the busy station that had witnessed such bloodshed, the attacked hospital is functioning, and Leopold's cafe shows its bullet marks as trophies to visiting tourists.

In fact, the Supreme Court is also hearing an appeal from Ajmal Kasab, the surviving terrorist convicted for the attack. The city, ostensibly, has moved on.

Click on NEXT to read further...

Article Courtesy: Gateway House: Indian Council on Global Relations
26/11: We always forget the victims
Last updated on: November 25, 2011 18:14 IST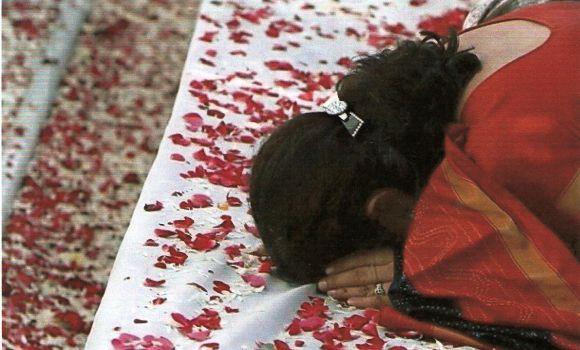 This is no different from what happened after horrific attacks in London, Moscow, New York or Madrid. Yes, there are longer queues at airports now, an inevitable increase in surveillance, and often frisking before entering public places.

People might worry about sudden and terrifying violence: shootings, ambushes, bombings or other attacks, but most have shrugged and accepted this as an added risk to life and security.

What also fades from public memory is how these assaults have caused terrible harm to civilian populations -- maiming people for life, devastating families, leaving deep physical and psychological scars -- the severe violation of their rights. Thousands have been killed in indiscriminate bombings and shooting attacks over the last decade.
States have the obligation not only to provide proper compensation and rehabilitation to victims of terror attacks, but to also identify and prosecute perpetrators and take steps to prevent future attacks.

Click on NEXT to read further...
26/11: We always forget the victims
Last updated on: November 25, 2011 18:14 IST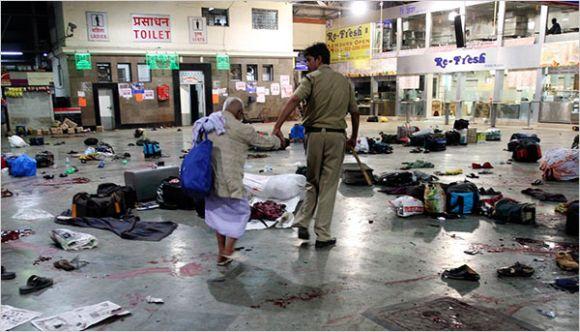 In the case of Mumbai, for example, the Indian state should follow the evidence wherever it leads. Where the evidence suggests the involvement of persons based in Pakistan, the authorities there have the responsibility to investigate and prosecute or extradite anyone involved in an international criminal act.

Pakistan also has the responsibility to shut down networks planning future attacks that violate international law. Pakistani authorities should ensure that no Pakistani government officials, whether at a federal, province, or local level, are providing sanctuary or support to insurgents responsible for attacks violating human rights and international criminal law.

The perpetrators launch these strikes with the intent to spread terror among ordinary people.

In Mumbai, for instance, taped phone conversations between the terrorists and their minders in Pakistan suggest that the goal was to maximize casualties, seeking glory from television accounts of the destruction they caused. Ajmal Kasab said in his initial confession, "We were shown the film on VT railway station and the film showing the commuters moving around at rush hours. We were instructed to carry out the firing at rush hours."

Click on NEXT to read further...
26/11: We always forget the victims
Last updated on: November 25, 2011 18:14 IST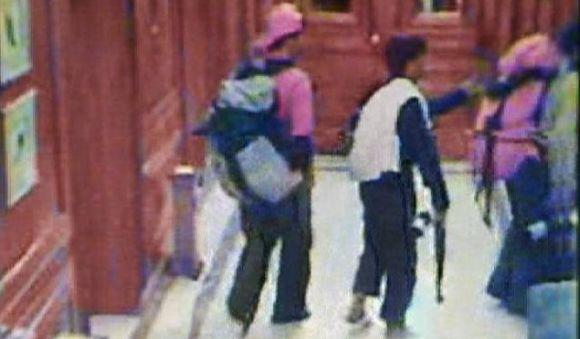 The Mumbai attacks were so well-planned they felt like a military operation. The Pakistan-based Lashkar-e-Tayiba, an organisation banned in 2002 but which has continued to operate under new names, sent four groups that killed 166 people and injured 238. The two-and-half day siege shocked the world.
Those that suffered personal loss should never be forgotten. Their pain will never go away. But for the wider community there is relief that the carnage was not further extended. After the Mumbai attack, relations between India and Pakistan were severely strained; there was talk of war -- nuclear war -- but better sense prevailed.

There was also concern about religious riots, but Indians came together, united except for the extreme right, in their abhorrence for such brutal violence. The Indian government vowed to make the trial of Kasab, who was photographed and captured on closed circuit cameras during his shooting spree, a showcase of due process.

Click on NEXT to read further...

26/11: We always forget the victims
Last updated on: November 25, 2011 18:14 IST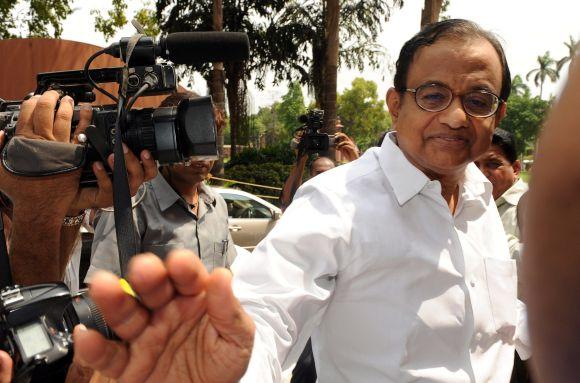 Mumbai has many lessons to offer. One is not to overreact in the way terrorists want. Attacks succeed when they are followed by hate speech targeting a religious community, when there is ethnic profiling, when government forces engage in illegal detention, torture or renditions.

Abuses such as these cause resentment and act as a recruitment tool for extremists. Some in India continue to call for Kasab to be hanged without trial. They should instead take pride in Home Minister P Chidambaram's commitment that India is "a country wedded to the rule of law."
States should always adopt a rights-based approach that ensures accountability and protects against abuses in the fight against terrorism. There was a good step recently when the authorities in India launched fresh investigations into other bombing attacks, releasing from detention men initially arrested based on coerced confessions for the 2008 Malegaon attack.

Click on NEXT to read further...

26/11: We always forget the victims
Last updated on: November 25, 2011 18:14 IST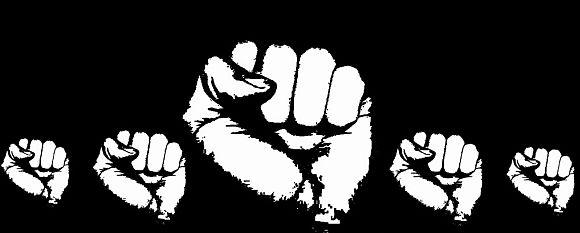 The accused will still have to face trial, but it is always welcome when the State admits to an error. India should never again resort to rounding up the "usual suspects" or torture in custody.

Instead, India's citizens deserve a well-planned and organised defence system to prevent future attacks. That will be evidence that the victims are not forgotten.
Meenakshi Ganguly is the South Asia director at Human Rights Watch