From Daood Gilani to David Headley: A Pak spy is born
Last updated on: November 26, 2011 12:58 IST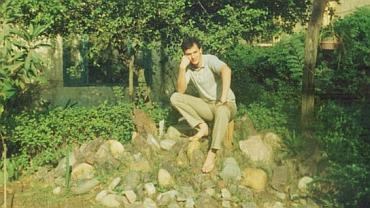 In the third of the four-part series ProPublica's Sebastian Rotella reveals how the United States continued to believe that David Headley was an informant, even after receiving complaints from two of his wives about his radicalisation and his Lashkar-e-Tayiba links. The US State Department communicated the warnings to the CIA and FBI, but it remains unclear why they failed to act upon it.

Part 1: The American behind 26/11 -- and how the US did not stop him

Part 2: Headley, America's 'hip-pocket' source in Pakistan who backfired

Chapter 5: Narrow Escapes

Sajid Mir, Lashkar-e-Tayiba leader in-charge of foreign recruits and one of the masterminds of the 26/11 attacks, told American operative David Coleman Headley he wanted to use him for missions in India.
The American suggested he could perfect his cover by changing his name to hide his Pakistani ancestry and using a Chicago immigration consulting firm owned by Tahawwur Rana, his boyhood friend. Mir loved both ideas.
In the summer of 2005, Headley saw his Canadian wife in New York. He had applied for a green card for her, even though his marriage to his Pakistani wife was known to United States immigration, officials say.
The Canadian was furious. He had gone for months without communicating with her from Pakistan. She had called Headley's father in Lahore, and he told her about the Pakistani wife and children, according to Headley's associate and US officials. The father said Headley claimed to be working for the US government but was spending time in the Lashkar camps, the associate said.
On Aug 25, Headley and his wife argued at his video store, and he allegedly hit her. The police arrested him on charges of assault. The wife also called a terror tip line. Headley had told her a lot over the years, even calling and emailing from the training camps. She knew more about Lashkar, a relatively obscure group, than most Westerners, officials say.
Agents from the Federal Bureau of Investigation-led Joint Terrorism Task Force interviewed her three times. She told them about his extremist activities, overseas training and acquisition of equipment for the terror group. She said he had told her periodically that he was working as a US informant in Pakistan, according to officials and the close associate.
An FBI agent called Headley's former US Drug Enforcement Administration handler, according to the senior DEA official. The FBI agent said the wife had claimed, curiously enough, that the drug agent had obtained night-vision goggles for Headley, according to the senior DEA official.
The DEA agent denied that assertion, the senior official said. The drug agent said Headley was no longer his informant and that the agent had not known Headley to threaten the United States, according to the senior official. The FBI agent said he felt the wife "had an ax to grind" because of the other wife in Pakistan, the senior DEA official said.
The FBI knew about the previous allegations in New York and Philadelphia, according to US law enforcement officials. Yet, the agents did not question Headley as a suspect or even as a potential source of intelligence, officials say.

This story was co-published with PBS FRONTLINE.

Click NEXT to read further...
From Daood Gilani to David Headley: A Pak spy is born
Last updated on: November 26, 2011 12:58 IST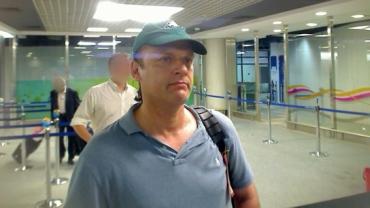 Headley's DEA past influenced FBI's decision to give him a clean chit.
"Why close a case when you have a guy going to Pakistan to train?" said a US law enforcement official who believes Headley was still an informant. "He could have been training with the Al Qaeda, too. We keep cases open for years on people."
A senior law enforcement official said Headley's past with the drug agency influenced the FBI's decision that he was not a threat. The report went into the FBI's Guardian Lead system, which was created to improve the tracking of leads in the wake of the Sept 11 attacks.
Headley soon found out about his wife's tip, but it didn't affect his activities, officials say. He went to Philadelphia and initiated the legal name change from Daood Gilani to David Coleman Headley, adopting his mother's family name. Pennsylvania officials did a required check for a criminal record but apparently did not find his two federal drug convictions, according to state documents and officials.
As for his wife's assault charges, there were several hearings before the prosecution was dropped, officials say.
In January 2006, Headley took another big step: He was recruited by an ISI officer named Major Iqbal. US counterterror officials believe Iqbal was in Directorate S, the wing of the spy agency that works with militant groups.
Headley and Iqbal met at a safe house with a colonel who was Iqbal's commanding officer. It has not been revealed whether Headley mentioned his relative in the ISI.
"I told him that I was being sent to India and that I had applied for a name change and would be getting that in the near future," Headley testified. "I was planning to leave for the United States at that time. So he told me to leave and call him after I returned."
On Feb 7, Headley had a familiar experience at JFK International. Border inspectors sent him to the secondary inspection area for questioning because his travel had caught their attention. He told them he had been visiting family and described himself as an owner of a video store, officials say.
The ex-convict had a lot to hide: The three FBI inquiries. His upcoming mission. His recruitment by the ISI. The pending name change.
But the inspectors, once again, didn't have access to databases where leads were stored, officials say. Nor was his name on a watch list. Headley eluded detection again.
At about this time, Headley called his former DEA handler for a brief social conversation, according to the senior DEA official. The official said this was the DEA's only documented contact with Headley between November 2001 and his arrest in 2009.
From Daood Gilani to David Headley: A Pak spy is born
Last updated on: November 26, 2011 12:58 IST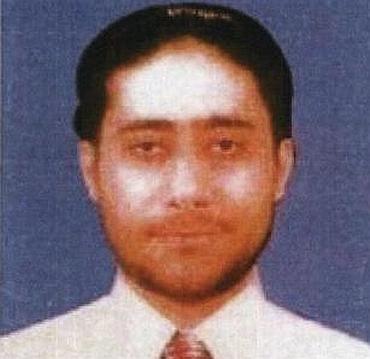 Armed with his new name, Headley became a Pakistani spy.

Noncommissioned officers trained him in espionage techniques during dozens of sessions at a safe house and on the streets of Lahore. Now he had two handlers: Mir and Major Iqbal. They ran him in tandem but always met with him separately to maintain deniability.
US investigators have corroborated Headley's contacts with Mir, Major Iqbal and other ISI officers through emails, phone intercepts, witness accounts and other evidence.
"I'm trying to think of another case where we saw somebody who was an international jihadist direct against foreign targets that would involve the killing of Americans and who was also so deeply involved ... with (a) foreign security service," said Mudd, the former FBI official. "I can't remember another case like that."
In June 2006, another warning made its way into the government. Headley's estranged Canadian wife filed a petition for permanent residency with US citizenship and Immigration Services under a law for abused spouses, according to US officials.
In addition to accusing him of abuse, the petition recounted Headley's radicalisation, travel and militant training, his hatred for Jews and Hindus and his praise for suicide bombers. It mentioned his claims of working for the US government and the 2005 FBI inquiry, according to officials and the close associate.
The green card was granted. The petition "raised concerns" at the immigration service, a US official said. But privacy laws governing immigration issues are even stricter for cases of abused spouses, the official said. As a result, the immigration service did not advise law enforcement about the disturbing portrait of a potential terrorist, the US official said.
Chapter 6: Target Mumbai
Headley spent most of the next two years in Mumbai developing a blueprint for terror.
Funded by $25,000 (approx Rs 13 lakh) from Major Iqbal, he opened an office of Rana's firm as a front. Like many Pakistanis, Headley had a conflicted relationship with India, according to an Indian counterterror official familiar with his questioning by Indian investigators in Chicago last year.
"He told us: 'I like everything about India,'" the official said. "'I like the food, the people. But I don't like India.'"
Headley had fun in the city he was planning to devastate. He joined an upscale gym, befriending a Bollywood actor who introduced him to the elite party scene. He hung out in the Colaba area of south Mumbai, where he tried to romance a 25-year-old who owned a cafe, according to Indian investigators. He stayed at the Taj Mahal Palace Hotel, the prime target designated by his handlers. It was a landmark on the waterfront by the Gateway to India monument. He charmed employees, praising the opulent architecture, going on in-house tours and shooting hours of video.
From Daood Gilani to David Headley: A Pak spy is born
Last updated on: November 26, 2011 12:58 IST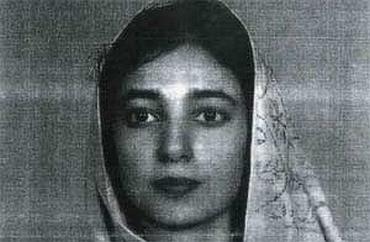 In 2007, things got more complicated on the domestic front. Headley met a young Moroccan in Lahore and soon married her. Faiza Outalha was a medical student and Western in outlook, but Headley had her dress in traditional Muslim style. This created a problem when she insisted on accompanying him to Mumbai, because he was posing as a non-Muslim American. A stay at the Taj ended in a tearful spat, and he sent her back to Lahore.
Mir and Major Iqbal later scolded Headley about endangering his cover, according to investigators. Headley soon broke up with Outalha. In December 2007, she got into an altercation outside Headley's house with his servant. She filed assault charges against Headley, who spent eight days in jail in Lahore. Major Iqbal intervened to free him, according to an Indian investigative report.
Outalha did something more drastic. She reported him to the US embassy in Islamabad. During interviews in December, January and April, she met with agents of the State Department's security bureau and US Immigration and Customs Enforcement. Outalha described his involvement with Lashkar and visits to India, saying he was on a secret mission. She told them she had stayed at the Taj Hotel with him. She called him a drug dealer, terrorist and spy, according to officials.
In a later account to an investigator, Outalha admitted that she had mixed the truth with false and emotional accusations. But she said the agents had an inch-thick file about Headley on the table when she talked to them. When she mentioned his training at Lashkar camps, the Americans told her they already knew about that, according to her account.
As with past tips, US officials say her warnings were not specific enough and that angry spouses often make bogus allegations. But officials have not clarified a key point: whether the embassy officials learned about the previous FBI inquiries, which would have reinforced her credibility. The prior cases, combined with her allegations, could have led investigators directly to Headley's reconnaissance work.
The State Department security agent communicated the wife's warning in an information package to the Central Investigation Agency, FBI and DEA, according to US officials. It's not clear whether anyone did anything further. The DEA senior official says he has not seen any record that his agency was informed.
Headley learned about Outalha's tip to the embassy, but it did not have much of an impact on him, according to testimony and US officials.
From Daood Gilani to David Headley: A Pak spy is born
Last updated on: November 26, 2011 12:58 IST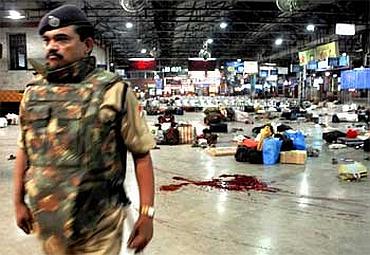 In the 10 months before the attacks in November 2008, the FBI and CIA issued half a dozen increasingly urgent and specific warnings to Indian counterparts, according to Indian and US officials. The US agencies warned that Lashkar was plotting to attack Mumbai, that Westerners and foreigners would be targeted and that the Taj hotel was a target. As a result, the Taj beefed up its security defenses in September.
US officials have not disclosed the sources of the warnings. Indian security chiefs are convinced the information came partly from Headley. They think he was still a US informant.
"You would call him a double agent," said former home secretary G K Pillai. "If they went deep into the records, I think they would find there was enough evidence to show that he was involved in some planning or an attack in India. And I think at some level in the United States, some agencies decided that can be kept under wraps because he's doing something for (them)."
A senior Indian counterterror official admitted that Indian agencies must share the blame because they failed to respond effectively to the US warnings. He and other Indian security officials praised US cooperation on aspects of the case. But he said he is suspicious.
"I think he was a US agent," the official said. "Maybe this information came from him. Maybe he was telling them part of what he knew but not all of it. ... It's good to develop informants like that and infiltrate organisations. That is what intelligence agencies are supposed to do. But they could have taken us into confidence and told us about him."
In response, US counterterror officials insist that Headley was not a double agent and that they did not have prior knowledge of his involvement in the plot.
"I know where those warnings came from," a US official said, "and they didn't come from Headley."
On the other hand, three counterterror sources described a different scenario to ProPublica. The sources said they do not think Headley was a double agent at the time of the attacks. But they said US officials learned enough about his activities to become concerned, monitor him intermittently and pick up fragments of intelligence that contributed to the warnings to India. Investigators did not realise he was a central figure in the plot until later, the sources said.
If that scenario is true, it remains a tightly guarded secret.
From Daood Gilani to David Headley: A Pak spy is born
Last updated on: November 26, 2011 12:58 IST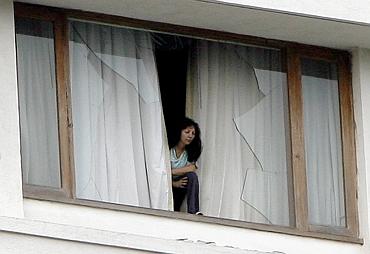 Headley, meanwhile, wrapped up his mission. The targets were chosen by Major Iqbal, an officer in a military that has received billions of dollars from the United States. Iqbal wanted to ensure that Americans and Jews would die.
Responding to dissent in Lashkar and defections to Al Qaeda and other groups, the ISI and Lashkar designed the attack to fortify the group's global image, according to Headley and other sources. There are also suspicions that hardline ISI officers and militants wanted to torpedo attempts at rapprochement between India and Pakistan.
The dimensions and duration of the plot, which could have caused a war, make it hard to believe high-ranking ISI officials were not aware of it, US counterterror experts say.
"The way the ISI is structured and the way things function in that part of the world, this is not a couple of guys," said Charles Faddis, a former CIA counterterror chief who worked in South Asia. "This is not a couple of junior or mid-level individuals who have the capacity to put together this level of an operation and escape detection. That's just not credible. So whether that translates to a decision by ISI formally as an institution from the top down or not, I can't say. ... But it's going to have to be sanctioned at a pretty senior level."
The final targets were the Taj Hotel, the Leopold Cafe, the Chabad House Jewish community center, the Chhatrapati Shivaji Terminus train station and the Oberoi-Trident Hotel. The Oberoi had not been on Headley's reconnaissance list, but he scouted it anyway.
"I was in the area, and I was going to watch a movie in a nearby theatre, and I had about an hour left,"  he testified. "So I went there, and I just made the video."
Thirty-three people died at the Oberoi because of his whim. They included Naomi Scherr, a 13-year-old from Virginia who was shot in the head as she ate dinner with her father, who also died.
To be concluded