Icelandic Phallological Museum
May 22, 2014 09:25 IST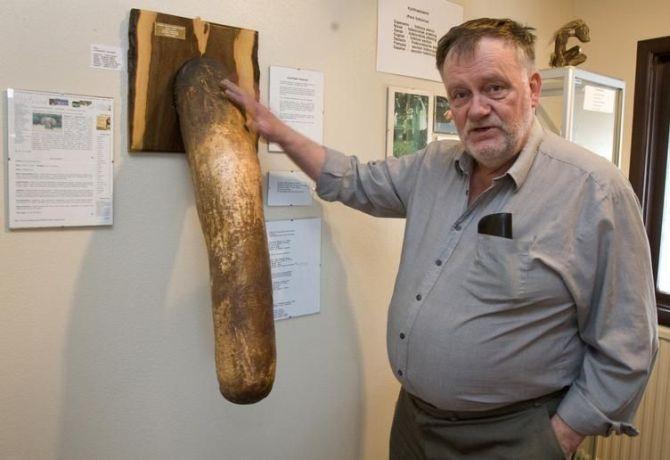 Ever wondered what an elephant's phallus looks like or want to know the history of gelato? In honour of International Museum Day, on May 18, here's a look at the wackiest, weirdest and quirkiest museums across the world.
Musuems normally conjure images of highbrow culture and stuffy corridors. However, at Iceland's Phallological Museum, one will come across every kind of… penis. The museum boasts of having more than 215 penises and penile parts belonging to almost all the land and sea mammals found in Iceland. There's also a gift shop, which features must-have items like penis bottle openers, a flasher sculpture, and shot glasses.
Click NEXT to read further...
Sulabh International Museum Of Toilets, India
May 22, 2014 09:25 IST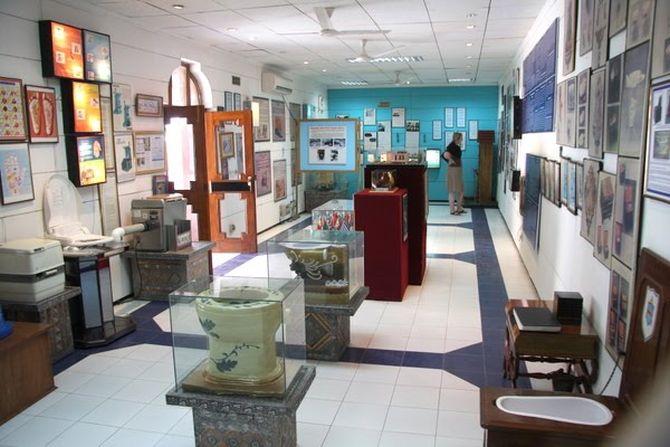 We use them every day but ever wondered about the evolution of toilets? At this India museum, they trace the history of the toilet for the past 4,500 years. From simple chamber pots to elaborate decorated Victorian toilet seats, you'll see it all. There's even a toilet disguised as a bookcase. Museum curator Dr Bindeshwar Pathak runs Sulabh International, the largest nonprofit in India dedicated to that very cause. We can all agree: Life without toilets would be seriously crappy.
Click NEXT to read further...
Avanos Hair Museum, Turkey
May 22, 2014 09:25 IST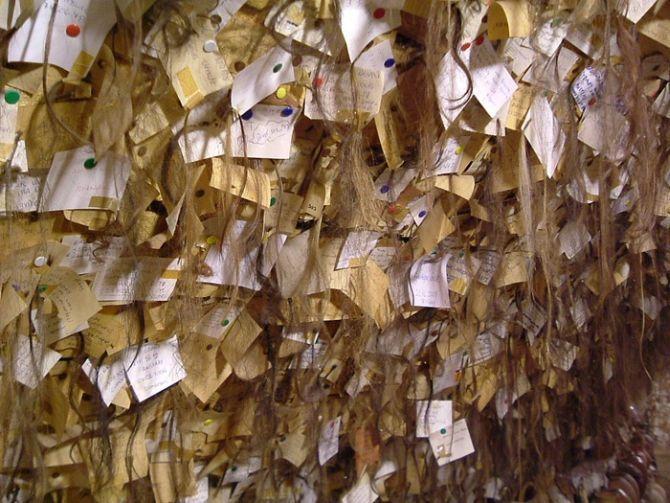 Regarded as one of the weirdest museums in the world, the Hair Museum of Avanos, in Cappadocia, is definitely a must-see if you're into bizarre tourist spots. Started by Turkish potter Chez Galip, the museum is filled with hair samples from over 16,000 women. The walls, ceiling, and all other surfaces, except the floor, are covered with locks of hair from the different women who have visited this place and pieces of paper with addresses on them.
Click NEXT to read further...
Museum of Broken Relationships, Croatia
May 22, 2014 09:25 IST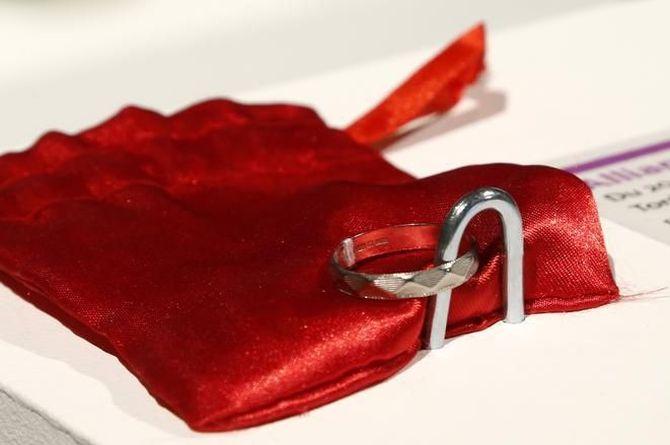 Ever experienced a romance for the ages, only to have it become the breakup that you'd rather time forget? The Museum of Broken Relationships feels your pain. Created by artists Olinka Vistica and Drazen Grubisic as a way to heal from their own emotional misadventures, the exhibits have expanded to include debris from relationships worldwide.
Click NEXT to read further...
Momofuku Ando Instant Ramen Museum, Japan
May 22, 2014 09:25 IST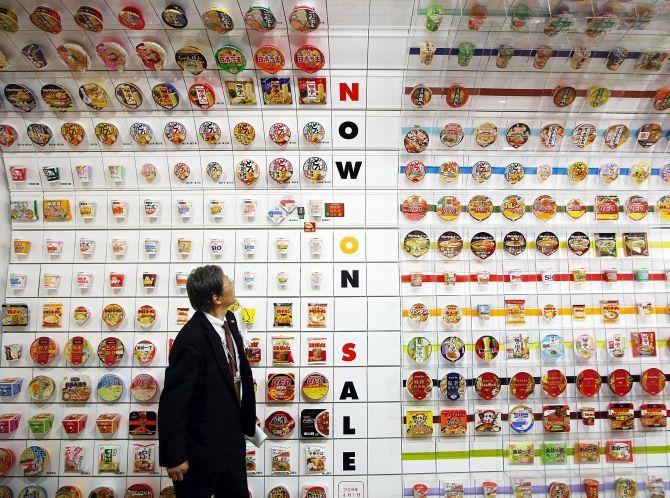 Students all across the world have lived through college on Ramen noodles. Now, as a tribute to Momofuku Ando, the creator of the instant noodles, there is a museum dedicated to Ando and his culinary creation, which even includes an instant ramen workshop where visitors can make their own "fresh" noodles.
Click NEXT to read further...
The Barbed Wire Museum, America
May 22, 2014 09:25 IST
There's an entire museum dedicated to barbed wire in Kansas. It features more than 2,000 varieties of barbed wire and over 500 varieties of tools used in the construction of fences. Visitors learn the history of barbed wire.
Click NEXT to read further...
Condom Musuem, Thailand
May 22, 2014 09:25 IST
Condoms can be fun -- that's the message the Thai Health Ministry want to spread with the opening of their new museum in Nonthaburi. Not only does this two-room exhibit display prophylactics from nearly every era, but also features an area dedicated to demonstrating their strength and durability.
Click NEXT to read further...
Currywurst Museum, Germany
May 22, 2014 09:25 IST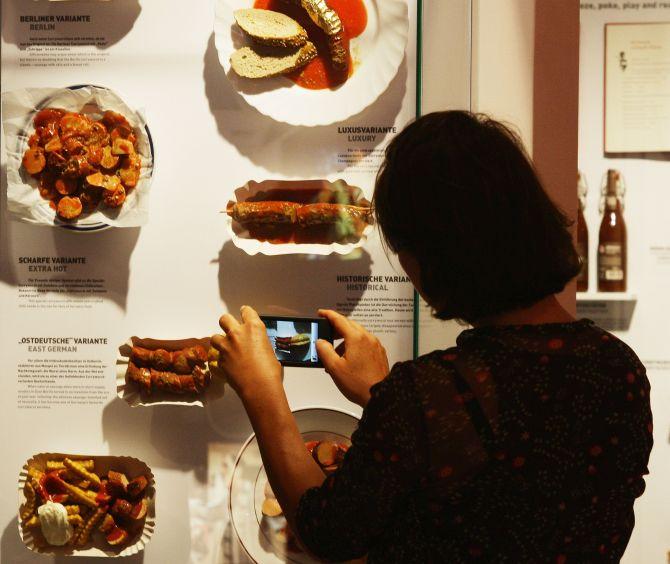 It's all about the sausage. Visitors to this Berlin musueum can learn all about the culinary delight that is sausage -- often sliced -- in a sauce of tomato, curry powder, spices and Worcester sauce. The ketchup-red museum treats visitors to the sensory experience of currywurst from the sound of sausages sizzling to the smell of exotic spices. The exhibits offer a kitschy look at the country's iconic dish. Play a few currywurst-themed video games, watch a video of people eating sausages, and have a seat on a meat-shaped sofa while you enjoy a few choice samples.
Click NEXT to read further...
Gelato Museum, Italy
May 22, 2014 09:25 IST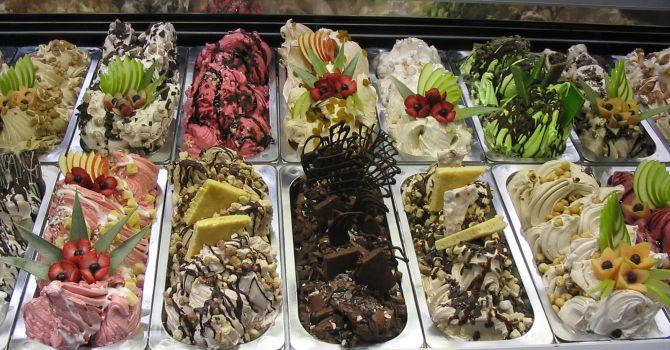 Want to know more about the creamy treat? The Gelato Museum in Anzola dell'Emilia (just outside of Bologna) will make you scream for (Italian) ice cream. See what gelato meant to the Egyptians, the Romans, and during the Middle Ages, and learn the secrets to making a successful batch.
Click NEXT to read further...
International UFO Museum and Research Center, New Mexico
May 22, 2014 09:25 IST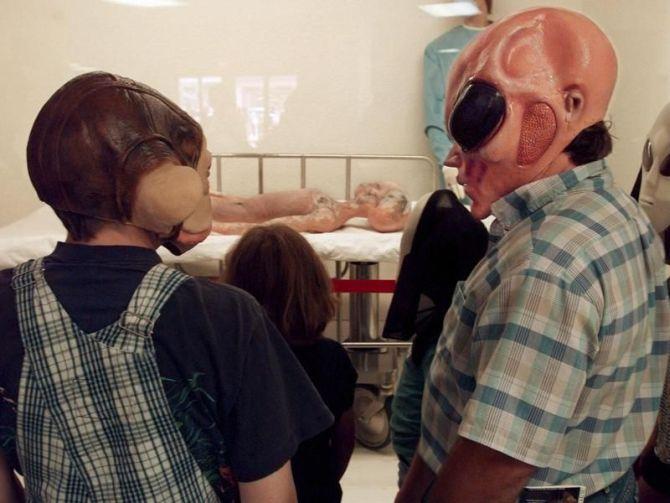 Fan of the X-Files? Then this museum is just for you. Aliens on display at the RoswellUFOMuseum and ResearchCenter are gray, not green. Visit and learn about the events surrounding the extraterrestrial crash in July 1947, and the attempts by the American government to cover it all up.