I skipped rally with Mamata because I was misled: Anna Hazare
March 14, 2014 15:51 IST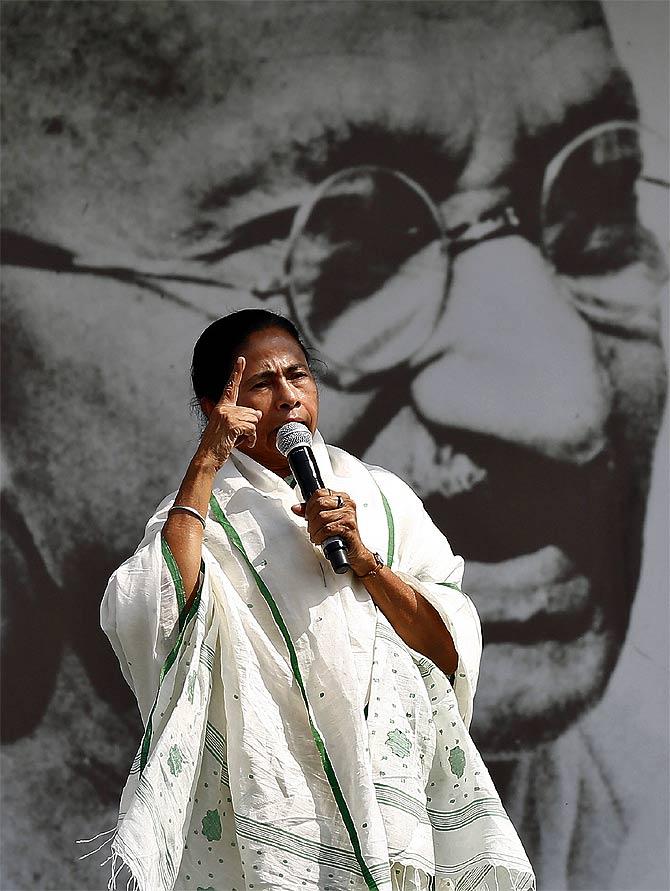 Anti-corruption crusader Anna Hazare, who left Trinamool Congress chief Mamata Banerjee red-faced two days back, said that he had skipped the poorly attended rally because he was misled.
He maintained that he does not support any of the political parties, but endorses Banerjee individually as she is the best of all the chief ministers in the country.
Breaking his silence on his absence at the much-hyped 'joint' rally with Banerjee at Ramlila ground on Wednesday, Hazare told reporters in New Delhi that he had skipped the meet as he had been misled.

He said he had been told to attend a rally organised by Banerjee while the Trinamool chief had been told it was Anna Hazare's rally.
Click NEXT to read further…
'I found out only 2,000 0r 2,500 people attending rally'
March 14, 2014 15:51 IST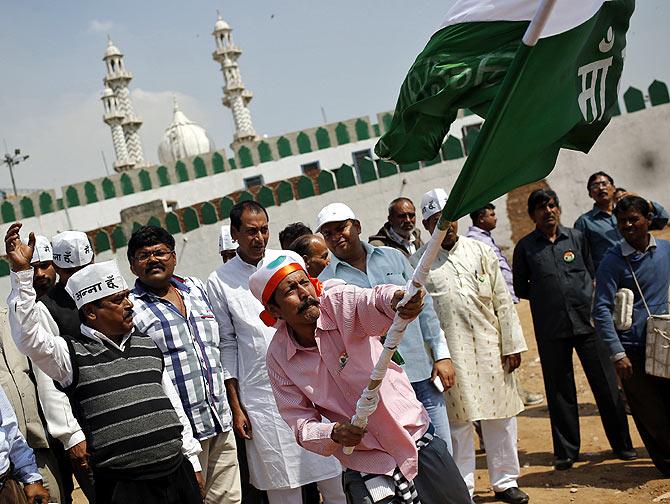 "When I came to Delhi, by noon I found out there were only 2,000 or 2,500 people attending the rally. I thought that something is amiss, as there weren't even 4,000 people at the Ramlila ground even though it was teeming with people when he had staged protests there. This was the mistake, this was the dhokhadhadi (deceit)," he said on Friday, while naming one of the organisers for it.
Earlier, his aides had claimed that he could not attend the rally because he was "unwell".
His absence at the rally had left Banerjee embarrassed as the event to mark her arrival on the national scene had turned out to be a damp squib.
Click NEXT to read further…
'I have respect for Mamata, she's the best of all CMs'
March 14, 2014 15:51 IST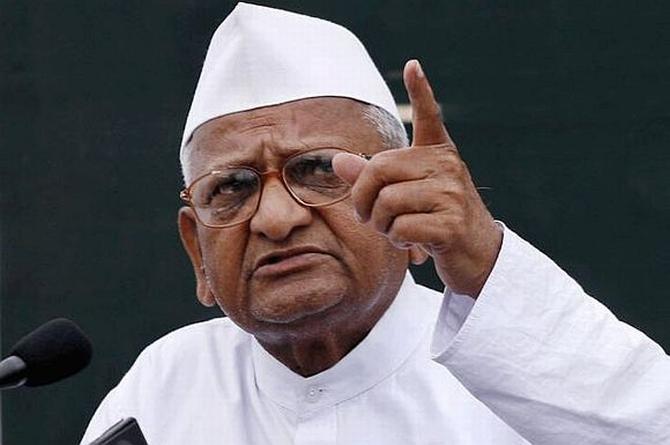 On whom he would endorse, the anti-graft crusader said he would not support any party because the country had not become a real democracy because of the party system. At the same time, he endorsed Banerjee individually because he wanted a stable government to be formed in the country.
"I have respect for Mamata. Of all the chief ministers in the country, she is the best. Her sacrifice, her character, her ideology. I supported her and not the party," Hazare told reporters.
Hazare said he did not approve of any of those currently in race for prime ministership.
© Copyright 2021 PTI. All rights reserved. Republication or redistribution of PTI content, including by framing or similar means, is expressly prohibited without the prior written consent.