Pained by attack on husband, Priyanka says truth will prevail
April 22, 2014 15:41 IST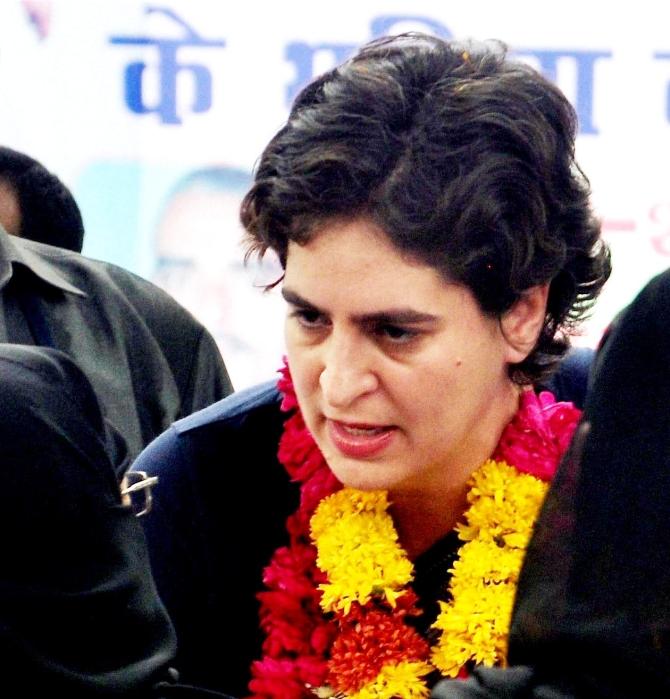 Breaking her silence, a "pained" Priyanka Gandhi on Tuesday said her husband Robert Vadra was being targeted for political reasons and asserted that her resolve to fight back will increase the more the opponents attack.

Campaigning for her mother and Congress President Sonia Gandhi in Uttar Pradesh's Rae Bareli constituency, she said Vadra was being attacked by the Bharatiya Janata Party to divert the attention of the people from development issues to "meaningless talk" and that the "truth" about her husband will prevail.

Special Coverage: Election 2014
"When you watch TV, what do you see? Harsh words, ridiculing of my family. A lot of things are said about my husband. I feel pained. I feel pained, not for myself, not because somebody is ridiculing (my family) and the truth is not being told, not because every day I tell my children that the truth will prevail. I feel pained at the kind of politics that has come to the fore in these elections," she told a gathering.
Click NEXT to read further…
Pained by attack on husband, Priyanka says truth will prevail
April 22, 2014 15:41 IST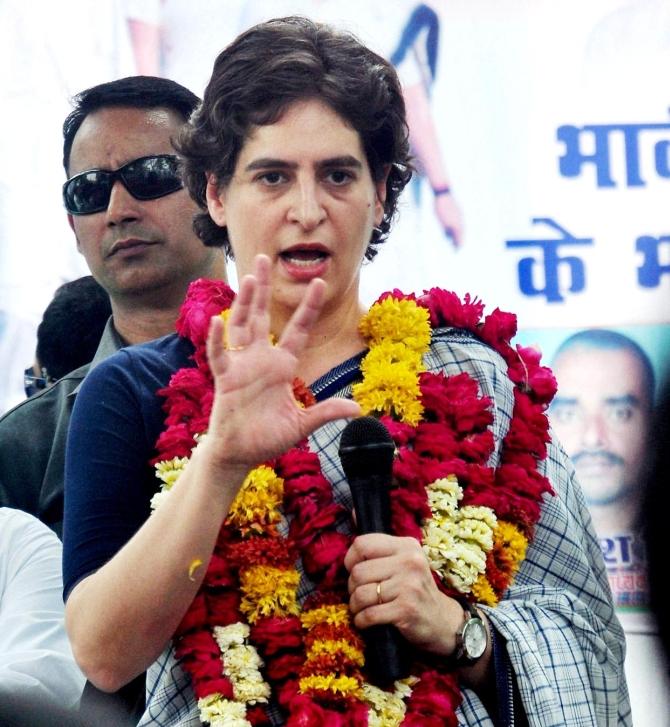 "I am pained that while this election should have been contested on development, needs of the people, employment for youth....instead, an attempt is being made to mislead you towards meaningless talk," she said.
Later, she told reporters, "There has been a political attack on my family. They have used my husband for political attack. It has been going on for two years and I feel very strongly about it."
Invoking Indira Gandhi, Priyanka said she had learnt from her grandmother how to fight back as "truth is like a shield".
Deploring the politics of divisiveness, Priyanka said India was known for its tolerance since it is the land of Buddha and Mahatama Gandhi.
The country has accepted her mother Sonia, who was not born here, but now attempts are being made to inject "poison", she said.
Click NEXT to read further…
Pained by attack on husband, Priyanka says truth will prevail
April 22, 2014 15:41 IST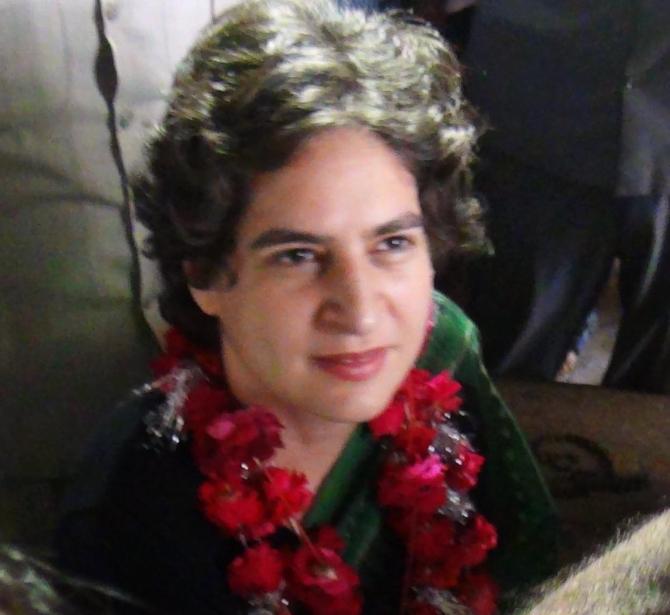 "Do you want a country of the Buddha, of Mahatama Gandhi where Hindus, Muslims, Sikhs and Christians live together or a country where you fight one another and one community is taken forward while another is left behind and division is created in terms of caste and religion," she asked those present at the public meeting, apparently attacking the Bharatiya Janata Party and its leader Narendra Modi.
She said she was confident that the people of the constituency would vote for Sonia as she had always fought for them, which they are "aware of".
Priyanka said she was sure that the people would do so not just because they were connected with her family but also because they knew of her work.
"My mother has always been with you through your struggles and you too have been with her through her struggles," she told the gathering.
"The affection we get from you is sufficient..I believe that you (the people) will support Soniaji, but I want that you vote for the country," she said.
Priyanka said that Sonia has ensured the development of Rae Bareli and this would continue in the same manner.
TOP election photo features
April 22, 2014 15:41 IST
© Copyright 2021 PTI. All rights reserved. Republication or redistribution of PTI content, including by framing or similar means, is expressly prohibited without the prior written consent.