Inside Yasin Bhatkal's dangerous mind
March 04, 2014 15:17 IST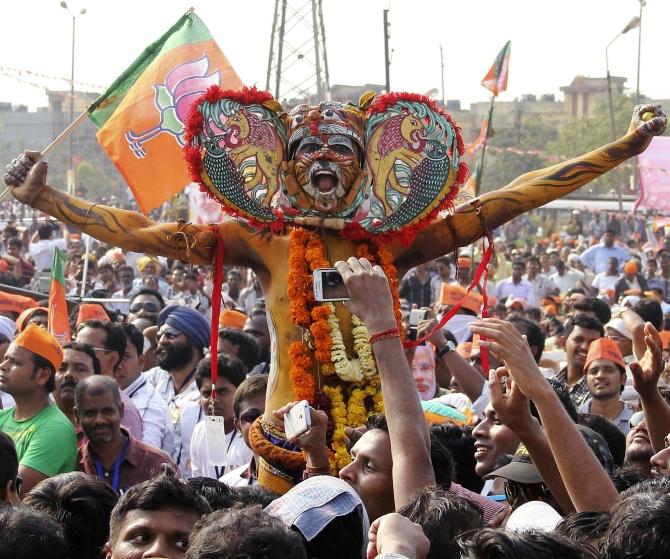 A jailbreak bid, a strike at Narendra Modi's heartland, Indian Mujahideen's hand in the Syria civil war and its attempts to reach out to Al Qaeda and Taliban. Once India's most wanted, Yasin Bhatkal reveals his chilling plans in his confessions to the NIA
Sabarmati jail-break bid
Arresting terrorists is a battle only half won by investigators.
Chat transcripts of Indian Mujahideen co-founder Yasin Bhatkal reveal a prison-break plan to free their operatives behind bars. The terror outfit's 'Shaheed al Zarqawi Brigade' had planned one such bid at Gujarat's Sabarmati Jail.
Yasin was an ambitious man and he drew inspiration more from the Al Qaeda, though the IM is considered to be a branch of the Lashkar-e-Tayiba.
The Shaeed al Zarqawi brigade was named after Abu Musab al Zarqawi, an Al Qaeda militant killed by the United States in Iraq in June 2006, the National Investigation Agency said in its second chargesheet filed against Yasin.
The Sabarmati Jail lodges 12 of the most important IM operatives. Most of them are planners and executors without whom the growth of the IM as a global terror outfit came to a halt, felt Yasin.
In a chat transcript between Yasin and his aide Assadullah Akthar prior to their arrest in August last along the Indo-Nepal border, the IM co-founder emphasised on the need to release prisoners from the Sabarmati Jail.
Click NEXT to read further…
Inside Yasin Bhatkal's dangerous mind
March 04, 2014 15:17 IST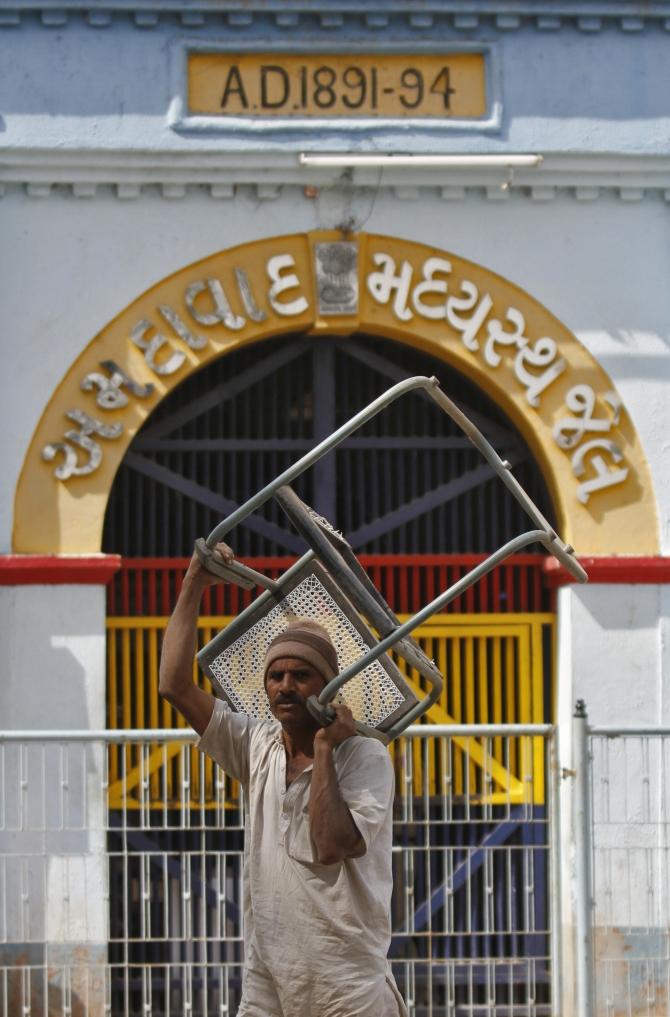 The first plan by the jailed IM operatives, who had allegedly dug out a tunnel from the prison, was thwarted. "Now, it is time for us to do something about it and ensure that the 12 operatives are released," Yasin told Akthar in the chat.
This information about the plan was passed on to another key IM man Riyaz Bhatkal, who is believed to be holed up in Pakistan. During a conversation with Yasin and Riyaz, Akhtar said that the best way to 'rescue' the inmates was to carry out a suicide bombing, the chargesheet revealed.
According to the NIA, the trio then spoke about a letter written by one of the inmates to Riyaz seeking his help to escape. "As ambitious as it may sound, the fact is that they were planning a jail break. There have been several escape bids from the Sabarmati Jail and this time around had Yasin decided to go all out, the situation may have well gone out of control," an officer with the NIA told rediff.com.
Click NEXT to read further…

Inside Yasin Bhatkal's dangerous mind
March 04, 2014 15:17 IST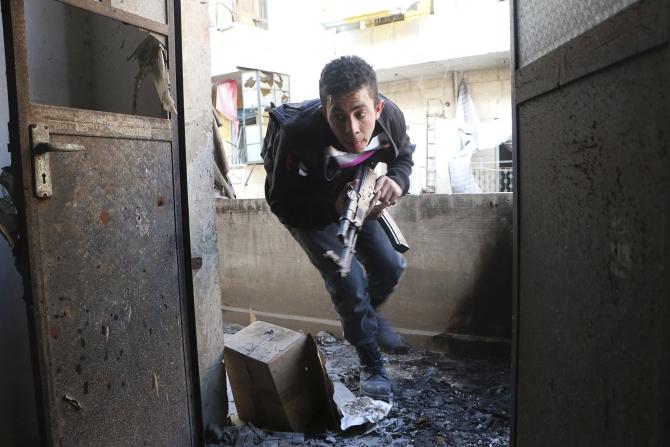 Going global
The IM was desperate to shed their tag of a homegrown terror group and go global.

In one of Yasin's conversation, intercepted by the NIA, he spoke about two operatives -- Farhan and Shafi who have joined in the fight at Syria.
"The two had expressed their desire to fight in Syria and the duo had joined the battle against President Bashar al-Assad's regime," Yasin said, according to the NIA.
Indian-origin jihadi fighters have been found fighting along with the rebels in the raging civil war in Syria, its ambassador to India Riad Kamel Abbas had reportedly said.
In his confessions to the NIA, he also mentioned two other operatives Bada Sajid and Dr Shahnawaz, who were in fighting in Afghanistan. However, investigating agencies have been unable to verify this claim.
There was an urgency that Yasin showed to reach out to the Taliban and the Al Qaeda in Afghanistan. However, his plans failed to materialise. In order to get the attention of the Al Qaeda, which had raised the issue of Rohingya Muslims in Myanmar, the IM co-founder masterminded the Bodh Gaya attack last July.
Click NEXT to read further…
Inside Yasin Bhatkal's dangerous mind
March 04, 2014 15:17 IST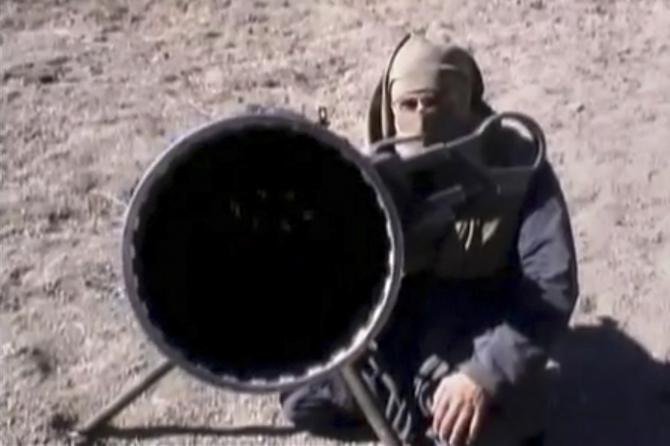 The RDX files
A scrutiny of chat transcripts under the subject 'RDX' spilled the beans on IM's expansion plans. The terror outfit wanted to train its operatives in
Guerilla warfare and fidayeen strikes.

The RDX files have around 2,000 transcripts, mainly conversations between Yasin, Akthar and Riyaz. Yasin said that in 2005, he visited Pakistan for the first time and trained there for two months in bomb making and use of firearms. "It is necessary that more cadres should be sent to Pakistan for training in firearms instead of bomb making," Yasin said in his chat, a mention of which is made in the chargehsheet.
Riyaz agreed to facilitate this visit. He told Yasin that a handful of boys should be picked and sent to Dubai and from there arrangements could be made to send them to Pakistan.

Reactivating the Pune module to strike Gujarat
Yasin was keen to reactivate the Pune module, which had carried out the German Bakery blast. He often told his associates that they had to strike big in Gujarat, as this would give them the necessary attention, the NIA officer said.
"Moreover, many in the Muslim world would be happy if they struck at Narendra Modi's land," Yasin had said.
The Pune module has an intelligent set of boys who could help plan a major strike in Gujarat, he said during his investigation. "It was in fact responsible for the Ahmedabad blasts and attack in Surat in 2008," he added.

Click NEXT to read further...
Inside Yasin Bhatkal's dangerous mind
March 04, 2014 15:17 IST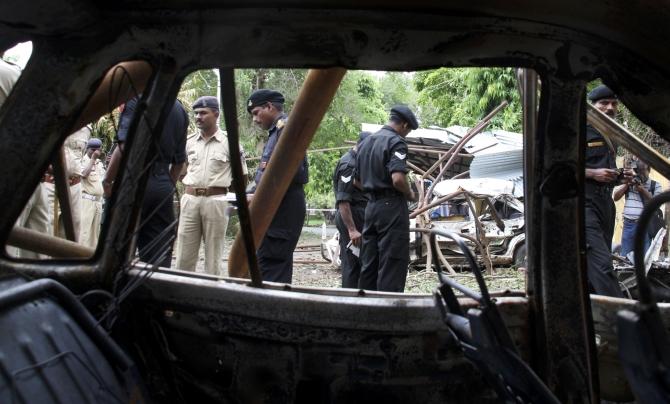 'I prepared 30 IEDs for bombings in Gujarat'
In his confessions, Yasin spoke a great deal about bomb making, the NIA officer told rediff.com.

"My first major operation was the Ahmedabad and Surat blasts. I was entrusted this task along with Mohsin Choudhary and Ahmed Bawa in 2008," he told investigating officers.
"For this attack, we were stationed in Pune. I prepared 30 IEDs and handed it over to Atif Ameen and Sajid at the insistence of Riyaz. I personally planted them in Surat, but there was a technical failure. However we were quick to learn from our mistakes and prepared 40 more IEDs, which were planted at Ahmedabad. This strike killed over 60 persons," he said.
"Although Gujarat was my first major operation since I personally was present at the spots, I also played in a role in the Jaipur blasts in May 2008. I was told to prepare 10 IEDs. These were collected by Riyaz and his men were given the task of planting the bombs in Jaipur," the IM operative revealed in his confessions.

Yasin's history with IM
The fact that he hails from Bhatkal and had accompanied his father to Dubai is well known. His father wanted him to in the family business. But he suddenly went missing much to his father's dismay, the NIA chargesheet said.
After he went off the radar in 2004, Yasin met Riyaz through his cousin, Salafi Sajid. He stayed in Dubai for a while and a year later went to Pakistan to train. On his return, he worked at a sports shop and a construction company.

Towards the end of 2005, Yasin came to India and stayed at Koppa in Karnataka. After taking part in a major haul that involved transporting two lorry loads of ammonium nitrate, he shuttled between Pune and Bihar.

In Bihar, he first set up a perfume shop and later posed as a doctor. It was during this period that he got completely involved with the Indian Mujahideen.

Click NEXT for more photo features...
TOP photo features you missed last week
March 04, 2014 15:17 IST
Click on MORE to see another PHOTO feature...