In PHOTOS: Meet India's wannabe Martians
Last updated on: November 12, 2013 11:59 IST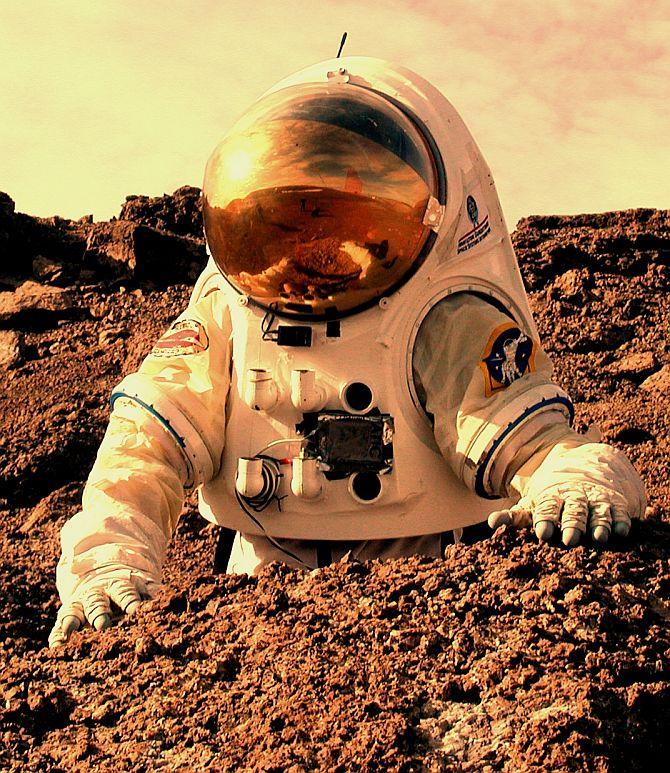 India may have just launched its satellite to Mars but there are 80,000 among us who are readying for their very own 'mission' to the Red Planet in the year 2013. Rediff.com catches up with a few space enthusiasts who worry little about the 'one-way trip'.
In 2011, Bas Lansdrop did the unthinkable.
The founder and former director of a successfully running company which specialises in clean power, called Ampyx, sold all his shares two years ago to launch a project called Mars One. The objective of this project was clear -- to set up a human colony on the red planet.
The catch: It's a one-way ticket.
Mars One is a Netherlands-based non-profit organisation which began its search for 'astronauts' -- volunteers who would be tested and trained to be the first human settlers on Mars -- began in April 2013. Seventy eight thousand people across 140 countries signed up within the first two weeks. A total of 2,02,586 have signed up so far, of which roughly 10 per cent (8,107) are Indians.
Despite having only one space traveller in its history, India stands second when it comes to the amount of applicants, the first being the United States of America at 24 per cent.
And if selected, potential settlers will train for almost a decade before leaving Earth for Mars forever in 2023.
While the thought of surviving on a foreign planet in uninhabitable conditions might seem like a bit too much to handle compared to the comforts of Earth, for 31-year-old Jiten Khanna of Bengaluru, who has sent an application for the mission, it's a challenge he would love to accept.
"I don't think there's anything that can stop me," he says confidently. "I am very dedicated. I took a lot of time and did my research. I thought about it -- whether I am ready, whether I have the will to survive. I filled out my form very carefully. I will not back out now."
A self-confessed adventure sport addict, Khanna is confident that "if not the first four, then I'll definitely get selected in the batch of the first 40."

Click NEXT to read further…
'I can go through...I've lived in the Himalayas'
Last updated on: November 12, 2013 11:59 IST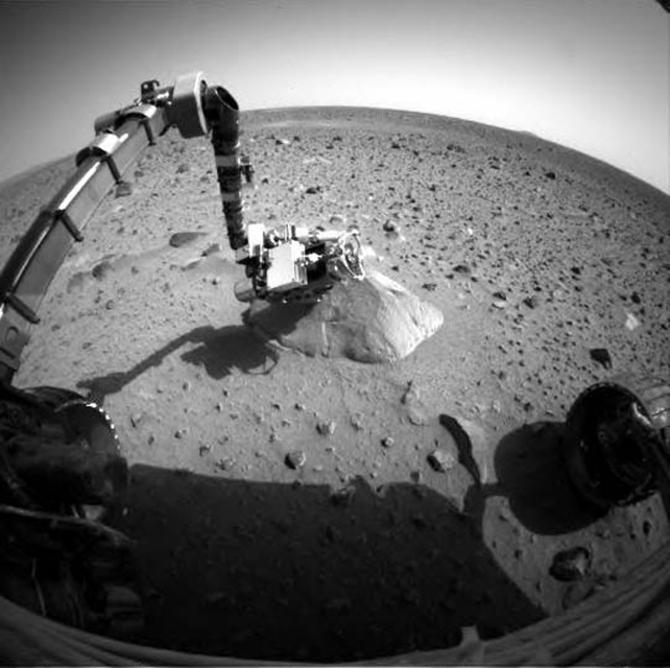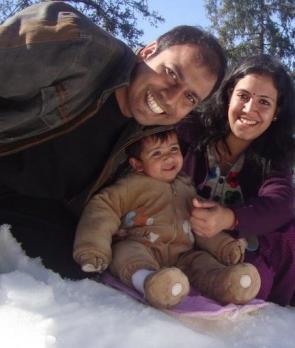 Vinod Kotiya (left, with his family), a software engineer, who is currently working at National Thermal Power Corporation, isn't as confident. "I think I can go through round one and two because I have already worked in the Himalayas near Gangotri in extreme weather conditions. But round three and four are in the public's hand; it's all about whom they vote for."
It's not just humans who will be launched into space. Mars One will complete a demonstration mission with an unmanned lander that will deliver cargo consisting of basic supplies to the red planet in 2016 before the settlers finally arrive in 2023-24.
It is entirely possible that the supplies may expire or become damaged. The possibility of perishing in the unknown is very real.
But the prospect of death has not deterred aspiring space travellers from reaching for their dreams.
Click NEXT to read further…
'I'm capable of constructing a permanent settlement on Mars'
Last updated on: November 12, 2013 11:59 IST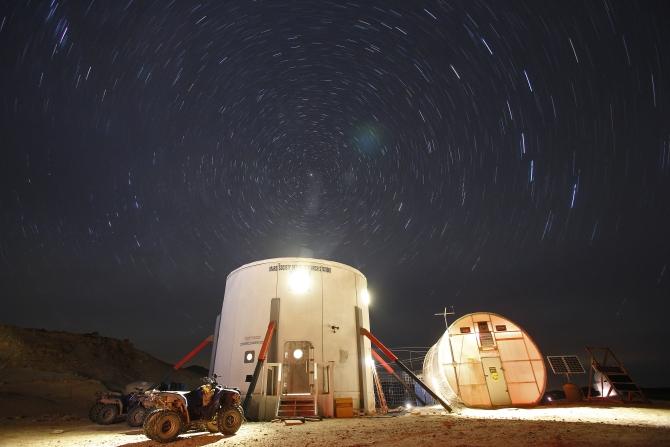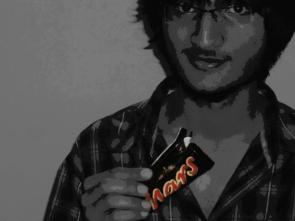 Amulya Rastogi (left) sounds optimistic about making it to Mars. He says the news of the mission gave him a purpose in life. "People want to be journalists, lawyers, engineers. I want to be an astronaut," Rastogi, a mechanical engineering student, says.
Should he miss out on the opportunity to Mars, Rastogi said he'd probably pursue a doctoral degree in aerospace engineering and join one of the international space agencies "or ISRO".
"I am resilient, patient and mentally stable and am capable of constructing a permanent settlement on Mars," he says admitting that he's hardly been away from his family and has led a fairly sheltered life.
As it happens he also has a girlfriend, a fact he admits with some hesitation. Needless to say, she hasn't taken the news too well. "She doesn't support the idea," he says deflecting questions about the future of their relationship if he does go to Mars. "I'll try to convince her to apply and hope that she comes around."

Click NEXT to read further…
'My goal is space'
Last updated on: November 12, 2013 11:59 IST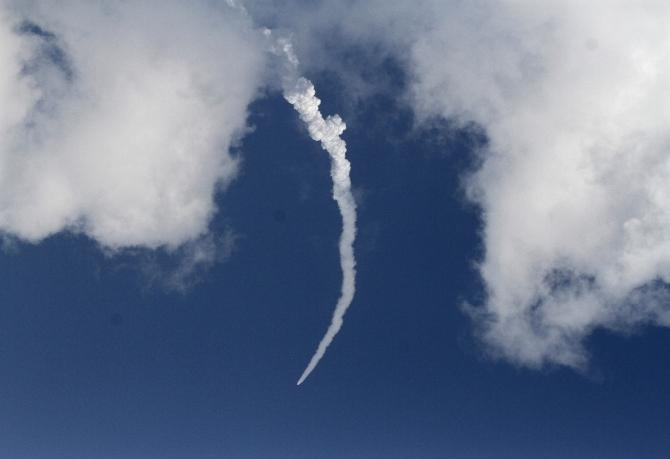 Rastogi is not the only one who's facing resistance from loved ones. Arindam Saha, a BTech graduate from Kolkata, is another Indian who is adamant on becoming a Mars settler. "My goal is space," he says, though his immediate concern is finding a job and pacifying his girlfriend who was rather put out when she learnt about his Martian dreams.
Perhaps that explains why Khanna has refrained from any talk about his space ambitions, "I have not told my parents yet. I know they will be worried. I'll listen to their point of view and I will patiently tell them mine. I'm sure once they know the reasons why I am doing this and how much it means to me, they will understand."
Click NEXT to read further…
'I don't have any family ties. It makes perfect sense to send me'
Last updated on: November 12, 2013 11:59 IST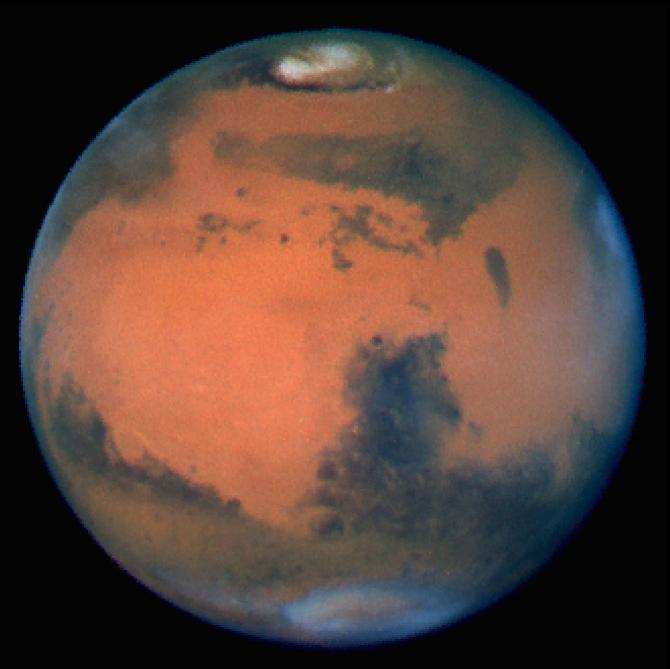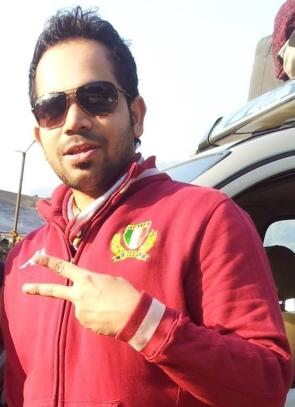 Abhimanyu Singh (left) faces no such troubles. He works as a software developer in Mumbai and lives alone in a rented apartment in Malad, the city's northern suburb, practising what he calls "isolation".
He's been hitting the gym to prepare for the mission and believes he's the best choice for it.
Singh's parents passed away some years ago and his tale is extraordinary even without the mission to Mars. "My father was an agarabatti (incense sticks) salesman who drank and smoked a lot. I grew up with my mother and three sisters in a slum (in Mumbai)," he says.
Thanks to the generosity of the people who spotted his talent, Singh completed his graduation in information and technology and got a job in a multinational corporation.
Singh speaks in short sentences and says that he's been reading about the planet and sharpening his problem-solving skills which he believes will come handy on Mars.
Even though he puts his chances to be selected "at 60 per cent", he believes his age and his social conditions make him the most ideal candidate. "I am 26 now. By 2023, I will be 36. I also don't have any family ties binding me here (his sisters are married). It makes perfect sense to send me to Mars," he says.
Click NEXT to read further…
'Mars One is part of evolution. To save human race we have to do it'
Last updated on: November 12, 2013 11:59 IST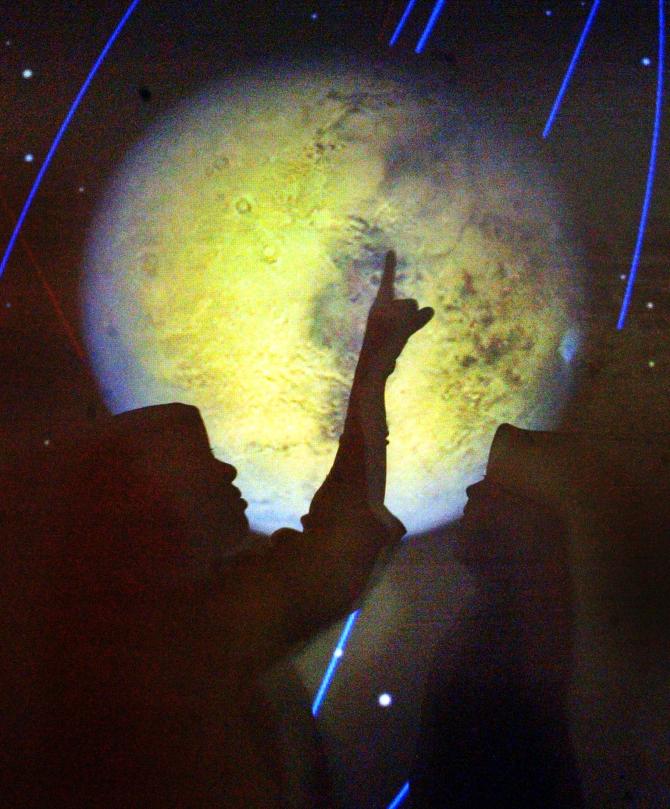 S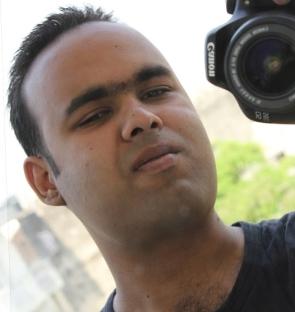 ourabh Roddey (left), a young software engineer from New Delhi, is more realistic. "There is a good possibility I won't be the one going," he says, "In some ways my application is a way of showing support (to the mission)."
Roddey says that there will come a time when humans will have to make home on other planets. "We are consuming resources at a fast pace; the earth is overpopulated. It really does come down to the question of survival," he says.
Roddey's statement makes one wonder if consuming the resources of Mars would be next after Earth.
But for Kotiya, forward is the only way to go. "It is progress!" he insists, "It is a part of evolution. We have to do this. You cannot stop this. To save the human race we have to do it. The first priority is survival of humans and only then we can think about resources."
Click NEXT to read further…
'Mars will be a new start'
Last updated on: November 12, 2013 11:59 IST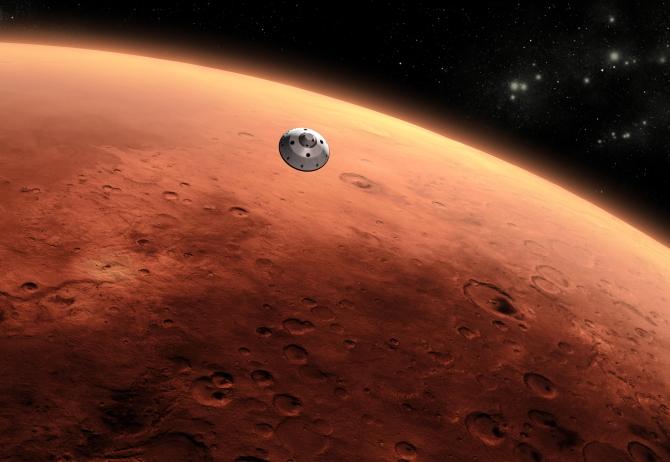 Not just the applicants, scientific luminaries too see this expansion as great progress on the part of mankind. Winner of the Nobel Prise for Physics (1999), Professor Gerard 't Hooft spoke up in support of Mars One: 'This project seems to me to be the only way to fulfill dreams of mankind's expansion into space. It sounds like an amazingly fascinating experiment. Let's get started!'
Khanna is just as optimistic. Although he acknowledges that human beings have not treated their planet well, he stresses that the colonisation of Mars will give humankind a clean slate.
"This is very important. We should go. Yes, there are risks. But there is no pain without gain. People's mentality has changed... gone down over time. People on Earth take everything for granted."
Then, with the hope audible in his voice, Khanna lets out a wistful sigh and says: "Mars will be a new start."
Going to Mars comes at a price!
Mars One's goal of establishing a human colony on a far-away planet with hostile conditions is impossible to some and glamorous to others -- it is merely a matter of perspective. However, one fact that no one can ignore is that it is extremely expensive.

Mars One estimates that putting just the first four people on the red planet will cost a whopping $6 billion. But Lansdrop has devised a way to raise that money. Mars One plans to make the mission -- from the selection to the settlement -- the 'biggest media spectacle in history'.
Advertisers are already lining up. Merchandise is selling. But all that the applicants can do is cross their fingers. The selection process is a gruelling one. Only people over 18 years of age may apply. In order to be selected, the applicant must not only be physically fit but also be emotionally stable.

Inputs: Abhishek Mande Bhot
TOP photo features you missed last week
Last updated on: November 12, 2013 11:59 IST
Click on MORE to see another PHOTO feature...