Have no faith in quotas, want each minority to stand on their own feet: Najma Heptulla
Last updated on: June 27, 2014 17:20 IST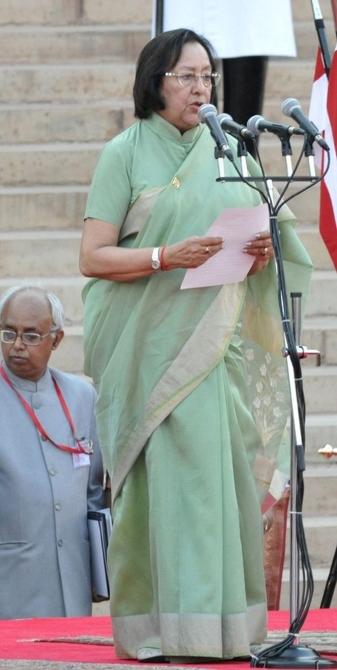 Slamming the Maharashtra government's move to announce five per cent reservation for Muslims in education and jobs, Minority Affairs Minister Najma Heptulla has said the decision reflects all that has been wrong with the Congress's approach towards minorities through the years.

"Everyone knows the Constitution of India does not allow reservation on the basis of religion. All these years, the Congress has first made the Muslims feel endangered and vulnerable and then promised to come to their aid. The bait has always been 'vote for us and we'll look after you; if you don't, you're on your own'. Elections in Maharashtra are four months away. So, the state government is offering five per cent reservation. This is nothing but a betrayal of Muslims -- being offered a lollipop that you know is going to be taken away," she told Business Standard.

Heptulla, the longest-serving deputy chairperson of the Rajya Sabha, left the Congress in 2004 to join the Bharatiya Janata Party. This is her first term as minister, though she has been in politics for more than 50 years.
Please click NEXT to read more…
Have no faith in quotas, want each minority to stand on their own feet: Najma Heptulla
Last updated on: June 27, 2014 17:20 IST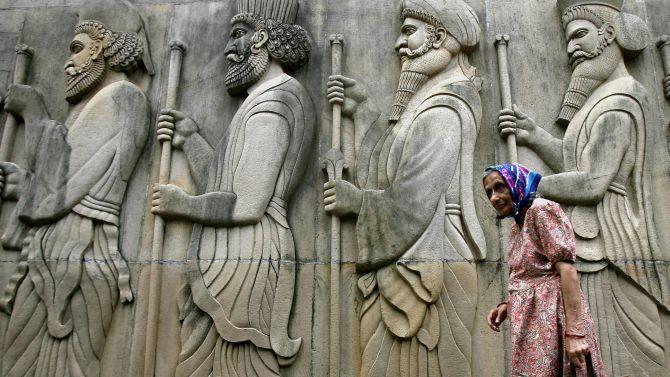 Heptulla said her approach would be to create an enabling environment for minorities to avail of the 800 or so educational courses the government is running for the community. She added there were many arts, craft and skills minorities specialised in and which were a part of the civilisation of India.
"I have no faith in quotas. I believe this is just a ploy to make minorities feel feeble and weak by a set of people who have vested interests in keeping Muslims in India in a state of perpetual backwardness. I am an educated Muslim woman and I have never thought of myself as a Muslim, only as an Indian. My strong belief is with education, all minorities will begin to feel empowered, capable of standing on their own feet and standing up for their rights. They need no crutches and should not be lulled into believing they do," she said.
Heptulla was wary of commenting on the demand for reservation by Dalit Christians, saying she hadn't had the time to study the issue. "Narendra Modi has taught us to think positive. Numerically, Muslims are the largest minority, but I will give equal importance to the problems of Christians, Sikhs, Parsis and Jains as well. Look at the Parsis: they are just 69,000 and though poverty is not a problem, there are other issues that haunt the community. We are working on a programme called Jiyo Parsi, which will ensure outreach to them."
Please click NEXT to read more...
Have no faith in quotas, want each minority to stand on their own feet: Najma Heptulla
Last updated on: June 27, 2014 17:20 IST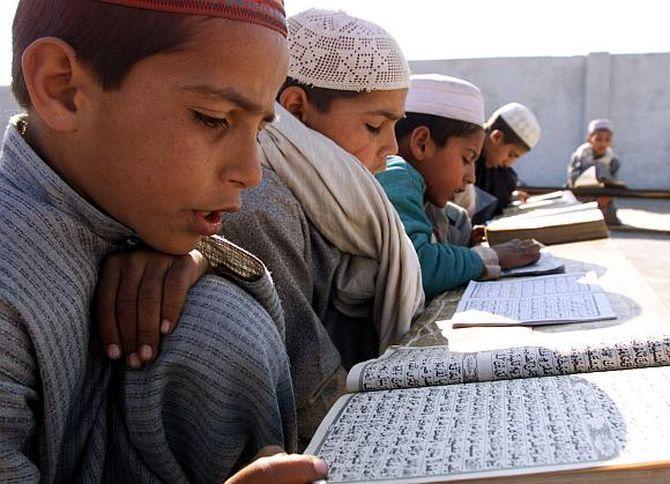 She said two other programmes would be rolled out -- Nai Roshni, to address issues affecting girls from minority communities; and Nai Manzil, which would offer a formal curriculum to Muslim boys studying in madrasas. "We are also planning to introduce cyber madrasas. There is another programme called Seekho aur Kamao, designed to give basic education and impart skills, after which the boys can get jobs immediately. All these will encourage minorities to stand on their own feet."
Heptulla said the obscurantist leadership of minority communities prevented a modern outlook. "It is not easy. But I am convinced with modern technology and thinking out of the box, we can achieve a lot. Instead of being content with handouts to be doled out and withdrawn at will, Indian minorities must become independent."
Please click NEXT to read more…
Have no faith in quotas, want each minority to stand on their own feet: Najma Heptulla
Last updated on: June 27, 2014 17:20 IST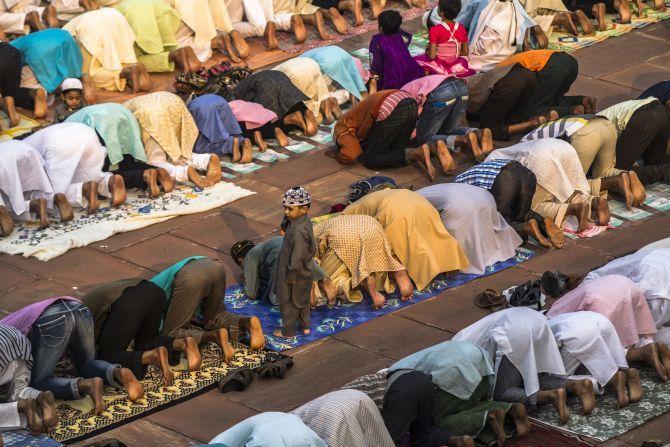 In a reference to Congress vice-president Rahul Gandhi, without naming him, she said, "When the election campaign was on, we were told thousands of Muslims would be killed the day Narendra Modi became prime minister. It was a way to frighten the community. It has now been a month. Has a single Muslim died?"

She said she didn't want to second-guess the Budget and the allocation for minority affairs. "I know they will do what I have told them and they know that, too. Past governments told us India was leaping into the 21st century. It was no leap; we're just limping to the 21st century. My job is to take the minorities out of the ghettoes to sunshine, fresh air and new ideas. That's what the BJP manifesto wants."

A permanent mechanism for interfaith dialogue would be institutionalised in every village, she said, adding, "Communities want to be understood, not misunderstood." India had to move from merely tolerating different religious communities to accepting them, she said.
Source: