Rana wanted to make a movie with Rahul Bhatt: Headley
Last updated on: May 27, 2011 09:13 IST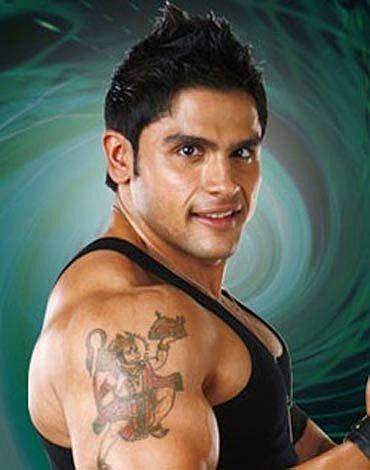 Tahawwur Hussain Rana, Mumbai attacks co-accused, had an ambitious plan to enter Bollywood by launching Rahul Bhatt, son of film director Mahesh Bhatt, in a movie that he wanted to make.
This was said by David Coleman Headley, prime accused in the Mumbai case, before a Chicago court during questioning by Rana's attorney Patrick W Blegan.
Rana, a Pakistani Canadian, was not able to go ahead with his plans as it was against the ideals of Lashkar-e-Tayiba, who opposed such a move. Headley, who introduced himself to Rahul as a former army ranger, also told the court that he had started liking him.
Please click NEXT to read more...
'We invite guests and do not kidnap them'
Last updated on: May 27, 2011 09:13 IST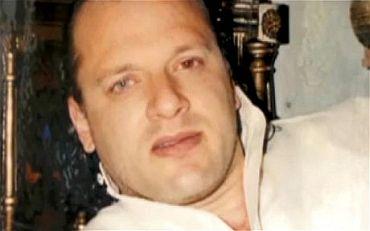 He in fact told him not to go to South Mumbai on November 26, the day LeT sent 10 terrorists for a major terrorist attack which over the next three days killed more than 160 people, Headley said.
Earlier, Headley conceded that there was once a talk of bringing Rahul to the tribal areas of Pakistan for "sightseeing".
However, he disagreed with the defence attorney that the plan was not to kill or kidnap him. "We invite guests and do not kidnap them," Headley said.
However, he agreed that making friendship with Rahul was against the basic surveillance and espionage teachings that he had received from LeT and Inter Services Intelligence.
'No longer proud of 26/11 carnage'
Last updated on: May 27, 2011 09:13 IST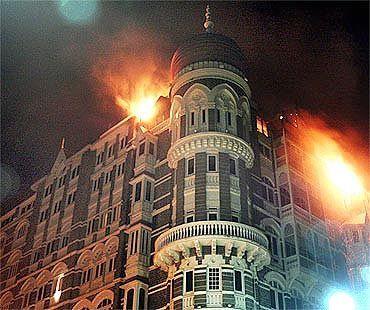 Headley also told the Chicago court that he is no longer proud of the 26/11 carnage, in which he played a key role.
When asked by Defence Attorney Patrick W Belgan if he was still proud of the Mumbai attacks that killed more than 160 people including American nationals, Headley said, "No".
Headley was testifying in a court here on the fourth-day of the trial of Pakistani-Canadian Tawahhur Rana, another co-accused in the case.
The statements formed part of the testimony of Headley, who has pleaded guilty. Headley, who carried our extensive surveillance of the strike site for months before the attacks by Lashkar-e-Taiba said he was "proud" of what he did at the time of the attacks.
People, who knew that he was involved in the planning stage of the strike sent him congratulatory messages after the Mumbai mayhem, including Pasha, his wife and Sajid Mir, Headley said.
Questioning of Headley, 50, would resume on Tuesday. Earlier, responding to questions from Belgan, Headley said he feels that the Mumbai attacks were in retaliation of the alleged killing of people by the Indian army in Kashmir.
According to court documents, Headley wanted to go to Kashmir after he received training from LeT, however, his handlers decided to keep him for other operations like 26/11. "So it is OK to kill people in Mumbai," he argued.
Headley gave more than $10,000 to Rana
Last updated on: May 27, 2011 09:13 IST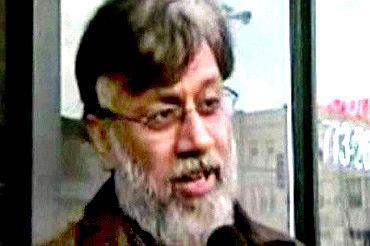 Headley also told the Chicago court that he gave more than $100,000 to co-conspirator Tahawwur Rana, indicating that he kept all his illegal money with his long-time friend and perhaps was an investor in his business.
Headley said this money was given to Rana spread over several years and he got this money from his father's cash, profit from the illegal trade in heroin.
Headley told the court that he had access to Rana's account, which even Rana's wife did not have. He said that Pasha, the Pakistani terrorist, was a former military guy and that their fathers knew each other.
While Pasha's father was a major in the Pak army, his father was a senior diplomat. In fact, Headley told the court that the then prime minister of Pakistan came to the funeral of his father, reflecting the important position of his family in the Pakistani society.
He said that Rana threw cold water on his plans to hold a fund raiser for Shiv Sena, as the latter being a devout Muslim was against such a move for a Hindu outfit.
© Copyright 2023 PTI. All rights reserved. Republication or redistribution of PTI content, including by framing or similar means, is expressly prohibited without the prior written consent.