A collector has bought a 33-year-old slice of British history - paying $1,375 (Rs 83,250) for a piece of cake from the 1981 wedding of Prince Charles and Princess Diana.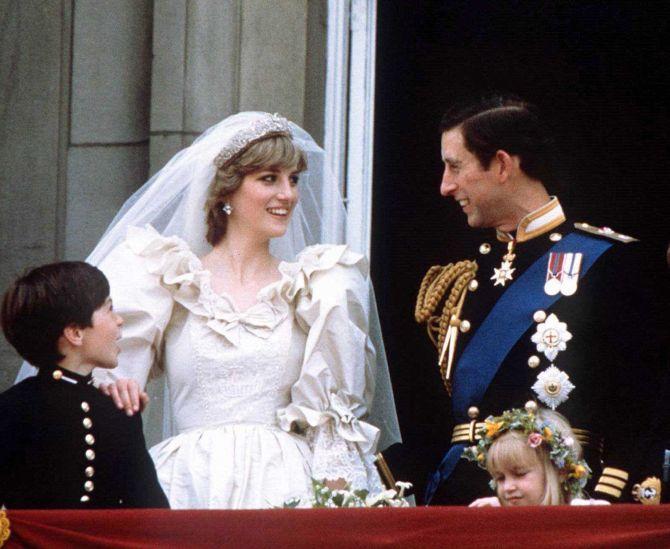 The cake, still in its original white and silver presentation box, was sold online by Nate D Sanders Auctions of Los Angeles. The box was decorated with Prince of Wales feathers and monogrammed with 'CD'.
Although the cake came wrapped in its original wax paper, it wouldn't be a good idea to try to eat it. A representative from the auction house said that some have purchased cakes dating to the days of Britain's Queen Victoria, who married in 1840.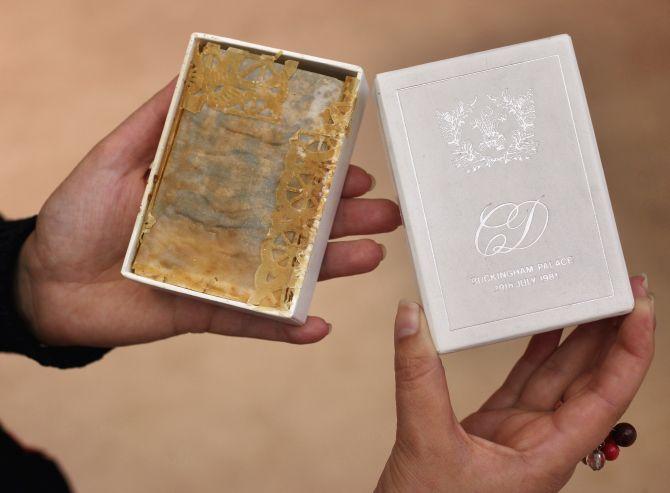 A slice commemorating the marriage of Princess Diana and Prince Charles sold for £1000 (Rs 1 lakh) six years ago, even though it came not from the five-tier cake served to wedding guests but from one of 22 others distributed among royal staff.
Images: (Above) Prince Charles and Princess Diana stand on the balcony of BuckinghamPalace in London, following their wedding at St. Pauls Cathedral, June 29, 1981. Photograph: Reuters
(Below) A woman holds a piece of wedding cake from the wedding of Prince Charles and Princess Diana in 1981. Photograph: Oli Scarff/Getty Images