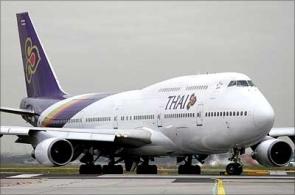 A 60-year-old man was arrested in Kolkata on the charge of molesting a Japanese woman midair in a Bangkok-Kolkata Thai Airways flight, airport sources said on Friday.
The woman complained to the authorities of the NSC Bose International Airport after landing in Kolkata around 12.55 am that Narayan Singh, a co-passenger of the TG-313 flight, molested her midair.
The complaint against Singh, who hails from Haryana, was forwarded to the airport police station and he was taken into custody by the police. The woman had also complained about the alleged incident to the flight crew, the sources said.