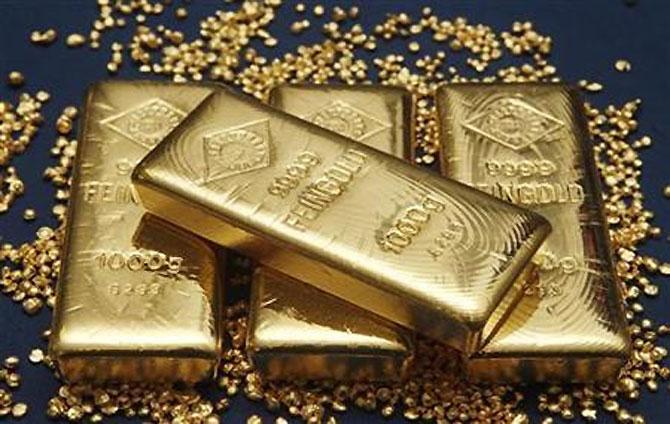 Over 60 kg of gold "concealed and smuggled" by several passengers on three flights coming from Singapore and Malaysia was seized at the Visakhapatnam airport by the directorate of revenue intelligence, officials said on Monday.
"The DRI Chennai seized 63 kg gold at Visakhapatnam airport concealed and smuggled by several passengers of three flights from Singapore and Malaysia last (Sunday) night," they said.
More than 100 passengers are being questioned for allegedly smuggling the gold in electronic items like DVD players and microwave ovens.
Asked if any arrests were made in this connection, a senior DRI officer told PTI, "The investigation is underway...the operation is still going on."

Image: Representation picture

With inputs from PTI