The Special Investigation Team of the Goa police has booked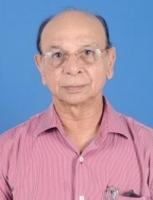 former Chief Minister Pratapsingh Rane and his legislator son for allegedly accepting a Rs 6 crore bribe to facilitate the clearance of a mining lease.
The SIT had on July 3 registered a case against Rane and his son Vishwajit for allegedly accepting the bribe three years ago. It is planning to call both the accused for interrogation. "An FIR has been registered and we are investigating the complaint. Things will be clear once we investigate the accusations by the complainant. Right now, we are in the process of collecting documents," Deputy Inspector General of Police, KK Vyas, told PTI.
He said the SIT is yet to decide on when to call Rane and his son for interrogation. Rane is currently the Leader of Opposition in Goa Assembly. Bhalchandra Naik, chairman of Dahej Minerals, had recently alleged that Rane demanded a bribe of Rs 6 crore from him to facilitate the clearing of a mining lease and the money was accepted by his son Vishwajit.
However, Rane refuted the allegations on Friday and claimed he has never met Naik. "I don't know who he (Naik) is. The allegations against me are false," Rane told PTI.
The SIT has registered the case under Sections 384 (extortion) and 120B of Indian Penal Code and Section 7 read with Sections 13(1)(d) and 13(2) of the Prevention of Corruption Act, 1988.