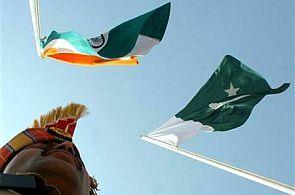 Ending days of speculation over their meeting, Prime Minister Manmohan Singh will meet his Pakistani counterpart Nawaz Sharif on September 29 in New York at the hotel where Singh will stay during his United States visit.
Both Singh and Sharif, who are travelling to the New York to attend the 68th session of the UN General Assembly, will be meeting on the morning of September 29.
Meanwhile, a report from Pakistani media said, "The much- awaited and widely-discussed maiden meeting between Sharif and his Indian counterpart Singh on the margins of the 68th UNGA has been scheduled as the two premiers will be having a breakfast meeting in Manhattan hotel where the Indian prime minister will be the host."
However, there was no official confirmation for the meeting over the breakfast.
The report in 'The News' also said the two leaders will have delegation-level talks besides having a one-on-one meeting.
"It will be the last major engagement of Prime Minister Nawaz Sharif who will reach New York on Tuesday while Singh will land in Washington the following day where he will have a structured meeting with US President Barrack Obama in the oval office of the White House at lunch before proceeding to New York," the report said.
It also added that the meeting between the prime ministers of Pakistan and India has attained conspicuous significance against the backdrop of tense ties between the two countries.
"It could break the impasse spreading over two years in the relations of the neighbouring countries. Nawaz Sharif is viewed as a champion of peace with India and he would put his best efforts to bring about normalcy between the two nuclear countries," the report said.