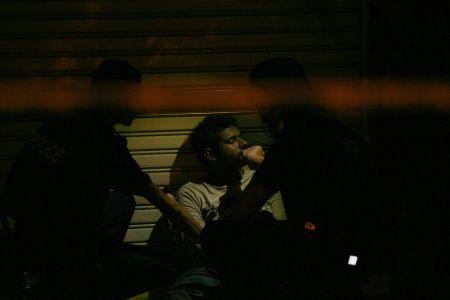 A bus driver, involved in a fatal accident that sparked Singapore's worst riot in 40 years and led to the deportation of 52 Indians, will not face any legal action, the government said on Tuesday.
The attorney general's chambers said in a statement that the bus driver will not be charged as no offence was committed in the death of Indian national Sakthivel Kumaravelu, 33, who was killed in the accident on the evening of December 8, 2013.
Attorney-General Steven Chong said, "The prosecution studied all the relevant facts carefully and concluded that the bus-driver is not criminally liable for the road traffic accident that led to the death of the pedestrian.
"This was an unfortunate tragic accident, but the prosecution's duty remains to assess the facts objectively and to apply the law in an even-handed and fair way."
The riot was sparked off after the private bus that Lee was driving ran over Sakthivel, who worked in Singapore's construction sector. The driver was arrested the next day, December 9, and released on bail pending investigations.
The AGC said it carefully and extensively studied the evidence, including all relevant video footage of the incident and an independent expert report commissioned for the investigations.
Video footage from the four cameras mounted on the driver's bus, capturing comprehensive views of the vicinity of the bus' external surroundings as well as its interior, was seized on December 8, 2013.
Sakthivel was asked to disembark from the bus on the evening of December 8 due to his misbehaviour on account of his intoxication. He duly complied, but walked in an unsteady fashion towards Race Course Road.
Video footage showed that he started running after the bus shortly after it moved off, with his right palmagainst the left side of the moving bus.
The act caused him to lose his balance and fall into the path of the moving bus. As the Public Prosecutor has determined that no offence was committed by the driver in relation to the fatal accident, no further action would be taken against him.
In the aftermath of the Little India incident, Singapore Had deported 52 Indians and one Bangladeshi worker for their role in the riot.