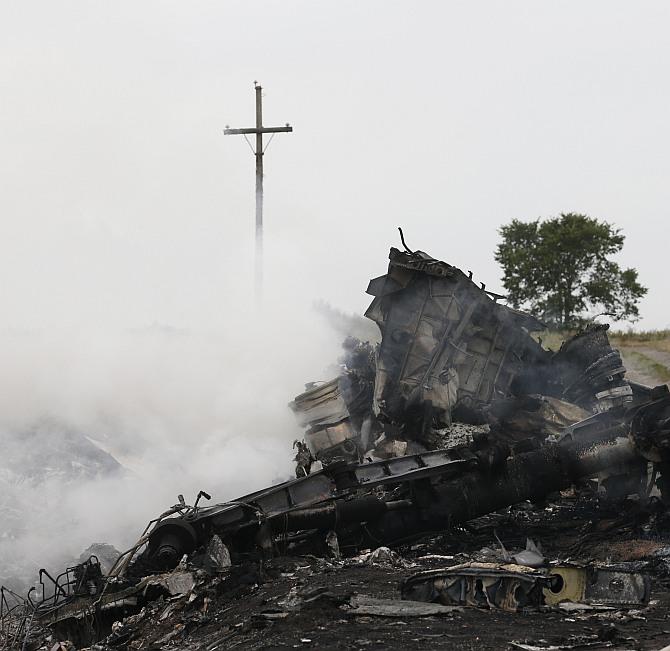 Singapore Airlines has apologised for its "insensitive" social media postings following the crash of Malaysia Airlines aircraft MH17 in eastern Ukraine that left 298 people dead.
"We are aware that our Facebook and Twitter update on Friday morning may have come across as insensitive to some," a SIA spokesperson's statement said.
The post was in response to requests from customers who had asked for information about the airline's flight routes, the spokesperson said in the statement in reply to queries.
"We recognise that the information could have been better communicated and we sincerely apologise if it had offended our customers and anyone else in the online community."
The statement added that SIA is 'deeply saddened' by what happened to flight MH17.
"Our thoughts remain with the families and loved ones of the passengers and crew who perished on board," it said.
Following the MH17 crash, SIA had posted on Facebook and Twitter a single-sentence message which said: "Customers may wish to note that Singapore Airlines flights are not using Ukraine airspace."
It posted another message an hour later, which said: "Our thoughts are with the passengers and crew of MH17 and their families."
But the first post had attracted a barrage of criticism from netizens by then, who called the post "inappropriate" and "opportunistic". One Facebook user Michael Reit in his post said, "How about at least acknowledging the terrible event and sending condolences to those families and friends involved instead of this cold, classless update?"
Another post from Su Sripathy: "Your posting was just tacky and inappropriate at a time like this."
© Copyright 2022 PTI. All rights reserved. Republication or redistribution of PTI content, including by framing or similar means, is expressly prohibited without the prior written consent.