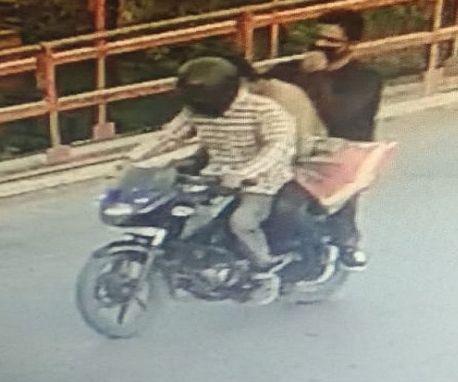 Three persons involved in the killing of veteran journalist Shujaat Bukhari have been identified by the Jammu and Kashmir Police and one of them is escaped Lashkar-e-Tayiba terrorist Naveed Jatt, a Pakistani national, police officials said.
Two locals were also identified by the police and are believed to be from one of the villages in south Kashmir. Police were trying to corroborate the evidence from the ground, they said.
The details about the plans to kill Bukhari surfaced during an investigation in one of the recent encounters at Kulgam during which police officials got evidence to suggest that Jatt was in the middle of the motorcycle on which three terrorists were seen on the CCTV footage minutes before gunning down the journalist on June 14, they said.
Jatt, who escaped from the busy SMHS hospital in February this year, is associated with Lashkar-e-Tayiba.
They said a Pakistan-based blogger, a resident of Srinagar and now settled there, has also been identified. The blogger had started a hate campaign against Bukhari after he had attended Dubai conference last year.
Bukhari, editor-in-chief of local daily Rising Kashmir, was killed on June 14 by three men outside his office at press enclave. Two of his PSOs were also killed in the attack.
Hours after the sensational killing, police had released CCTV grabs of the attackers, who were riding a motorcycle. While one of the attackers was wearing a helmet, the other had worn a mask.
While police has accused Lashkar-e-Tayiba for killing Bukhari, the terror outfit has denied it.
LeT chief slams report linking Bukhari killing to his outfit

The LeT derided reports about its cadres' involvement in the killing of journalist Shujaat Bukhari as an attempt to defame the outfit.

In an email statement to mediapersons, LeT Chief Mahmood Shah said, "We would like to call their (Indian Army's) bluff. If Indian forces are truly convinced that this heinous crime was committed by mujahideen (LeT militants), then they should have no objection to an independent investigation of this murder by a neutral country such as China or Russia."
"We would fully cooperate in the investigation and accept the findings of the investigating agency," he said.
The LeT Chief said these reports were attempt to "demonise and defame" his outfit.