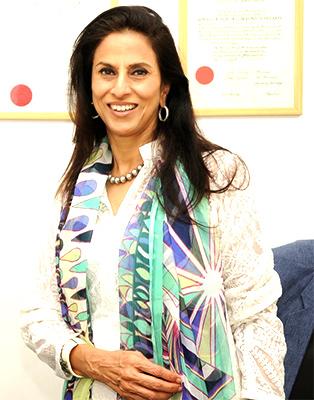 Author Shobha De has managed to receive the wrath of Twitterati again after she gave an 'advice' to External Affairs Minister Sushma Swaraj on the micro-blogging site.
De, in a tweet, suggested that Swaraj should stop tweeting.
"Sushma Swaraj : Resolution for 2017 – Keep calm and stop tweeting," she wrote on Twitter on Friday.
However, the tweet didn't go well with many Twitter users who lashed out at her.
"@DeShobhaa actually this resolution should be yours," said one user on Twitter.
"@DeShobhaa : Resolution For 2017 - Tweet Aisa Karo Jo Shobhaa De," said another user.
"sometimes i wonder if you really are an idiot or you just tweet dumb stuff to stay in news. This has been bothering me for ages," another user said.

Swaraj is known for her quick and helpful responses to SOS posts on Twitter. The minister regularly uses Twitter to help Indians in distress abroad, and recently threatened e-commerce giant Amazon with a visa embargo if it didn't pull doormats depicting Indian flags from its Canada website.
Last year, De's tweet criticising Olympic athletes had landed her into a controversy. Several athletes had objected to her remarks.
Olympic gold medal-winning shooter Abhinav Bindra called it "a tad unfair," and tennis player Somdev Devvarman said it was "a little harsh to belittle the hard work put in by our athletes."