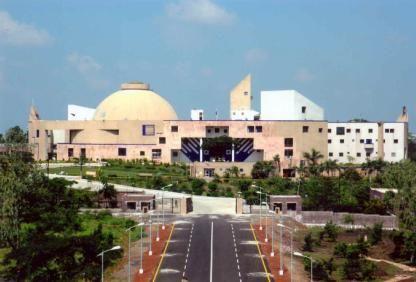 An Association of Democratic Reforms report states that 161 out of 230 MLAs in the newly-formed Madhya Pradesh Vidhan Sabha are crorepatis, while 73 MLAs have criminal cases filed against them.
Out of the 65 re-elected MLAs in the newly-formed 230-member Madhya Pradesh assembly, 20 have declared criminal cases before the elections in 2013. Out of these 20, 10 MLAs had declared criminal cases before the 2008 election as well, ADR said in a report.
Total assets statistics:
The average assets of these 65 re-elected MLAs stand at Rs 7.51 crore in 2013. Their average assets were Rs. 1.92 crore before the 2008 assembly polls. As such, the assets of these re-elected MLAs grew by a whopping 290 per cent or by Rs 5.59 crore since the last elections, the ADR report stated.
While the average assets of the 55 re-elected MLAs belonging to the ruling Bharatiya Janata Party grew by 279 per cent or Rs 3.26 crore, the assets of Congress' re-elected MLAs increased by 302 per cent or Rs 8.39 crore.
Sanjay Pathak, the Congress MLA from Vijayraghogarh seat, has seen the maximum growth in assets. Pathak's total assets of Rs 34.17 crore in 2008 increased to Rs 121.32 crore in 2013 -- a jump of Rs 87.15 crore or 255 per cent.
Similarly, Congress's Pichhore MLA K P Singh's assets of 11.48 crore in 2008 increased to Rs 60.72 crore in 2013 -- a jump of Rs 49.2 crore or 429 per cent.
Assets of BJP's Bhojpur MLA Surendra Patawa have risen by Rs 31.32 crore (468 per cent), i.e. from Rs 6.69 crore in 2008 to Rs 38.02 crore in 2013.
Meanwhile, three BJP MLAs have declared a decrease in assets compared to their 2008 declarations. Kailash Vijayvarghiya, MLA from Dr Ambedhkar Nagar, Mhow constituency, has declared a decrease of 28 per cent in his assets i.e from Rs. 2.55 crore in 2008 to Rs.1.83 crore in 2013. Deepak Joshi from Hatpipliya constituency has declared 10 per cent decrease in his assets (Rs.40.94 lakhs in 2008 to Rs 36.82 lakhs in 2013). Balakrishna Patidar from Khargone constituency has declared 9 per cent decrease in assets (from Rs. 3.84 crore in 2008 to Rs. 3.51 crore in 2013).
It is to be noted here that 161 MLAs out of the total 230 are crorepatis, i.e. 70 per cent are crorepatis in the house of 2013. It was 40 per cent in 2008.
Meanwhile, 118 out of the 165 BJP MLAs (72 per cent), and 40 out of 58 Congress MLAs (69 per cent) are crorepatis.
The average asset per MLA in the 2013 Madhya Pradesh assembly is Rs. 5.24 crores, an increase by Rs 1.49 crore from 2008, ADR reported.
The three richest MLAs are Congress' Sanjay Pathak from Vijayraghavgarh (Rs 121.32 crore), BJP's Chetan Kashyap from Ratlam City (Rs 120.29 crore) and BJP's Sanjay Sharma from Tendukheda (Rs 65.42 crore).
The three MLAs who declared lowest assets are BJP's Usha Thakur Didi from Indore-3 constituency (Rs 1.38 lakhs), BJP's Shantilal Bhilwal from Jhabua (Rs 4.88 lakhs) and Congress' Dinesh Ahirwar from Jatara (Rs 6.02 lakhs).
A total of 25 MLAs have declared liabilities of Rs. 1 crore and above. The top three MLAs with highest declared liabilities are Sanjay Pathak of Congress with declared liabilities worth Rs. 48.70 crore, followed by BJP's Surendra Patawa (Rs 34.49 crore) and BJP's Dr Mohan Yadav (Rs. 5.11 crore).
Criminal cases statistics:
32 per cent or 73 out of the 230 MLAs in MP have declared criminal cases against them. In 2008, 26 per cent or 58 MLAs had declared criminal cases out of 219 MLAs analysed.
48 out of 165 (29 per cent) BJP MLAs and 22 out of 58 (38 per cent) Congress MLAs have declared criminal cases, the ADR report stated.
Out of the 73 MLAs with criminal cases, 45 MLAs have declared serious criminal cases like kidnapping, dacoity, extortion and assault against women, etc.
Image: The Madhya Pradesh assembly in Bhopal
Photograph Courtesy: Wikimedia Commons