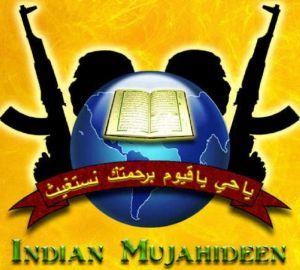 'We will continue to support Pakistan as we find no difference. They used to be Indians once upon a time,' Yasin Bhatkal told his interrogators, even as Indian Mujahideen has largely transformed into a homegrown terror outfit with tacit support from across the border, reports Vicky Nanjappa.
There has been a lot of talk about how Pakistan is involved in every Indian Mujahideen terror strike on India. While the moral support comes from Pakistan and the IM is nothing but an offshoot of the Pakistan based Lashkar-e-Tayiba, the shocking fact is that many within the IM claim that they have no problem in supporting Pakistan as they were Indians at first.
It would be interesting to revisit the investigation of both Yasin Bhatkal and Assadullah Akthar who have been questioned by both the Delhi police and the National Investigation Agency. It is a mindset that is dangerous and these youth do not regret what they have done.
The Indian Mujahideen works on its own and recent attacks have shown that they have carried out blasts with no support from Pakistan.
"While it would not be right to say that there is no Pakistan patronage any more, the fact is that Inter Services Intelligence, the Pakistani spy agency, and the Lashkar-e-Tayiba have ensured that the IM becomes self-sufficient", says an officer with the NIA.
However, when Yasin was questioned about why the IM subscribes to Pakistan, he had this to say: "We will continue to support Pakistan as we find no difference. They used to be Indians once upon a time. We support them since we view them as our brothers."
In the aftermath of the Patna blasts which had targeted BJP's prime ministerial candidate Narendra Modi, there was a lot of talk that funds had come in from Pakistan. However, today the NIA says that it was an entirely home-grown operation and the bandwagon involved in it were from India and they planned and executed it with no external help.
At some level even the IM, which terms Pakistanis as their brothers, ensures that Pakistan is not troubled due to their blasts. They were told way back in 2003 that only initial help would be provided and in the years to come they needed to be self sufficient.
The biggest worry for Pakistan was their name getting dragged into every attack carried out in India. The intention of picking out of a radical Students Islamic Movement of India and then launching the Indian Mujahideen was just that.
Coming back to the Patna blasts, it was probably one of the most significant attacks carried out by the IM. Significant, because of the leader they were targeting who is a high-profile personality. Also, the entire operation was planned by five persons who collectively carry a reward of Rs 35 lakh on them. The main operative was Tehsin Akthar, a resident of Samastipur, Bihar. Haider Ali, Numan Ansari, Taufeeq Ansari and Mojibullah are all residents of Ranchi in Jharkhand. Incidentally these were the same persons who planned and executed the Bodh Gaya blasts as well.
Sources in the NIA say that the IM was an idea floated by the ISI and the reason given were the various riots in the country. Based on its investigations the NIA had stated that the IM was born as a result of the Babri Masjid demolition and the Gujarat riots.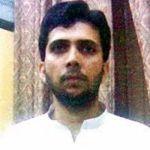 Yasin Bhatkal during his interrogation says riots have been used as excuses and speaking about them during their recruitment programmes have helped them a great deal. "The intention of the IM is to shake the Indian mindset and ensure that any one posing a threat to Muslims is targeted," Bhatkal tells his interrogators.
He also counters an argument that the IM is cozying up to the Al Qaeda. "Many IM operatives do subscribe to the views of the Al Qaeda as they fight for Muslims on a global scale. However at no point in time were we ever told to liaison with Al Qaeda as our brief was to stick to India and not show any overseas involvement," Bhatkal comments.
Images: (Top) The Indian Mujahiden logo (bottom) Yasin Bhatkal