July 2016 was the hottest month since mankind began monitoring the temperatures in 1880.
NASA and the National Oceanic and Atmospheric Administration -- two leading global authorities on climate -- both say July 2016 was not only the hottest July on record, but the fieriest month in known history.
July's global average temperature was 62.01 degrees, 1.57 degrees above the 20th-century average. NASA said that the average global temperature in July was 1.51 degrees above average.
The 2016 high topples the previous record set in July last year.
According to NASA, the month of July, when the seasonal temperature cycle peaks in the Northern Hemisphere, usually sees the highest global temperatures.
NASA, which analyzes weather data from 6,300 locations around the world, considers July 2016 as being the 10th consecutive record-setting month. The trend is disturbing and has no end in sight.
Rediff.com shows you how people across the world cope with this unremitting heat wave.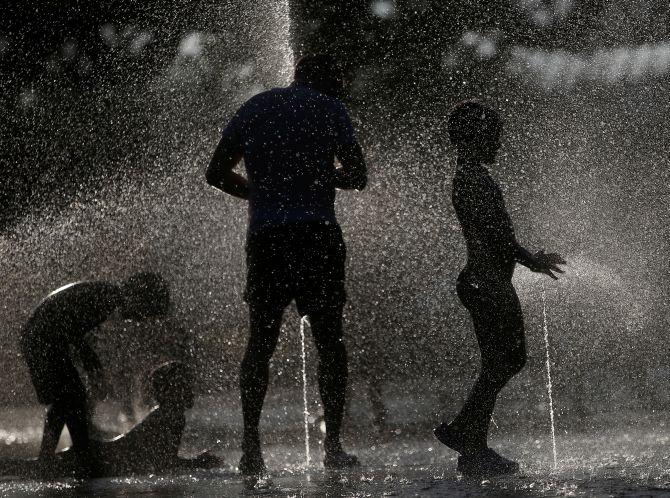 Cool off: Children play as they cool down in a fountain beside Manzanares river in Madrid. Photograph: Javier Barbancho/Reuters
---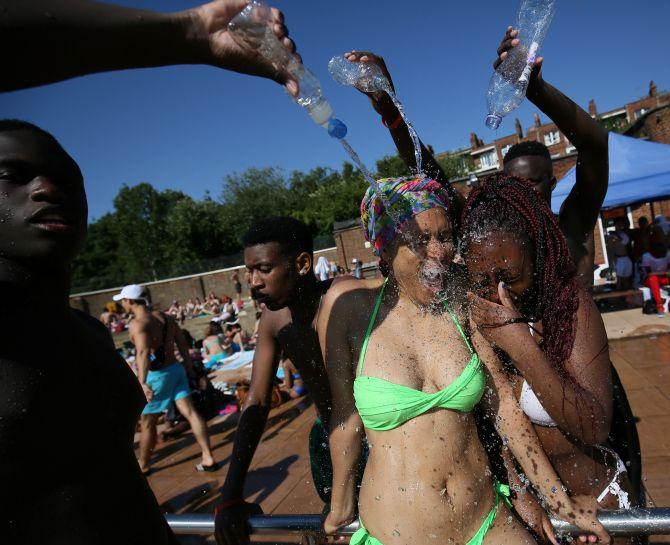 Pristine: People splash water on each other as they pose for the camera at Parliament Hill Lido on a sunny day in London, Britain. Photograph: Neil Hall/Reuters
---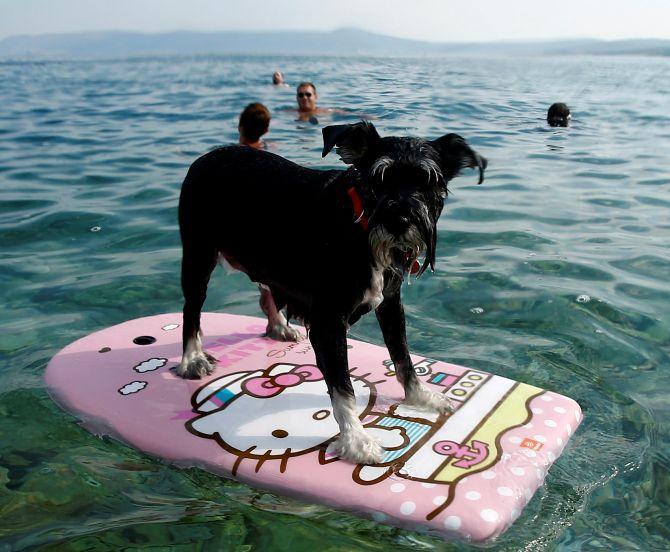 Dogs ain't fish: A dog is seen on a swimming board at dog beach and bar in Crikvenica, Croatia. Located at one of the few dog friendly beaches in the country, the bar's offer includes specially prepared ice cream, dog beer and snacks. Photograph: Antonio Bronic/Reuters
---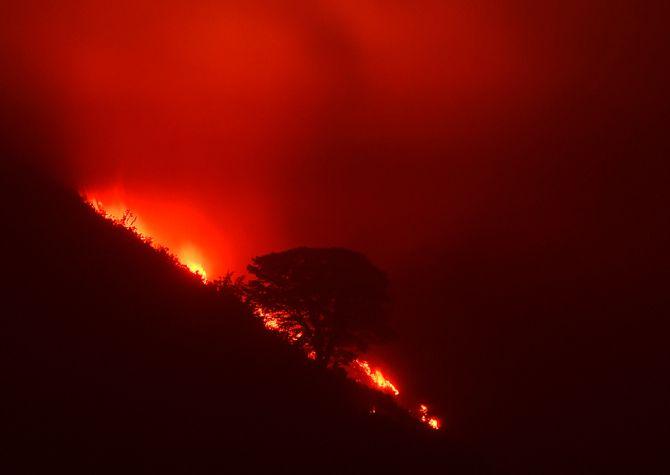 Burn baby burn: The Soberanes Fire burns down a hillside towards the Rancho San Carlos community in Carmel-By-The-Sea, California, US. Photograph: Noah Berger/Reuters
---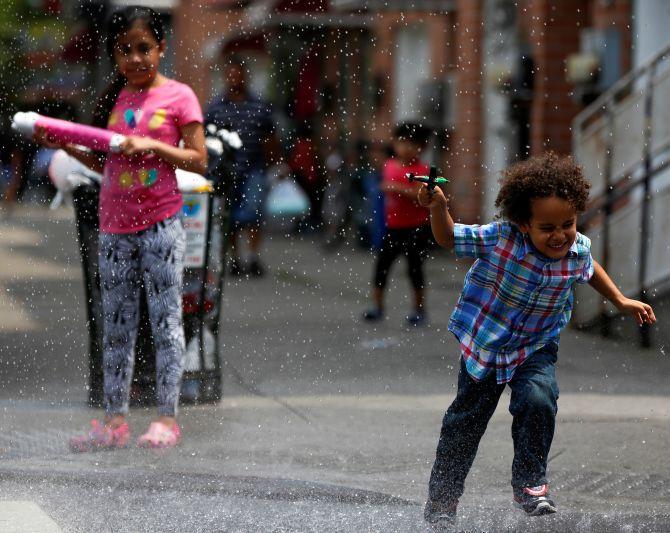 Children run through water spraying from a fire hydrant in the Queens borough of New York, US. Photograph: Shannon Stapleton/Reuters
---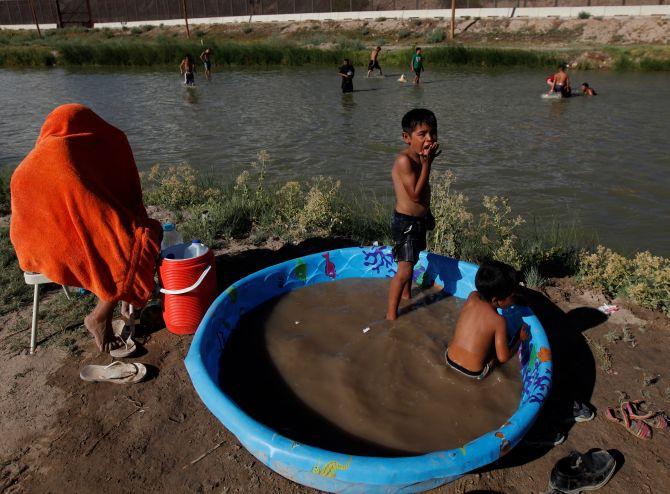 The river wild: Children play in an inflatable pool to cool off during a hot summer day on the Mexican side of the Rio Bravo near the fence marking the border between Mexico and the US in Ciudad Juarez, Mexico. Photograph: Jose Luis Gonzalez/Reuters
---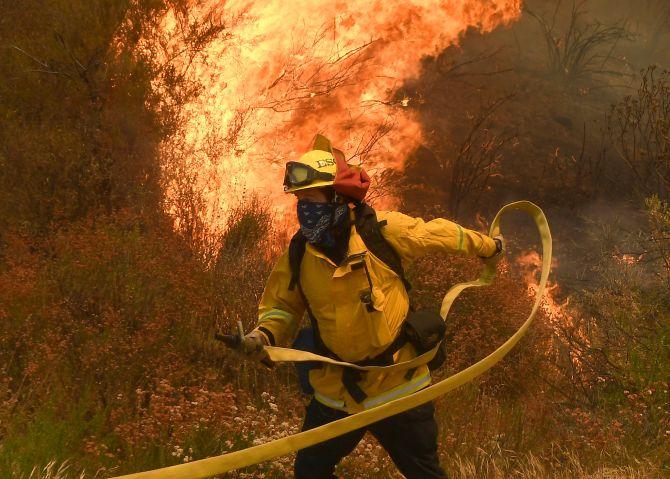 Firestorm: A fire fighter battles the so-called Sand Fire in the AngelesNational Forest near Los Angeles, California, United States. Photograph: Gene Blevins/Reuters
---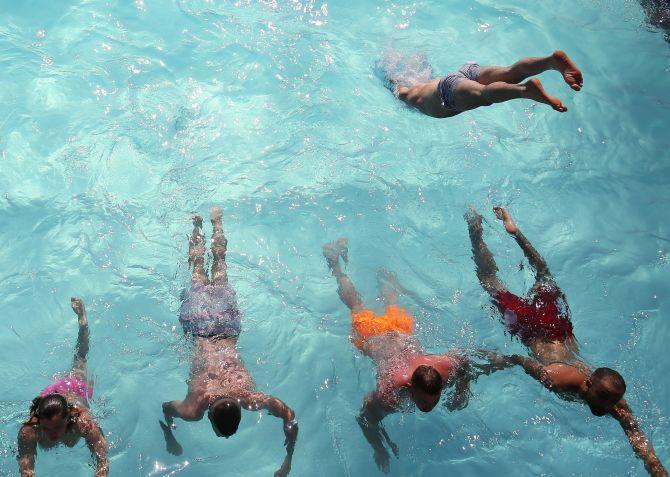 Poolside glory: People swim at Parliament Hill Lido on a sunny day in London, Britain. Photograph: Neil Hall/Reuters
---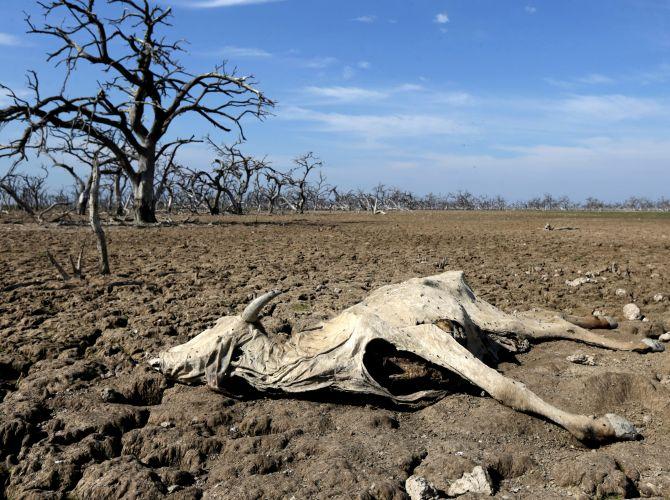 Dead on arrival: A cattle carcass is pictured on the Agropil ranch as the Pilcomayo river faces its worst drought in almost two decades, in Boqueron, on the border between Paraguay and Argentina. Photograph: Jorge Adorno/Reuters
---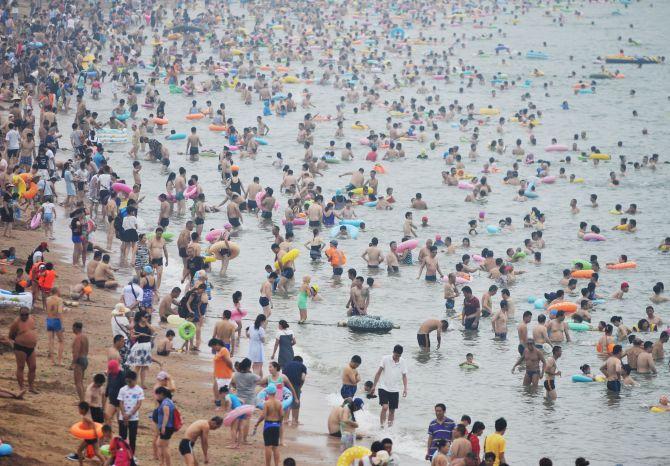 Beached: People cool off on a beach in Qingdao, Shandong province. Photograph: Stringer/Reuters
---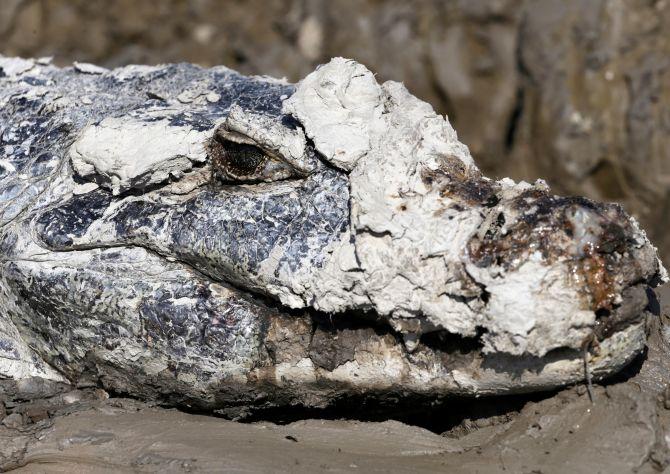 Gators and crocs: An alligator is pictured stuck in the mud of the dry Pilcomayo river, which is facing its worst drought in almost two decades, on the border between Paraguay and Argentina, in Boqueron. Photograph: Jorge Adorno/Reuters
---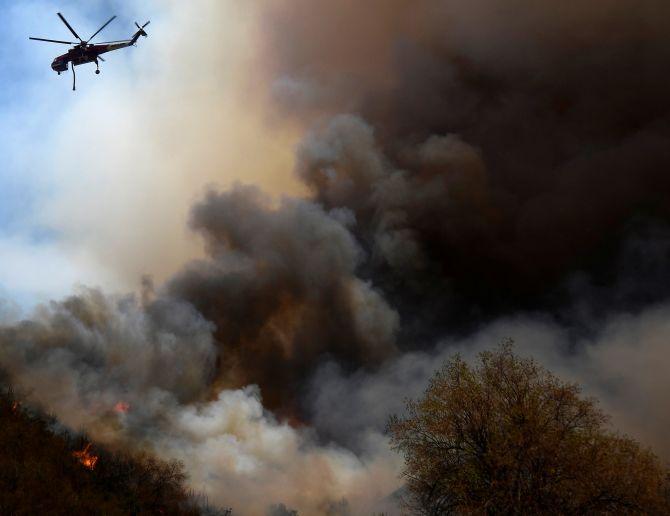 Fight fire with: Fire fighters battle the so-called Sand Fire in the AngelesNational Forest near Los Angeles. Photograph: Gene Blevins/Reuters