While the Supreme Court is seized of the matter related to the plea to restrain lawyer Lekshmana Chandra Victoria Gowri from taking oath as a judge of the Madras high court, a senior advocate, who was among those who opposed her elevation said on Tuesday that they are waiting for the outcome of the proceedings in the apex court.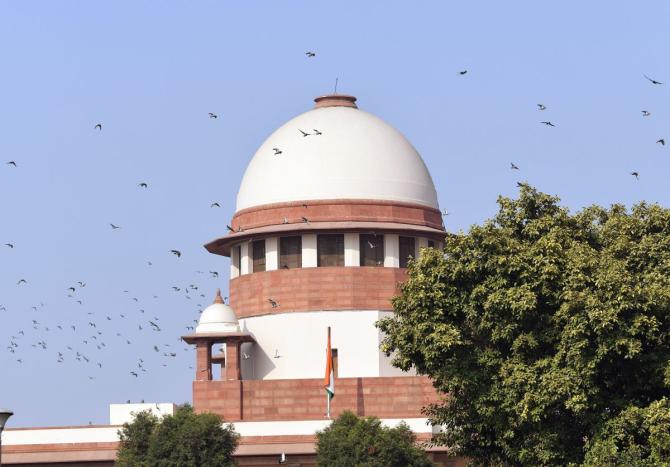 N G R Prasad, a noted senior lawyer told PTI that the plea against Gowri for making 'hate speech' against minorities is with the top court and strong legal points have been made seeking to restrain her from taking oath as judge.
However, her swearing-in is scheduled at 10.35 am on Tuesday in the Madras high court.
Under the circumstances, "We have to keep our fingers crossed," Prasad said.
"The outcome of the fight against Gowri's appointment hinges on the Supreme Court taking a decision and giving a direction ahead of her swearing-in. In case the swearing-in happens before a direction is received, then the scenario would be different," he said.
The SC has said that it was not aware of the 'hate speech' aspect during its decision making process to recommend Gowri, he added.
Sudha Ramalingam, another top lawyer said that just in case Gowri took oath ahead of the expected SC direction, then impeachment is the only Constitutional process to remove her from office.
Ramalingam was also among the advocates who opposed Gowri's elevation.
Days ago, a section of the Madras High Court Bar association opposed the Supreme Court collegium's recommendation to elevate advocate Lekshmana Chandra Victoria Gowri for judgeship at the Madras HC.
In separate letters addressed to President Droupadi Murmu and the Supreme Court collegium, the group of advocates objected to the collegium's recommendation, saying her appointment would undermine the independence of the judiciary.
Gowri, by her own admission, is the general secretary of the Bharatiya Janata Party Mahila Morch, the memorandum signed by 22 lawyers including senior advocates N G R Prasad, R Vaigai, Anna Mathew, D Nagasaila and Sudha Ramalingam, had said.
The Supreme Court decided to hear on Tuesday a plea for restraining lawyer Gowri from taking oath as a judge of the Madras high court.