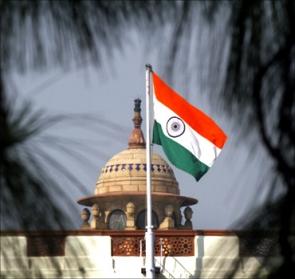 The Supreme Court on Tuesday rapped the centre for being "sloppy" in checking female foeticide in the country, saying laws are not being implemented and everything is being left to fate.
A bench headed by Justice Dipak Misra directed the Centre and all state governments to give details of what action they have taken to implement pre-conception and pre-natal diagnostic techniques (prohibition of sex selection) act that prohibits pre-natal sex determination.
"What are you (the centre) doing? You make law but don't do anything to implement it and leave it to the fate," the bench said. "You are becoming sloppy on the issue and appropriate authorities are not taking any action at all," it said.
It directed that centre to file affidavit through additional secretary of health and/or any other concerned additional secretary which shall clearly indicate what steps have been taken and what results have been achieved to stop female foeticide.
The bench also directed that health secretaries of the state to file affidavit within four weeks. It, however, granted six weeks time to Jammu and Kashmir to file the response in view of state being devastated by recent floods.
"We may hasten to add that the affidavits shall be comprehensive and must reflect sincerity and responsibility. It should not be an affidavit in formality," it said.
The apex court had on March 4 last year directed the centre and state governments to take quick and tough action against people indulging in female foeticide and had passed a slew of directions for effective implementation of PNDT Act.
It had directed the governments to map all ultra-sonography clinics within three months and asked the lower courts to dispose all cases for violation of the act within a period of six months to bring the accused to book.
It had also said that special cell be constituted by the state governments and the UnionTerritories to monitor the progress of various cases pending in the courts under the actn and take steps for their early disposal.
The court passed the order on a public interest litigation by non-governmental organisation Voluntary Health Association of Punjab urging it to intervene in the matter in view of decreasing number of girls/boys ratio in the country.
The average count of girl child (0-6 years) in the country has dropped to 914 per 1000 boys as per the Census 2011 which was earlier 927 in the 2001 Census.