The Supreme Court on Tuesday directed the Delhi police to grant protection to a 20-year-old woman who allegedly ran away from home and is apprehending a threat to her life from her family members.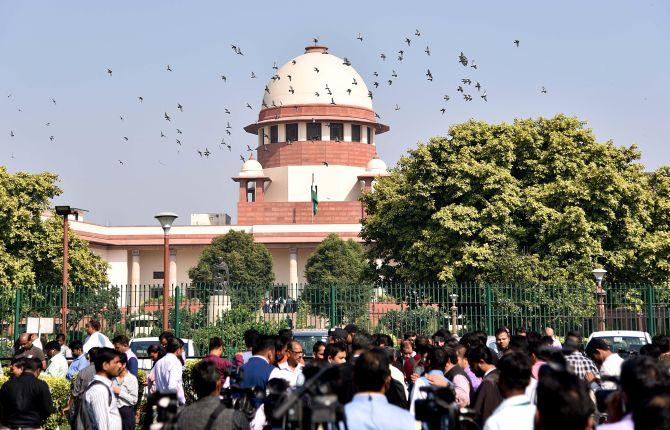 The top court passed the order while declining to interfere with a Madhya Pradesh high court order cancelling the anticipatory bail granted to a man accused of kidnapping her.
As the matter was being heard by a vacation bench of Justice Bela M Trivedi and Justice Prashant Kumar Mishra, the woman appeared via videoconferencing and requested the court to permit her to appear in-person.
After being granted permission, she appeared before the bench and expressed apprehension that there is a threat to her life from her family members and alleged that her brother is following her.
The woman expressed apprehension that she will be forcibly taken back to her home, where she does not want to go. According to her, she stays in Varanasi and wants to return there. However, she sought protection.
When the women told the court about her condition, the bench said the high court had cancelled the anticipatory bail granted to the man by observing that he was not cooperating with the investigation and not responding to the investigating officer despite being called.
"We are not inclined to interfere with the impugned orders passed by the high court.
"In that view of the matter, it is directed that the petitioner shall surrender to the concerned police station within two days. However, it shall be open for the petitioner to make appropriate application seeking bail as may be permissible under the law and the same shall be decided by the concerned court as expeditiously as possible without being influenced by the observations made in the present order," the bench said.
Since the woman has expressed apprehension that there is a threat to her life, the apex court directed the Tilak Marg SHO in New Delhi to provide protection to her.
It also ordered the SHO to make necessary arrangements to drop her in Varanasi on Tuesday itself.
The parents of the woman had lodged a case of kidnapping against the man.
© Copyright 2023 PTI. All rights reserved. Republication or redistribution of PTI content, including by framing or similar means, is expressly prohibited without the prior written consent.