The Supreme Court on Friday dismissed a plea seeking to impose a complete ban on the British Broadcasting Corporation (BBC) in India in wake of a controversial documentary regarding the 2002 Gujarat riots, terming it 'entirely misconceived' and 'absolutely meritless'.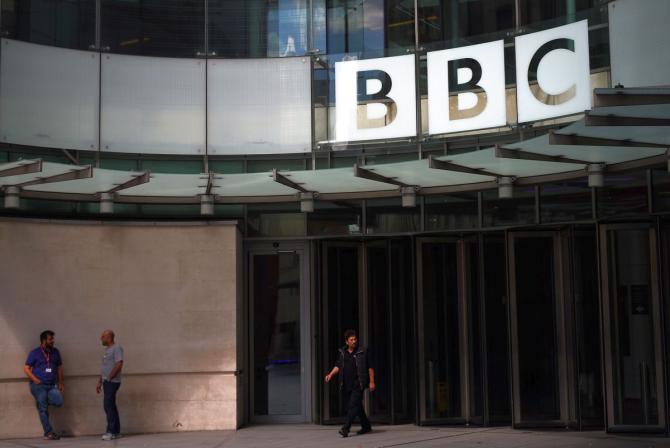 A bench comprising Justices Sanjiv Khanna and M M Sundresh passed the order while hearing a plea filed by Vishnu Gupta, president of the Hindu Sena, and Beerendra Kumar Singh, a farmer.
'The writ petition is entirely misconceived and has no merit and is accordingly dismissed,' the bench said.
At the outset, Justice Khanna observed, "It is completely misconceived, absolutely meritless. How can you even argue this. I feel it is absolutely misconceived."
Senior advocate Pinky Anand, appearing for the petitioners, urged the apex court to see the background when the documentary came out and said today, there is a position when you have an Indian as the prime minister of the United Kingdom.
She said India is rising as an economic power and there is ascendency in it as India is the fifth largest economy in the world.
"Do you think the documentary will make a difference to that," the bench observed, adding, "What is this? Do you want us to put a complete censorship?"
Anand argued that same thing had happened in the Nirbhaya case, Kashmir issue and during the Mumbai riots also.
"Let us not waste any more time," the bench said while dismissing the plea.
Alleging that the BBC has been biased against India and the Indian government, the plea alleged that its documentary on Prime Minister Narendra Modi is a 'result of deep conspiracy against global rise of India and its prime minister'.
'The documentary film by BBC relating to Gujarat violence 2002 implicating Prime Minister Narendra Modi is not only reflective of anti-Narendra Modi cold propaganda broadcast to tarnish his image alone but this is anti-Hinduism propaganda by the BBC to destroy the social fabric of India,' the plea had alleged.
It had also sought a direction to initiate investigation against the alleged 'anti -India and anti-Indian Government reporting/documentary films/short films including its employee journalist in India and to submit inquiry report before this court and also to prosecute them if they are found guilty of offences under the IPC and Information Technology Act, 2000'.
On February 3, the apex court had sought responses from the Centre and others on the separate petitions challenging its decision to block the documentary.
The pleas, on which notice was issued by the top court, have been filed by veteran journalist N Ram, Trinamool Congress MP Mahua Moitra, activist lawyer Prashant Bhushan and lawyer M L Sharma.
The top court had on February 3 also directed the central government to produce original records relating to its decision to block the BBC documentary.
On January 21, the government had issued directions for blocking multiple YouTube videos and Twitter posts sharing links to the controversial documentary.