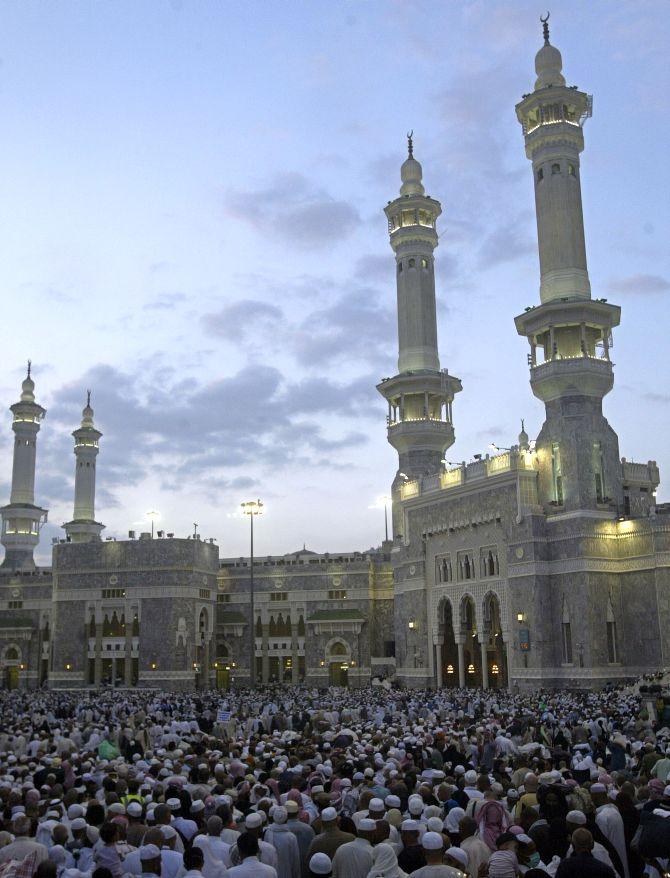 Saudi security forces foiled a terror plot targeting the Grand Mosque in the Muslim holy city of Mecca after a suspect blew himself up after a gunfight.
Saudi Arabia's Interior Ministry said security forces exchanged gunfire with one of the suspects, who blew himself up inside a home he was hiding in on Friday.
Five people, including a woman, were arrested in security operations in Mecca, Saudi Interior Ministry spokesman Mansour al-Turki said.
The Interior Ministry added that the attack on the mosque was being planned by three terrorist groups, two based in Mecca and a third in Jeddah.
Al-Arabiya said a suicide bomber hiding in a house in the Ajyad al-Masafi neighborhood of Mecca opened fire on security forces and later blew himself up on the eve of Ramadan.
Five security forces members and six other people -- the latter all foreigners -- were injured in the attack.
The Grand Mosque houses Islam's holiest site, the cube-shaped Kaaba that Muslims pray towards five times a day.
Saudi Arabia's regional rival Iran has condemned a plot to target the Grand Mosque in Mecca.
Since late 2014 Saudi Arabia has faced periodic bombings and shootings claimed by the Islamic State.
Near the end of Ramadan last year in the Saudi city of Medina four security officers died in an explosion close to Islam's second holiest site, the Prophet's Mosque.
Image used for representational purposes only. Photograph: Muhannad Fala'ah/Getty Images