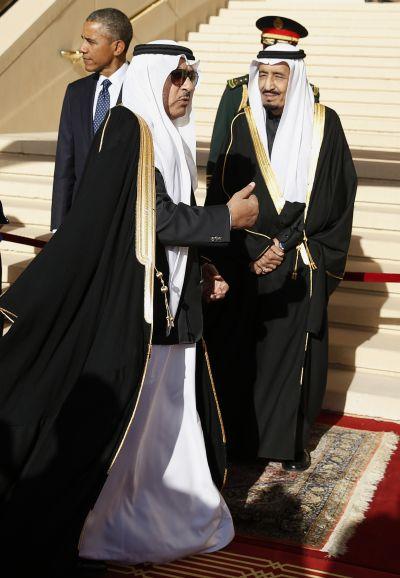 Saudi Arabia's King Salman bin Abdulaziz al-Saud on Wednesday dismissed the heir to the throne, Crown Prince Moqren bin Abdul Aziz bin Saud, and replaced him with the Interior Minister Mohammed bin Nayef.
Moqren was also relieved of his position as deputy prime minister, in the dramatic reshuffle in the world's top oil exporter.
The dismissal of Moqren removes the last-remaining high-level official remaining from the era of King Abdullah, who died on January 23 and was replaced by Salman, 79.
By making Mohammed bin Nayef, 55, crown prince, and Mohammed bin Salman, who is thought to be in his early 30s, deputy crown prince, the Saudi monarch has set the kingdom's succession in stone for decades and strengthened his branch of the dynasty, Reuters reported.
"We have decided to respond to his highness and what he had expressed about his desire to be relieved from the position of crown prince," said a statement from the royal court, carried by the official Saudi Press Agency.
Long time foreign minister Prince Saud al-Faisal, who had served in the role since October 1975, was replaced with Adel al-Jubeir, the kingdom's current ambassador to the US.
The changes come at a time of regional turmoil, as Saudi Arabia navigates the messy aftermath of the Arab spring and has departed from decades of backroom politics by launching a military campaign in Yemen.
Image: Saudi Arabia's Deputy Crown Prince Mohammed bin Nayef (C) organises a receiving line for US President Barack Obama at King Khalid International Airport in Riyadh, January 27, 2015. Photograph: Jim Bourg/Reuters