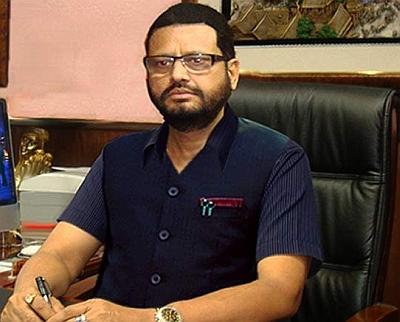 The Central Bureau of Investigation on Saturday arrested former Union Minister of State for Home Affairs Matang Sinh in connection with Saradha chit fund scam case, making him first former central minister to be apprehended by the agency in the case.

CBI sources said Sinh has been arrested for alleged criminal conspiracy, cheating and misappropriation of funds related to Saradha Realty, one of the companies of the group which is being probed by the agency.

The sources said Sinh was called to the headquarters of Special Investigation Team in Kolkata where he was grilled by the team for over five hours before being arrested.

CBI sources said arrest became imminent as he was not cooperating with the investigation team on some important issues prompting the agency to take him into their custody during which another round of examination might take place.

Recently, CBI has arrested Director of Saradha
realty Shibnarayan Das whose interrogation has given some vital leads about the alleged role of Sinh in the Saradha realty which was used for duping thousands of gullible investors in the case, the sources said.
Das, who was on the run, was apprehended in Kolkata and a fully-loaded 0.38 calibre revolver was seized from him.
Sources said it was Das who had allegedly suggested to Sudipta Sen, the Chairman of Saradha group to start a chit fund company and lure investors to deposit in their schemes in 2008, promising attractive returns.
CBI sources said that after establishing the Saradha group on July 8, 2008, Sen had appointed Das as the Director and shareholder.
According to sources, it was suggested by Das that while 30 per cent of the deposits would be retained by them, the rest could be returned to investors after 10-12 years at a decent interest.
CBI has so far registered four cases against the Saradha group in West Bengal on the directions of the Supreme Court.