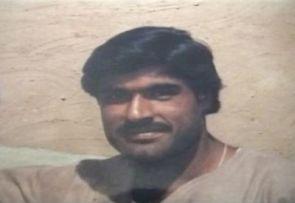 Awais Sheikh, the Pakistani lawyer of slain Indian prisoner Sarabjit Singh, and his son were abducted and briefly held by unidentified men in an area near the border with India.
Sheikh and his son Shahrukh had gone to a village near Burki Hudaira area Thursday morning to buy land for a farmhouse.
Two men riding a motorcycle, who were wearing police uniforms, intercepted them, said Haroon, another son of Sheikh.
The lawyer and his son were bundled into a pick-up truck and taken to an unknown location, Haroon told the police.
About an hour-and-half later, Sheikh and his son were dumped beside a highway by the kidnappers.
Sheikh told the media that the abductors assaulted him and his son before throwing them out of a car.
The lawyer and his son sought help from some local residents, who alerted the police.
No one claimed responsibility for the abductions.
Sheikh was the lawyer for Sarabjit, who died on May 2 after being comatose for nearly a week following a brutal assault by other prisoners in Lahore's Kot Lakhpat Jail.
Sheikh said recently that he had been receiving threats for defending Sarabjit, who was sentenced to death for alleged involvement in a string of bomb attacks in Pakistan's Punjab province in 1990.
Image: Sarabjit Singh